By Ben Smith
The A Position Guest Columnist
There are only so many words, only so many phrases, that you can use to describe the beauty and tranquility of a place and I am sure you have heard them all before. After a day at this truly majestic golf club, I wanted to invent a hundred more to attempt to describe what I saw and how I felt on a day of genuine golfing joy.
We arrived at the course as the sun rose over the Mediterranean Sea. The welcome was immediate (as we stepped out of the car) and warm. The practice range was waiting, we were told, the buggies were ready, not a blade of grass out of place.
Hitting golf balls from a practice ground high in the Sierra Bermeja, as the sun rises over the Med is a decent way to start any day. No excuses, no gripes. Now or never.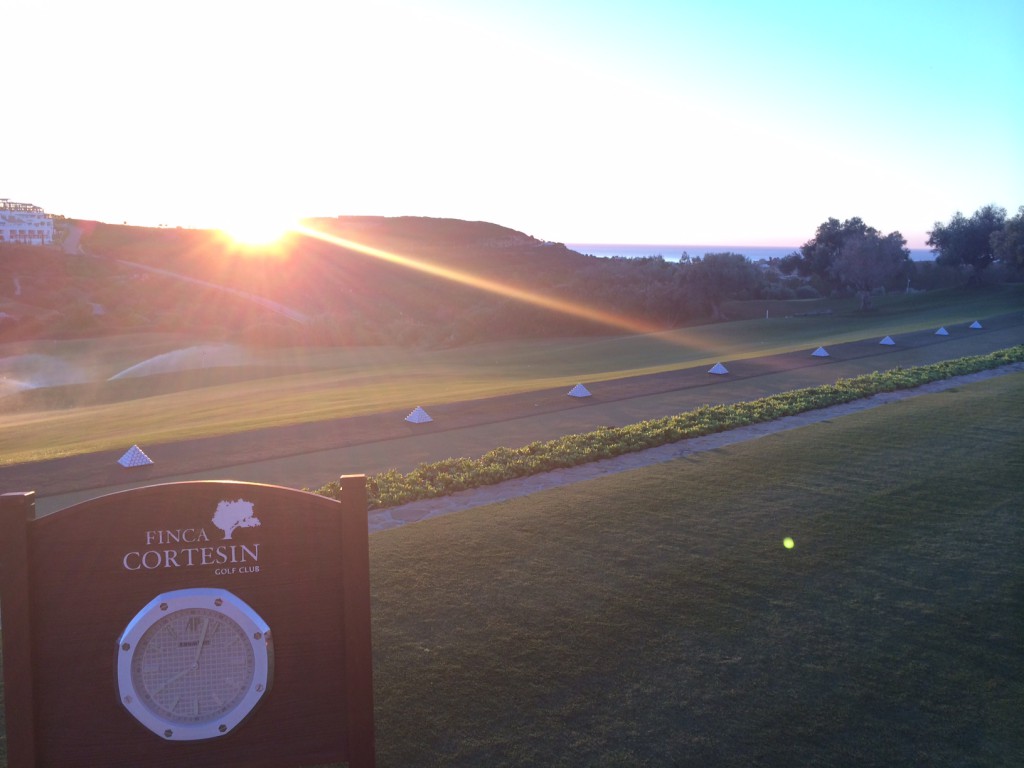 This Cabell Robinson layout isn't an old golf course. In fact it isn't even 10 years old. But during its short life it has played host to the World Matchplay on three occasions and seen the likes of Rory McIlroy, Ian Poulter and others tread the greens. It's a new kid on the block. And yet it may just be the best course in Spain.
The landscape is spectacular throughout, with large drops in elevation and stunning vistas everywhere you look. The mountains on one side, the sea on the other, the glorious air of the Costa Del Sol providing the perfect climate.
The opening two holes are a gentle introduction but from the 3rd the pace picks up and water comes into play. With five tee markings, there is more than enough sway to turn this 7,482-yard course into something far more manageable for amateurs.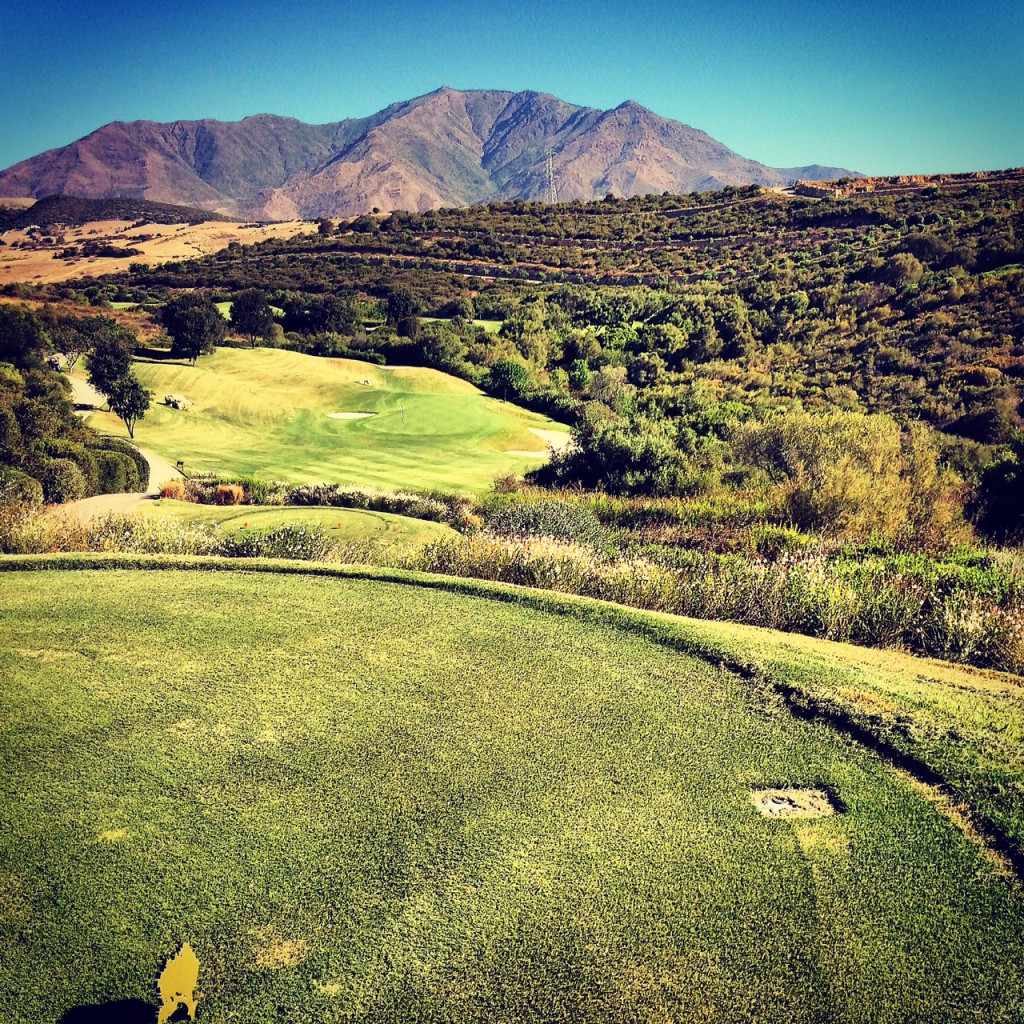 The 10th (above), a long down-hill par three, sticks in the mind, as does the tremendous risk reward 13th, which has water in play on tee and green. The 15th requires a shot over a ravine and the 17th and 18th (below) bring this course to a close with real style.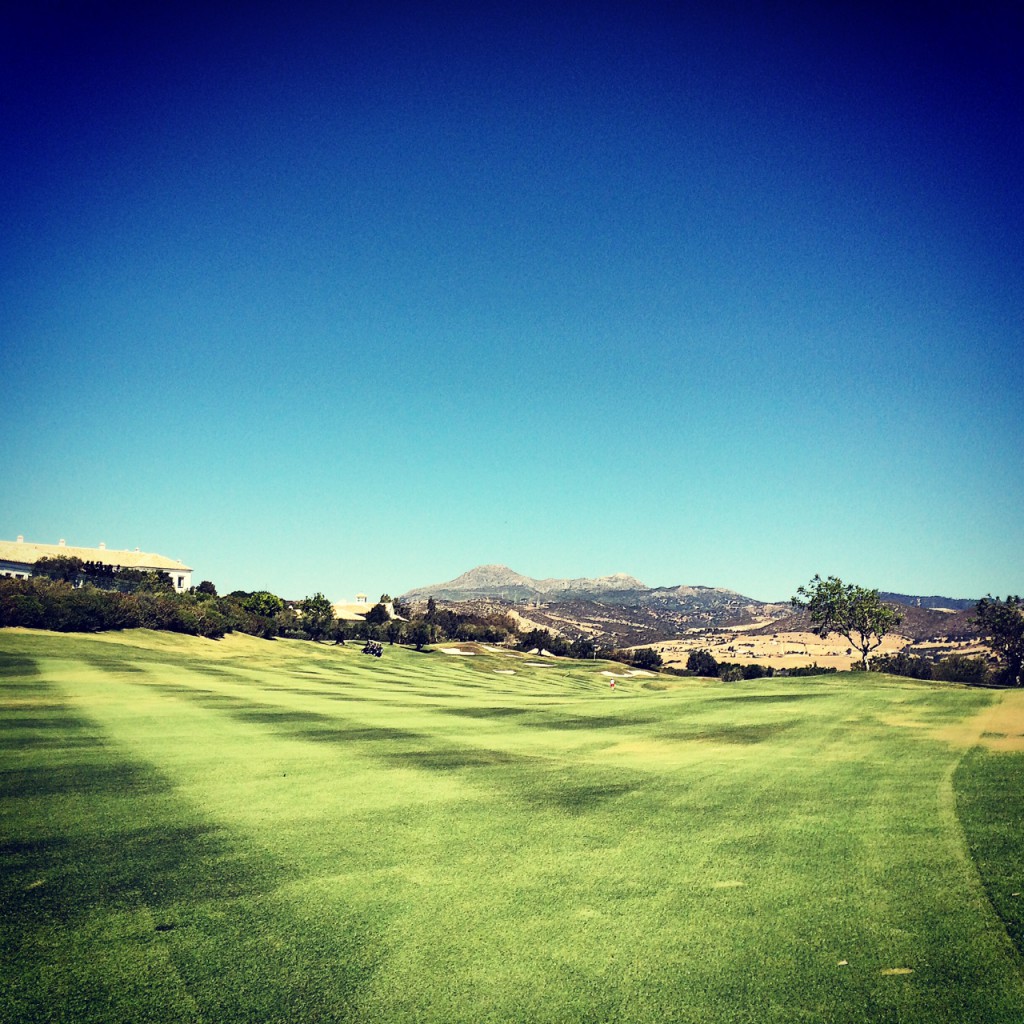 The course itself is so well presented, the greens so slick and true that it is hard to find fault. I did try, I promise. But the course is just one aspect of what makes Finca Cortesin a special place to play golf. The warmth of the staff and the sense that everything has been thought of before you can think of it, is reassuring. It allows you to concentrate on enjoying the course and, more importantly, playing well. Maybe it is the fact that I actually did, on this occasion, that made this place so memorable.
The clubhouse has it all, including a balcony that overlooks the course and bar that serves up Spanish lager that is as cold as December morning in Scotland. A few hundred metres away is a 5-star hotel that, I am told, is a little bit special. On this occasion, I wasn't interested. It was all about the golf. And I was glad of that.
I will be back. This place may not be as old as my irons, but it is already making a name for itself on this side of the pond as one of the very best layouts on mainland Europe. What it lacks in tradition, it makes up for in every other way. Viva Espana.
And so I will end with an adjective you won't have heard of but one that summed up how I felt about Finca Cortesin as we drove away through the spectacular mountains.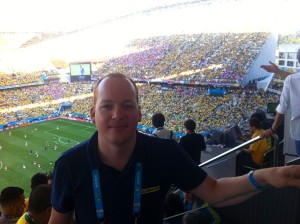 Fandabbydozy. It is a word, a Scottish one. And it is used to express joy and delight.
Ben Smith is a sports writer and broadcaster in the UK. A Scotsman by birth, he has played golf since he could walk. As a junior went head-to-head with Luke Donald in many competitions but always came off second best. With his dreams of Open glory dashed, Ben began a career in the media. In the past he worked for The Times of London but these days belongs to the BBC. We're happy to have him here as a guest columnist.