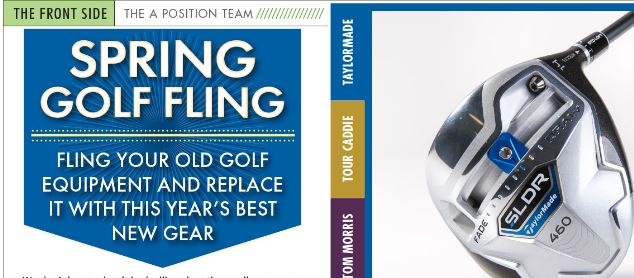 Maybe it's the Indian and not the arrow, but no dedicated golfer really believes that. We're always just one right club, handy new gizmo, or fashionable bit of apparel away from our A-game. So here are some goods to make it all better, in the debut issue of The Grain.
Six more issues will follow, dedicated to each of the Majors and the Ryder Cup, and wrapping up the year in November with a travel issue.  The magazine will be delivered to as many as 1.9 million readers per issue via partnerships with more than 30 state and provincial (Canadian) golf associations, as well as through partners like Shotzoom (makers of leading golf GPS apps including GolfShot and TOURCaddie) and the Golf Course Superintendents Association of America.
Or simply click here to start reading The Grain.