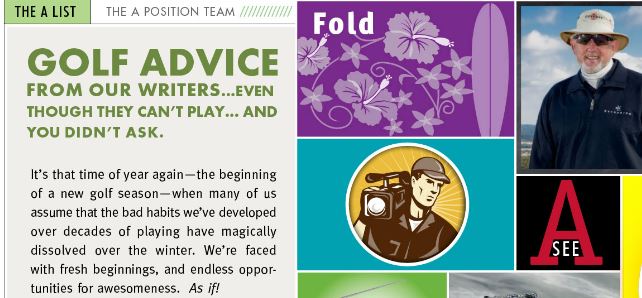 A steller cast of writers at The A Position chime in on what makes their golf game go–with a special appearance by Dave Pelz.
The March 1 debut issue of The Grain will be followed by six more, dedicated to each of the Majors and the Ryder Cup, and wrapping up the year in November with a travel issue.  The magazine will be delivered to as many as 1.9 million readers per issue via partnerships with more than 30 state and provincial (Canadian) golf associations, as well as through partners like Shotzoom (makers of leading golf GPS apps including GolfShot and TOURCaddie) and the Golf Course Superintendents Association of America.
Or simply click here to start reading The Grain.