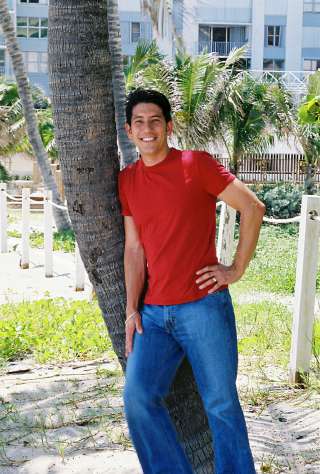 Scott Kauffman is the world's leading journalist on golf course real estate and luxury resort-style development, featuring 25 years of full-time newspaper, magazine, broadcast and public relations experience. After working as a Staff Writer for USA TODAY, The Orlando Sentinel and The Golfweek Group from 1990-2004, Kauffman started his own company, Aloha Media Group LLC, to focus on the high-end leisure real estate industry.
Based in the Orlando, Fla., area, the University of Hawaii graduate has written for more than 30 national golf and luxury lifestyle publications in his award-winning career, including Links, Robb Report Vacation Homes and Robb Report Collection, Golf Connoisseur, Nicklaus, Executive Golfer, Private Air, Unique Homes, Luxury Living, Florida Travel & Life and Estates West.
In addition to being a founding member of TheAPosition.com, Kauffman also has co-authored several golf-related books and collaborated with numerous high-profile golf and real estate clients such as The Worthington Group, Bonita Bay Group, Tavistock Group, Marriott Golf, Crosby Golf and the Gary Gilchrist Golf Academy. Kauffman is recognized as an industry expert, having been quoted in Smart Money magazine, USA Today and, most recently, in the April 17, 2011 edition of the San Jose Mercury News (see attached Smart Money, USA Today and San Jose Mercury News links) .
http://www.smartmoney.com/spending/deals/too-many-golf-courses-means-great-bargains-for-golfers-23288/
http://www.usatoday.com/travel/destinations/secondhomes/2009-11-12-themed-communities_N.htm
http://m.mercurynews.com/sjm/db_101028/contentdetail.htm;jsessionid=DED0DE4CEDE0F583022969A91DF14B27?contentguid=cCRrREpV&detailindex=1&pn=0&ps=5&full=true
Currently, Kauffman is a senior columnist for the RealEstateChannel.com  and a senior writer/editor for several national publications such as Troon Golf & Travel, Ocean Home, Texas Golfer, Hotel Interactive and Developments.
Kauffman keeps his pulse on the real estate industry as a licensed Florida real estate broker and runs operates an independent commercial real estate brokerage firm (Aloha Realty Group LLC). The avid golfer and world traveler lives in the Orlando-area with his wife and two daughters. He can be reached at iwritegolf@gmail.com