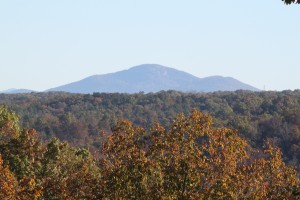 (Atlanta, GA) – For a very limited time, homesites at Achasta by Reynolds, a Reynolds Club Community, can be purchased at prices nearly 35 percent less than previously quoted prices. That means a nearly three-quarter acre homesite with expansive views of the North Georgia Mountains, that closes before December 31, 2010, can now be purchased for $145,600. It is Achasta's Deal of the Decade; a way of celebrating the beginning of the second decade of the 21st century.
 When polled, Achasta's nearly 300 property owners indicated location, value, and the importance of the Reynolds name as the primary reasons they purchased a home in the Dahlonega-based golf community.
"Values will never be better in terms of affordable financing, interest rates, and building costs," said Ron Larson, managing director of Achasta by Reynolds. "Coupled with Achasta's Deal of the Decade homesite pricing, this opportunity for those seeking a premier golf community, near Atlanta, with a host of amenities, activities, and community programs is too incredible to resist."
Amenities at Achasta range from its 18-hole Jack Nicklaus Signature golf course, golf clubhouse with restaurant, lounge, locker rooms, and swim/tennis complex, to extensive community programming and events, outbound adventures, trophy trout, and miles of hiking trails. Just outside the community is historic downtown Dahlonega, where residents can enjoy community festivals and events, antique stores, and quaint restaurants. The surrounding area is also home to a number of wineries, state parks, stables, and a host of other outdoor activities. Achasta is conveniently located just one hour north of Atlanta.
Founded on the shores of Lake Oconee in Greensboro, GA, Reynolds Companies has become known for world-class lifestyle communities. Reynolds Club Communities are premier developments built on the enduring Reynolds commitment to quality and tradition of excellence. All Reynolds Club Communities provide a unique blend of heritage, superior golf, unmatched lifestyle, and respect for the inherent beauty of the land.