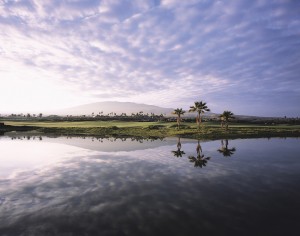 Golf courses are closing in record numbers. The number of new golfers isn't showing much growth. And recent rounds played data is flat at best, based on most data reported by official industry channels.
So why would anyone want to build a golf course these days? Well, the answer is quite clear: Because these fields of green, affectionately known as loss leaders by some developers, continue to drive up real estate sales. Of course, using golf as a marketing tool isn't anything new. In fact, golf course communities started taking off in the 1920s and '30s, and today typically comprise 40-60 percent of the total number of new golf courses that open each year.
What's distinctive about the current golf course market, however, is the increasing number of luxurious private resort-style developments that not only keep popping up throughout North America, but are selling through in record fashion. And the phenomenal success of these niche golf communities is not exclusive to Sun Belt havens such as Florida, Arizona and California. Basically, exclusive upscale golf course developments are sweeping the nation, including not-so traditional golfing locales as Utah, Idaho and Montana to name a few. Following is a glimpse at the  rate these new high-end master-planned golf communities are selling real estate these days:
• Tamarack Resort in Donnelly, Idaho, home to a new Robert Trent Jones II golf course, had its fourth noteworthy real estate release May 21 when second-home buyers snapped up 44 properties for $25.7 million. In total, the nation's first ski, golf and lake resort to be built in 22 years, recorded $110 million in real estate sales in the first six months of 2005, according to the developer.
* Ginn Clubs & Resorts, a private golf course developer/operator based in Celebration, Fla., celebrated more than $320 million in sales on a single day this May, selling all 403 homesites available at the upscale Bella Collina project in Montverde, Fla. Approximately 320 golf view homesites that overlook the planned Nick Faldo golf course sold for $490,900 to $935,900 apiece, according to the Ginn Co., while more than 80 homesites overlooking a private lake sold for more than $1.5 million.
* The Hideaway, a 36-hole upscale gated community that was mired in financial and legal problems when Discovery Land Co., took it over several years ago, is now wrapping up sales after selling out 445 custom homesites in less than two years. Lot prices ranged between $250,000 and $850,000, according to Hideaway vice president of marketing and sales Nick Blodgett. Today, the land has almost doubled in value, Blodgett says, as the Hideaway prepares its final stage of development on 23 "bungalows" adjacent to the new 51,000-square-foot clubhouse expected to open early '06.
* Promontory- The Ranch Club, a master-planed resort community in Park City, Utah, also set a one-day sales record this spring when it recorded more than $53 million in lot sales during a special selection event for one of its newest neighborhoods, the 43-unit Painted Sky enclave. Actually, response and demand was so overwhelming, Promontory's developer, the Pivotal Group, ended up releasing an additional 40 lots in several other neighborhoods. Average prices for the homesites: $640,000-$700,000, according to the company.
It was success stories such as these that garnered attention at the Urban Land Institute's annual golf and resort conference this April in Orlando. Rich Sonntag, senior vice-president of community development for Phoenix-based Pivotal Group, was one of the guest speakers at a breakout session titled, "Launch Marketing for Resort Projects."
Moderated by Greg Cory of San Francisco-based Economics Research Associates, the packed room was given a number of telling statistics that support further growth in this luxury second-home golf sector. For one, Cory's presentation showed some 74.7 million baby boomers turning 50 between 1995 and 2013. With this affluent base benefiting from interest rates that remain historically low, Cory noted, as well as strong price appreciation in many primary and second-home markets, favorable capital gains tax laws on the sale of primary homes, and typical inherited after-tax wealth of $100,000-$200,000, the purchase of second homes are "increasingly viewed as an alternative to investing in the stock market," Cory noted.
Sonntag knows this full well at Promontory, a 6,500-acre development that features a private Pete Dye-designed golf course, a Jack Nicklaus course under construction and numerous amenities such as an Outfitter's Cabin and 50 miles of trails for the outdoorsmen, a Ranch Clubhouse for fitness, spa, ice and tennis activities, an equestrian center and separate clubhouses for golfers and children.
It's this type of lavish lifestyle catered to multi-generations that Sonntag says is sparking such strong demand at Promontory. For example, through June, Promontory sold 175 homesites for $90 million-plus, surpassing last year's total of 150 lot sales. Sonntag is projecting to sell 250 homes and/or lots by the end of this year.
"It is evident that families looking for premier recreational second homes are discovering that Promontory offers the best mountain community, the best in club amenities, the best golf and the best in four seasons of recreational activity for the entire family," Sonntag stated. "Promontory is setting the standard for others to follow and a family legacy for those investing in future generations to come."
One developer of high-end private golf club communities setting similar standards in Southwest Florida is the Bonita Bay Group. The Bonita Springs, Fla.-based firm operates a dozen championship courses in its six master-planned communities and there is no slowing down the demand for new homes. For instance, TwinEagles, a 1,115-acre 36-hole development in North Naples, had 3,600 people respond to an online program for 500 applications earlier this year for homes that start in the $300,000s and go up to $6 million plus.
"We could have reserved all 650 units," said TwinEagles director of marketing Cheryl Garn, whose community features a Jack Nicklaus co-designed layout, a 47,000-square-foot clubhouse and a new Gary Player signature course scheduled to open later this year.
Meanwhile, at Bonita Bay's nearby Mediterra community where single-family homes start at $1.6 million, the company is about two-thirds sold out with approximately 585 units closed through June. And the pricey $185,000 memberships continue to do "very well" at this 36-hole Tom Fazio-designed community, Garn says.
"I think it's all attributable to the market," Garn explains. "Southwest Florida continues to be strong because people want to be here in the winter, year-round and want to retire here. I think the baby boomers will continue to provide a strong market for us."
And with good reason. The leading edge of the boomer population, those born between 1946-64, is now approaching age 60 and planning for retirement. In 2005, the 60-plus age group accounted for 17 percent of the total U.S. population; in 2020, the same age bracket will represent 23 percent, higher than any time in the nation's history. What's equally as important, Sonntag points out, is the convergence of two other attractive demographic segments subsequently coming to maturity: the Baby Busters or Gen Xers, and the Echo Boomers or Gen Yers.
"If you chart out the wave of Gen Xers and Generation Yers, it's like a storm coming out of the South and a storm coming in from the North," Sonntag says. "The Generation Xers are overlapping with the Echo Boomers. … Plus the fact Baby Boomers are putting more of their money into real estate than the stock market. All these things are converging and have the makings for one heckuva wave."
That explains why Sonntag's firm has plans for two future large-scale developments in Arizona and remains bullish on the newly acquired Cimarron Hills community that was once in financial straits outside of Austin.
"It's like surfing," Sonntag says. "We've got our surfboard turned around and we're ready to catch that next big swell."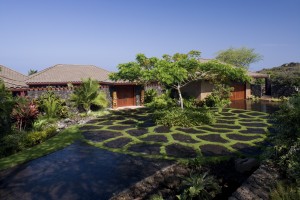 The fact golf course development exudes such an optimistic outlook is somewhat ironic considering the state of the industry's overall health. For example, the National Golf Foundation forecasted Feb. 10 some 150-160 new golf course openings for 2005, marking the second consecutive year the total number of new U.S. courses would stay below 170. Last year, there were just 150.5 new course openings, measured in 18-hole equivalents, marking the fewest number of new 18-hole courses since 102.5 opened in 1987.
The NGF also tracks golf courses in planning or under construction, and as of year-end '04, there were 320 18-hole equivalents under construction. Meanwhile, another 410 had begun the "in-planning stage," meaning construction was within six months of starting," and another 261 had been proposed. Construction activity is active in all but one state (North Dakota). Still, the 320 projects under construction is a dramatic drop from the peak year of 1998, when nearly 800 projects were moving dirt.
"To many golf course owners and operators, the slow-down is a welcome relief because it indicates that golf course development has adjusted to the lack of growth in demand," says NGF president/CEO Joe Beditz. "However, the decrease in new courses does not come as good news for the golf course design and construction business."
The total number of U.S. golf facilities now stands at 16,057, not including this year's projected figures, breaking the 16,000 mark for the first time in the industry's history. Adjusting for 9-hole and 18-hole-plus facilities, there were 14,988 18-hole equivalents at year-end '04.
Of the new courses that opened last year, 102.5 are open to the public and 48 are private; real-estate related courses accounted for 59 percent of the projects. The NGF reports real estate has consistently driven 40-60 percent of new course development – 60 percent is the anticipated percentage for '05 — and is expected to do so for the coming years.
However, the annual overall number of new real estate-related courses is still lower than it was during the mid-to-late 1990s golf course boom, when America opened more than 300 courses annually from 1995-99.
"While many industry observers are expecting the real estate market to cool down due to rising interest rates and extraordinary price increases over the past several years, new real estate developments will continue to be built and some developers will continue to add golf as an amenity," Beditz points out.
Indeed, says Quentin Lutz, vice-president in charge of global business development for Arthur Hills/Steve Forrest & Associates. According to Lutz, the projects "carrying the most weight" for his golf course architectural firm are the "golf residential communities."
"And the high-end ones continue to draw a lot of attention," adds Lutz, whose firm is working on a new upscale private community in Naples, TPC at Treviso Bay, which will one day host a PGA Tour. "There's a tremendous amount of individual wealth residing with the baby boomer generation. That parlays into continued residential sales within these upscale gated golf communities. Even though 20 percent of the residents might play golf.
"People want to live in a place where there's a feeling of green space — typically where you have lower densities and higher valuations. Golf is creating the green space. If the golf course is an exclusive low-density development that doesn't get much play, they achieve both goals. In many cases the residents feel like the whole fairway is their own backyard."
Of course, in today's upscale golf course real estate market that feeling will cost you.
According to Golf Research Group founder Colin Hegarty, one of the featured speakers at the ULI conference-ending "Future of Golf and Golf Course Communities" session, the average price of a golf course home from 1998-2003 was $567,369, up 54 percent from 1993-97 when the average price was $369,201. In all, golf course real estate represents a $123 billion industry, Hegarty added, with half of the 1.4 million golf course homes coming on line in the last 20 years.
"We're on the back end of the largest wave of golf course real estate ever," Hegarty notes.
It's enough to convince famed golfer/golf course architect Jack Nicklaus to join diversified financial services firm Guggenheim Partners in forming a new business aimed at financing high-quality residential real estate and golf resort communities. The new team, officially known as Guggenheim Nicklaus Partners LLC, was announced July 13 and will obviously focus on  Nicklaus-designed golf course communities.
"We at Nicklaus Design are enjoying the most successful years in the history of our firm,  and our partnership with GNP will allow us to continue to grow the business in other areas," Nicklaus said days before he played his final British Open at St. Andrews in Scotland. "For the last four decades, we have worked with the world's best real estate developers to create some of the finest courses around the globe. With the introduction of GNP, we can extend our services beyond design, and offer full-service support from financing to the finished product. GNP will complement and enhance what we are currently doing at Nicklaus Design."
It's yet another sign that high-end golf course development is nowhere close to going away.
"Make no mistake, golf is not going away," says ULI guest speaker Richard York, president of DMB Realty's Launch division, the Scottsdale, Ariz., outfit that is one of the  leading brokers of ultra-exclusive golf and non-golf communities. "It is a great use of open space and still collects a significant premium in certain areas. But even that bar is getting raised to dizzying heights. The course has to be better, the club needs to be more over the top, and the spa and fitness centers are surpassing those of five-star resorts.
"The developments that are going to do well, need to do it all really well. … Golf course, clubhouse and spa/fitness center all have to be "right on," but more importantly, the land plan, product mix, architecture and authenticity have to resonate with the high-end user."
Still, the common denominator in most if not all these high-end developments York and others are successfully selling, is that 100-plus-acre strip of perfectly manicured tees, fairways and greens. As Sonntag puts it, "It's very important for the recreational second-home buys."
"You hear that places like Denver open space is worth as much as golf," Sonntag adds. "That might be the case for primary homes, but the reason people are buying these second homes are for the amenities. They want to have golf. They like skiing. They like hiking, and all these other things. We believe (golf) is necessary."
–30—
Year     Openings                   Closings
18-hole Equivalents   18-hole Equiv.
1985   101.5                            NA
1986     95.0                            NA
1987   102.5                            NA
1988   191.5                            NA
1989   267.0                            NA
1990   224.0                            NA
1991   270.5                            NA
1992   256.0                            NA
1993   262.5                            20.5
1994   262.5                            14.5
1995   336.0                            27.0
1996   319.5                            33.5
1997   316.0                            31.0
1998   327.5                            23.0
1999   375.5                            23.0
2000   398.5                            23.0
2001   284.0                            32.0
2002   220.0                            38.0
2003   171.0                            68.0
2004   150.5                            62.5
2005   *150-160                      NA
Source: National Golf Foundation; * '05 figures are estimates