By Scott Kauffman
Municipal golf is alive and well in the Town of Huntington on Long Island, New York.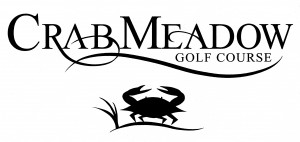 Despite inheriting a first quarter that allowed no golf due to brutal winter conditions for the first time in 12 years, Integrity Golf Company still recorded a banner year of business in its first year of managing Huntington's two municipal golf facilities: Crab Meadow Golf Course and Dix Hills Park Golf Course.
Integrity Golf reported this week it generated nearly 46,000 rounds in 2015 at historic 18-hole Crab Meadow, an 11.17 percent increase from the previous year. Rounds played at the 9-hole Dix Hills Park also increased to 27,420 for a 6 percent increase.
It's a significant turnaround at a time when many municipal courses are struggling. Overall, Crab Meadow generated a 12 percent year-over-year increase in gross revenue last year from food and beverage, merchandise and golf-related fees.
Meanwhile, Dix Hills also experienced increases across all facets of the business, recording a 15 percent jump in hospitality, merchandise, range and cart fees revenue compared with the previous year. One notable success was the introduction of Footgolf, an alternative family-friendly game.
 "We're grateful for how much the community welcomed our organization last year and embraced our team's many changes and new opportunities," said Integrity Golf Chief Financial Officer Ed Whalley, whose company oversees numerous municipal courses as part of its 40-course portfolio in seven states. "We look forward to further partnering with the residents of Huntington and making Crab Meadow and Dix Hills Park even more enjoyable places to visit in 2016."
Town of Huntington officials are more than pleased with the decision to partner with Integrity Golf as its new golf operator.
"We have found Integrity and their management team to be professional, approachable, creative and open-minded," Town of Huntington Supervisor Frank Petrone said. "They have also been contributors to town youth programs in an effort to increase golf participation, and they were active participants in – and contributors to – the successful 50th anniversary Crab Meadow golf outing. They understand public-private sector relationships and work well within that framework. We are looking forward to another successful year in 2016 and many more as our contract with Integrity continues."
In addition to the much-improved business, Whalley credits Huntington Director of General Services Mark Tyree and his department for delivering and overseeing enhanced golf course and clubhouse maintenance conditions as part of the new partnership. Among the significant projects funded by Integrity Golf and successfully completed by the Town of Huntington were newly installed carpeting and light fixtures in the golf shop and banquet area, newly painted upstairs ceilings and entire food and beverage section, remodeled golf shop, foyer and hallways and new bathrooms in the food and beverage areas.
Meanwhile, Tyree's team managed several golf course improvements, including the installation of new mats, balls, range targets and ball dispensers at both facilities, as well a new tent and new range equipment at Crab Meadows.
Based in Orlando, Fla., Integrity Golf Company owns and operates 40 private clubs, daily-fee facilities, municipal courses and resort properties throughout the United States. The company has developed a niche partnering with numerous municipally owned properties, including Orange County National Golf Center and Lodge in Orlando, historic Mayfair Country Club in Sanford, Fla., Tiger Point Golf Club in Gulf Breeze, Fla., and Casselberry (Fla.) Golf Club to name a few.