I want to share a fantastic road trip idea with you!
This September I flew into Denver, picked up a rental car and drove east to Ballyneal Golf & Hunt Club. This beautiful golf course and the perfect weather made for a promising start to my road trip. Next morning again the weather helped me get some awesome shots. I continued on deeper into the Sand Hills, traveling small state highways to enjoy the beautiful rolling scenery. Next stop Mullen, NE at the famed Sand Hills Club, ranked in the Top 10 of golf courses in the US. They also have great cabins to accommodate overnight stays. The wind can be a factor in planning your shots here but the beauty is impressive. Next stop was in nearby Valentine, NE at The Prairie Club. Here you have two course to chose from. The Pines Course wanders through forests and canyons and is a fun challenge. The Dunes Course rolls up and down the famed Sand Hills in a links style. Very comfortable rooms are available in the clubhouse along with warm hospitality.
I next headed east on I-80 stopping off at The Wildhorse Golf Club. It is a gem in Gothenburg, NE. My last stop was the brand new Awarii Dunes, just south of Kearney, NE. The course just opened this summer and then was hit by the floods which made conditions a bit rough. I am sure next season this links style course will be in wonderful shape.
For those who chose not to fly off to Ireland or Scotland, this trip to the Sand Hills was above all expectations.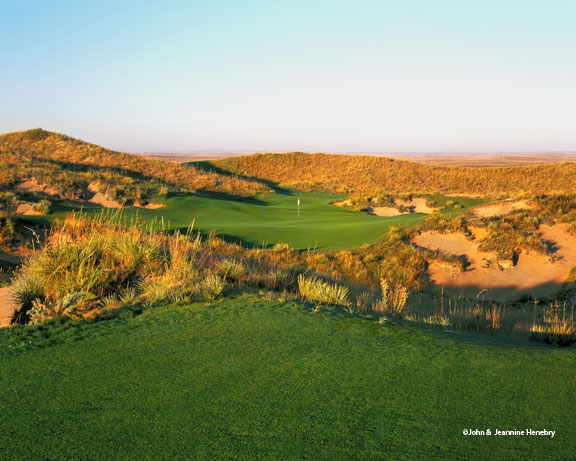 Ballyneal # 3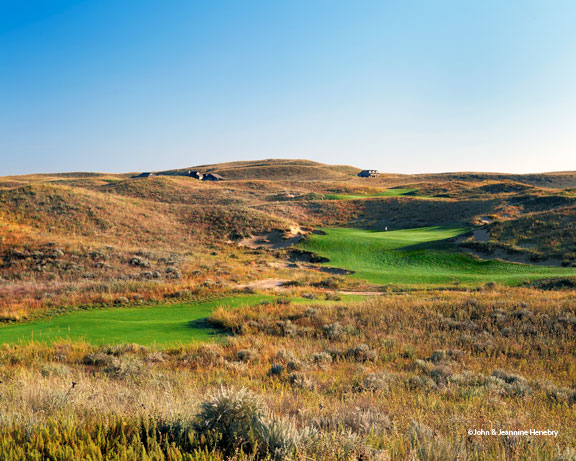 Ballyneal # 15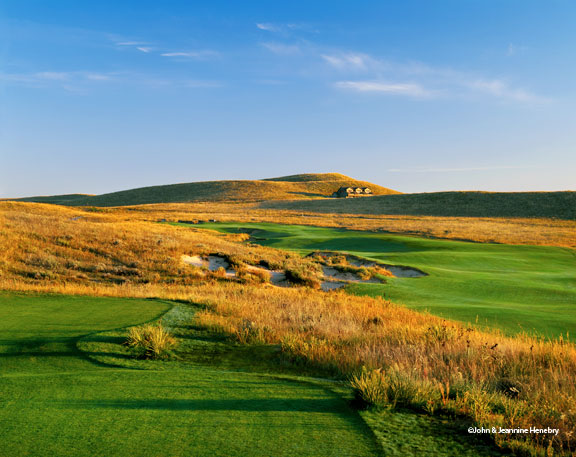 Ballyneal 18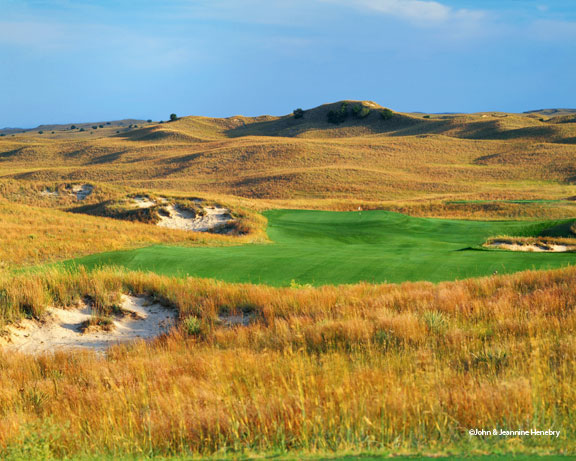 Sand Hills # 4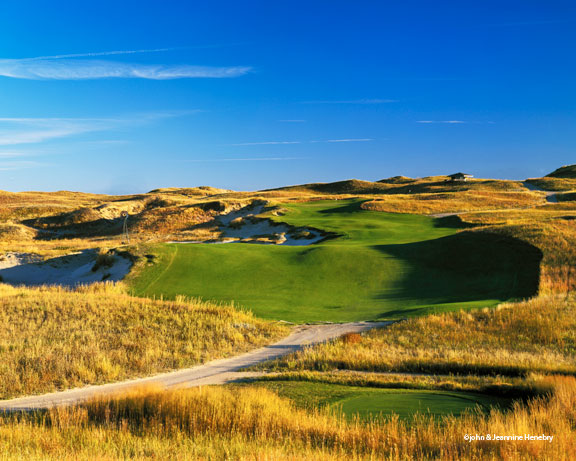 Sand Hills # 18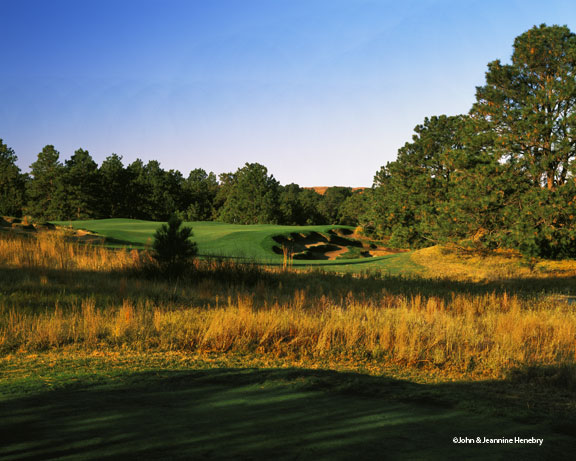 The Prairie Club- Pines Course # 6

The Prairie Club- Pines Course # 18

The Prairie Club- Pines Course # 9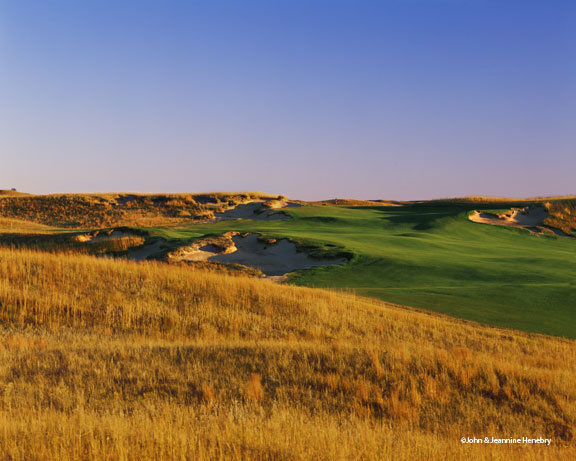 The Prairie Club- Dunes Course # 1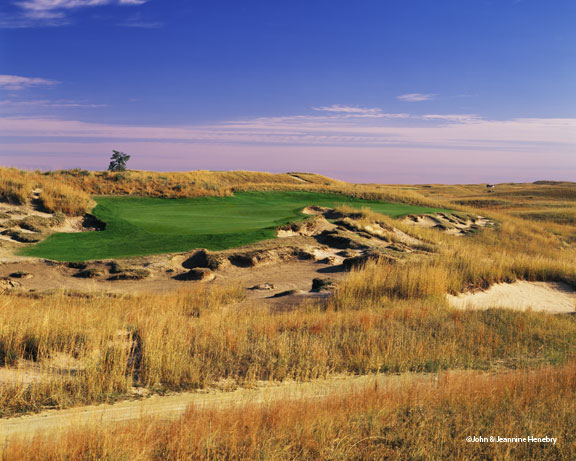 The Prairie Club- Dunes Course # 4

Wildhorse GC # 12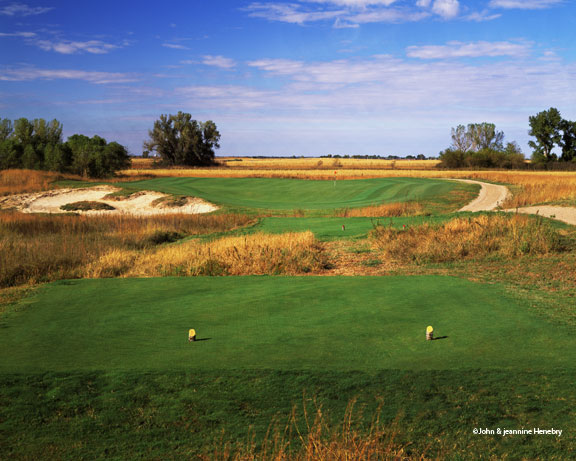 Awarii Dunes # 11