Ken Van Vechten has been a freelance golf, travel and lifestyle writer for a decade-plus, and in that time he's produced hundreds of articles for publications such as the Los Angeles Times, Westways, Alaska Airlines Magazine and a host of regional and national travel and golf outlets.  He is the author of four travel guidebooks—Golf Las Vegas: The Ultimate Guide, Insiders' Guide To Palm Springs, Second Edition, Las Vegas EAT! and Neon Nuptials: The Complete Guide to Las Vegas Weddings—and an editor of the current edition of Zagat's America's Top Golf Courses.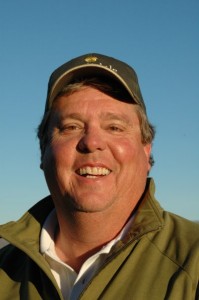 Prior to taking up the nomadic existence as a freelancer he toiled as a corporate executive—governmental affairs—and in politics.  And way back in the dark ages he worked in community journalism, where his reporting and column and editorial writing earned him a best-in-state award from the California Newspaper Publishers Association and a number of Suburban Newspapers of America commendations.
He lives in Southern California with his wife, Terri, who owning to a strong work ethic and the ability to be gainfully employed affords them the opportunity to have a golf and travel writer on the household payroll, so to say.  They have no kids or pets, but a big yard full of berry brambles, avocado and citrus trees, and a balky pool keep them busy when not otherwise out playing somewhere in the world.