Ball Toss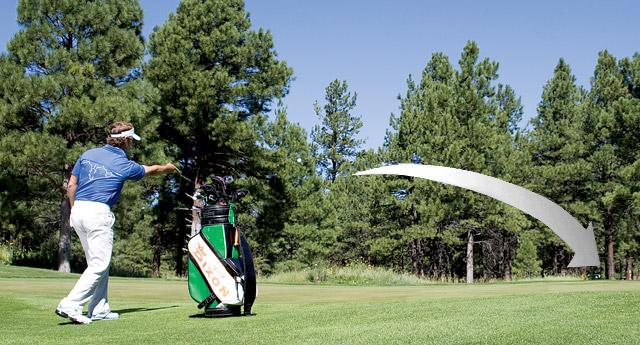 My good friend and mentor Mike LaBauve once told me a story about watching Greg Norman practice at the U.S. Open. The "Shark" was practicing in the chipping area, but he wasn't hitting any shots. Rather, he was tossing balls underhand to the flag. Why? Well, Norman was trying to toss the ball at the perfect height, so it would land in the right spot to release the proper distance to the flag. After he found the shot he was looking for, he reached into his bag, selected the appropriate club and swung in a way that repli-cated his toss.
Most golfers just grab a club and swing away without any definitive notion of what they really want. The ball-toss drill is maybe the best thing you can do to learn to think, see shots and make decisions like a pro!
Content Originally Seen in Golf Tips Magazine.
For More Information on JRG and "Make The Turn" Click Here.
Tags:
chipping tips
,
golf imagery
,
golf instruction scottsdale
,
golf lessons phoenix
,
golf lessons scottsdale
,
golf lessons tempe
,
golf pitching
,
jeff ritter
,
Jeff Ritter Golf
,
short game tips