Breaking Waves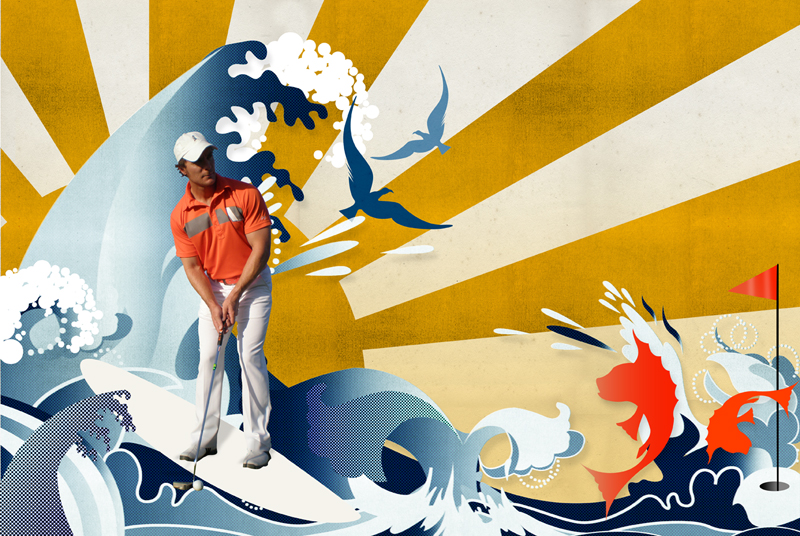 When it comes to mastering the art of green reading, using your imagination is the key. I like to find in my mind the "flow" where water would go rushing across the slope towards the downhill direction of the hole. Just like waves carrying surfers to the shore, your ball will ride the line of least resistance chasing the fall line to the cup. Be sure to view the putt from a variety of different perspectives letting your imagination lead the way. In the end always remember that putting is an art, not a science.
For more information about JRG and "Make The Turn" Click Here.
Download the Jeff Ritter Golf iPhone App FREE!
Tags:
asu karsten golf course
,
corporate golf instruction
,
golf art
,
golf digest top teachers
,
golf instruction scottsdale
,
golf lessons phoenix
,
golf lessons scottsdale
,
golf lessons tempe
,
golf magazine top teachers
,
golf motivation
,
jeff ritter
,
Jeff Ritter Golf
,
jeff ritter media
,
motivational speaking
,
ping learning center
,
the a position