The Race For Better Chipping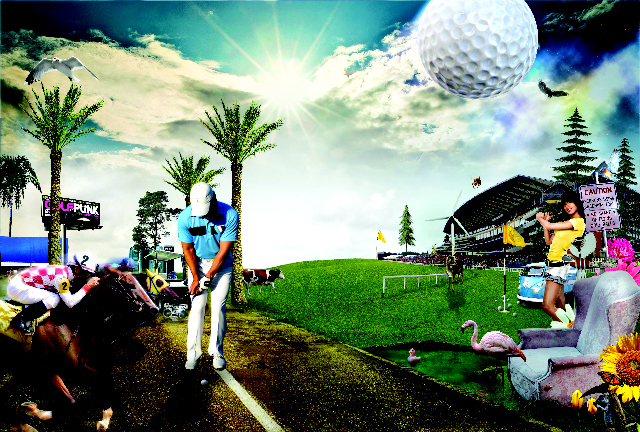 My favorite part about coaching is instituting a sense of "creativity" into every lesson I give! As it relates to chipping, the key to effortless contact is delivering a shaft that has a bit of forward lean into the hit. This relationship will help facilitate ball then turf contact, while producing a shot that is low and running to the pin.
To help you "Jockey" into the proper impact position, I want you to imagine that your chipping swing is a horserace, where the handle of your club is the #1 horse and the club head is the #2 horse.
Make a few rehearsals where the club head brushes the turf, just ahead of the ball. A ball position in the center of your stance with your weight favoring your left side and a little pivot or turn towards the target will be of help!
As you swing through the hit, be aware of the head/handle relationship you are creating. Ensure that horse #1 beats #2 and you will be setting yourself up for a "Winners Circle" welcome!
For more information on JRG and "Make The Turn" Click Here. 
Download the Jeff Ritter Golf iPhone App FREE!
Tags:
americas top golf instructors
,
better chipping
,
golf lessons phoenix
,
golf lessons scottsdale
,
golf lessons tempe
,
golf tips
,
Jeff Ritter Golf
,
short game lessons
,
the a position