Healthier Soda?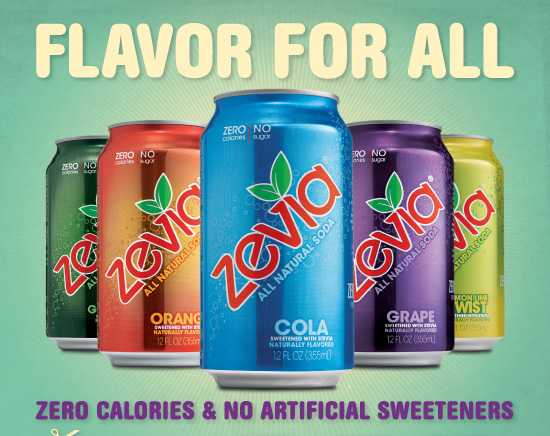 PROBLEM: CONVENTIONAL SODA
Although water is the optimal beverage of choice as it provides excellent hydration (without adding calories, sugar and artificial ingredients), it's nice to have different options to quench your thirst. Many people reach for something sweet, such as a Coke, Mountain Dew, Dr. Pepper, etc. The problem with these drinks is that they're high in calories that come mostly from shocking amounts of sugar. Sugars, such as High Fructose Corn Syrup (HFCS), spike insulin levels, resulting in inconsistent energy levels, an increase in inflammation in the body and an increase in body fat. Unfortunately, most diet sodas can be just as harmful, if not more so, than regular soda. Studies show artificial sweeteners to increase appetite and sugar cravings, promote fat storage, and weaken the immune system. All of these side effects from sugars and artificial sweeteners can result in poor daily performance at work, in school or on the golf course.
SOLUTION: HEALTHIER ALTERNATIVE
The good news is that there's a healthier alternative to diet soda called Zevia. Sweetened with Stevia and Erythritol, and made from natural ingredients, Zevia is a great way to satisfy your carbonation cravings without having to say sayonara to soda. Zevia is also made with non-GMO ingredients and it's gluten, dairy, and soy free. Whether you want a healthier root beer float, cocktailsor a simple treat, Zevia is an excellent alternative to conventional soda. Crack open a can and see for yourself! Find a retailer in your area here!
Make The Turn Nutritional Programs Presented by CNK
Tags:
golf inspiration
,
golf instruction scottsdale
,
golf lessons phoenix
,
golf lessons scottsdale
,
golf lessons tempe
,
golf nutrition
,
healthy soda
,
Jeff Ritter Golf
,
make the turn
,
weight loss