So You Wanna Be a Tour Pro?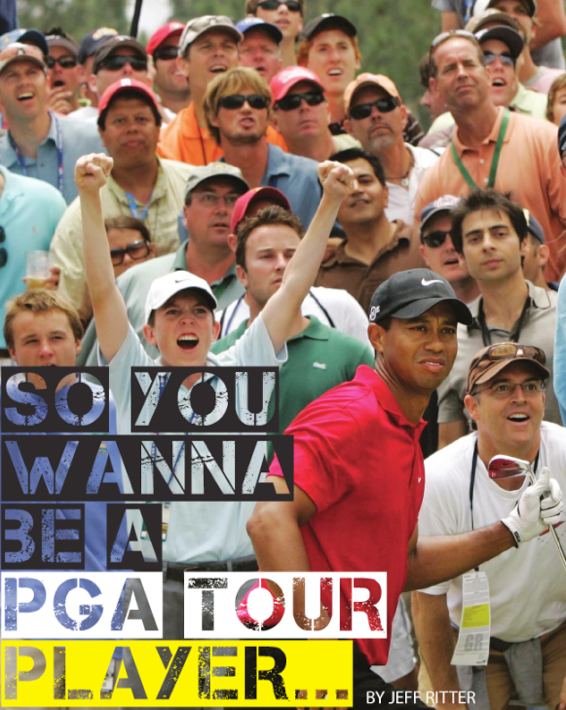 Nothing is more fun than dreaming about your future, especially as it relates to achieving peak performance in sports! As a kid, I can't tell you how many times I've stood on the putting green of my home club pretending I had to hammer down a 10 footer to win the Masters. I believe that's a fun mental drill that most players put themselves through who have the hopes of one day making it big! If playing on the Tour is what your dreams are made of, I want you to dig a little deeper and ask yourself the question, "What's it going to take to be champion?"
Over the years I've been fortunate to spend time with a training facility for elite professionals in sport called Athletes' Performance. If you're a sports fan, this is the place to be, as any day of the week you'll find the biggest names in any game training to find that extra edge over the competition. NFL All-Pros, World Series Champions, Tennis Grand Slam winners, Race Car drivers and yes….PGA and LPGA Tour players all train in the same environment honing the tools to help them unlock their potential. What I learned from Athletes' Performance is that regardless of your sporting pursuit, there's a "formula" for success in the world of high performance. Their special formula is based upon continually tending to the areas of: Mindset, Nutrition, Movement and Recovery.
As you begin your journey, start by becoming more aware of how you "Think" and whether or not it's helping or hurting your ability to perform. Consider how what you eat is the foundation behind promoting focus, sound sleep, positive energy and muscle growth. Take the time to better understand how to physically and technically train your body to hit your best shots. Finally, always remember that taking the time to rest and have FUN is just as important as hitting balls or crushing it in the gym when it comes to reaching your goals.
Enlisting the guidance of a great coach will help you dial in these special skills along with providing the ongoing support to help you stay the course. Whatever you do, adopting the champion's mindset will provide you with the blueprint for staying positive, balanced and healthy as drive down the path to greatness!
For more information on JRG and "Make The Turn" Click Here. 

Tags:
golf instruction scottsdale
,
golf lessons phoenix
,
golf lessons scottsdale
,
golf lessons tempe
,
jeff ritter
,
Jeff Ritter Golf
,
junior golf camps
,
make the turn
,
mental game of golf