It has been a lengthy and rewarding trail that guided Larry Klaustermeier and his wife, Ann, from their Minnesota farming roots to the prosperous soil of Marin County, where the couple and their daughter settled 40 years ago. But not until joining Marin Country Club in 2001, and planting themselves a decade ago in their dream golf course home across from the 4th fairway, did the Klaustermeiers become embedded in a lifestyle that would have seemed unimaginable from their Midwestern origins.
"I get goose bumps thinking about it," says the 73-year retired banking executive. "We both feel so very fortunate and when we drive home in our golf cart after a Saturday night dinner with our music playing through the speakers, we just pinch each other and say, 'pretty good life.'"
At this private club nestled in a sunny pocket of Ignacio Valley, it would be an insurmountable task to track down even one of the 500-plus members who would contradict that sentiment. With access to amenities that include an 18-hole championship golf course, tennis courts, swimming pools, fitness area, kids' camps and superior cuisine, Marin CC has developed into an ideal breeding ground for couples and multi-generational families to integrate with like-minded individuals and share in the fun and ambience of a comfortable and familiar environment. In some sense, Marin CC is a community of life imitating art much like the setting of the former TV show, "Cheers," a place "where everybody knows your name."
For decades following the opening of Marin CC in 1957, the reality of that sitcom-like congenial atmosphere, much like at any private club, was clouded by a perception from outsiders as being a shielded "good-old boys" environment reserved for an elite clientele. Originally, the club was conceived with the intent of creating a residential neighborhood surrounding a championship golf course, a plan that succeeded during the past half century with the seedlings for the urban homes spreading like wildflowers throughout the land where cattle once grazed, however, the age-old model for private golf clubs where a core of wealthy, staid, typically, male individuals may have handpicked new members, shunned families and hindered diversity, is a prototype of years gone.
Since the last recession hit in the late 2000s, country clubs have been struggling to counter national trends of declining memberships. Certainly, joining fees became a luxury item but, perhaps, even more important was, and still remains, the value of one's time. With very few exceptions, modern-day private clubs determined to prosper have been forced to adapt to the interests and expectations from a broader demographic of members who will, ultimately, be the deciding factor for a thriving club.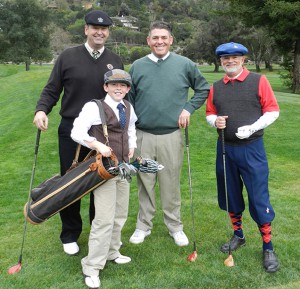 As a daughter of a Marin CC charter member, Novato resident, Suzie Fitzpatrick, has had the unique advantage of witnessing the dramatic changes from a front row seat since the club's doors first opened. She has now come full circle to serve as the membership director.
"When I grew up here, the country club was a refuge for my dad to play golf and spend time in the men's-only grill room," says Fitzpatrick. "Mom never came here and the kids always went down to the pool. I'll never forget calling the club from our yellow wall phone at home and asking the bartender to get $20 from my dad and to meet me outside so I had money to go to the mall."
In Suzie's present-day regimen of recruiting new members and developing a variety of events and programs beyond golf to strengthen relationships between members, fortunately, the channels of communication have advanced light years from what she often experienced at a predominant male/female, adult/child segregated community behind the club's private walls. Now five years into her role at Marin CC, the start of which coincided with Troon Golf (based in Scottsdale, AZ), taking over management of the club, Suzie has been exceedingly successful with breaking down that façade and implementing a stronger emphasis on social networking rather than social media.
"Luckily, we've changed with the market and are hitting all demographics, says the high-spirited Fitzpatrick. "When a prospective member is thinking about that little white ball and calls to find out what the club is offering, I would say that's great but first have him tell me about his family. The reality is I'm offering not just golf, but tennis and swimming and lots of family activities at a place where everyone can play, not just him."
In past, the golf course has always served as the cornerstone amenity at country clubs for enticing new members but recent history has exposed not only multi-dimensional issues with the game, namely time, cost and difficulty but also multi-generational factors demanding the need to appease several different and diverse age groups among the Gen-X, Gen-Y and Millennial crowds embedded in today's 24/7 culture. Golf is still important but it's only one piece of the membership puzzle.
Even at Marin County's only other private golf club, the Meadow Club with an exclusive Alister MacKenzie course dating back to 1927, which has been predominantly reliant on its Baby Boomer and Silent generation members to carry forward the traditions of their rich golf history, the guarded exterior has softened.
"We're happy to be a healthy club that is evolving over time as we become more family friendly than in the day when it was a men's club," says Jim O'Neal, Head Golf Professional at the Meadow Club. "We have a lot more junior clinics, host high school golf teams and even have a family campout on the driving range every year."
Marin CC has not yet staked tents for overnight getaways but with the ongoing modernization of the facilities, a renovated golf course and a multitude of engaging events ranging from family BBQs, wine tastings, cooking classes to fashion shows, members can treat their visit at this recreational and social playground more like a "staycation," so, no longer is boasting about one's golf handicap the primary ticket onto the membership roster.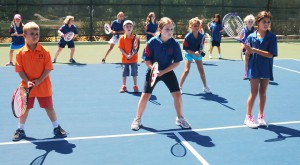 That was welcome news for Novato resident, Paul Moseley who, along with his wife, Sara, and two young children, joined Marin CC as social members two years ago.
"First and foremost, we joined for our kids after visiting several times and seeing the whole scene with the pool and camps," says Paul, who has recently caught the golf bug although, with limited time, plays only a few times during the year. "We used to turn our kids loose in our neighborhood but with the activities offered at the club and providing them the opportunity to be social and socialize with other kids like when I was kid in Alabama was, at the end of the day, the greatest factor."
Seemingly, the operative word spurring the revitalized growth at Marin CC is "social" and the preferred method is face-to-face in an intermingling environment. Private clubs that conform to this new lifestyle with a full package of leisure activities and programs will continue to stream forward, which explains why there is plenty of pinching occurring among the members at Marin CC.