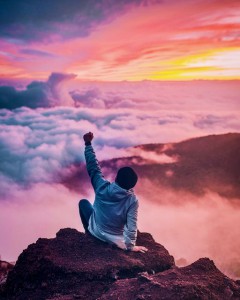 Image Thanks To Ian Stauffer
I've often been asked about my definition of success, sometimes by some of the most successful people in their fields.
My definition of success in a way that it empowers me is knowing the purpose of my life, growing to reach my potential or "best self" with it in mind, and planting seeds that help others. Anything less becomes somewhat hollow and shallow, and unsustainable for me. And for me it doesn't revolve around reach my goals, but rather experiencing the journey. Everyone has a different view of success. What's yours?