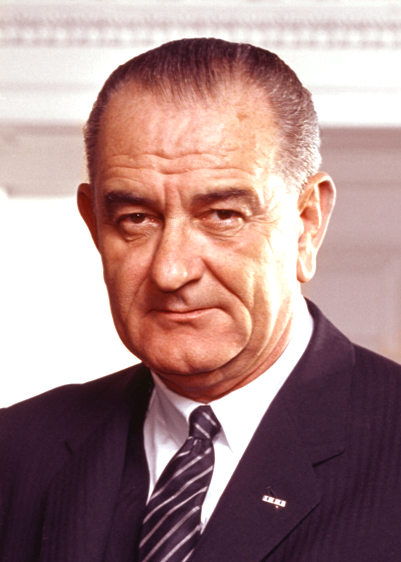 President Lyndon Baines Johnson had exceptional "people skills." Learn about his secret.
In case you don't know or remember, "LBJ" refers to the very powerful Lyndon Baines Johnson, the Democratic master of the U.S. Senate in the fifties and John F. Kennedy's successor as President. Anyway, LBJ was tremendously successful as a most powerful and hugely persuasive politician. He had these "Ten Rules" that guided his life – integral keys to "success." I consider these points to be among the best lists ever compiled. If you agree that much of success in business or any organization is your ability to effectively deal with people, LBJ's rules in his own words are something of brief genius that should be included in every education. Had more people embraced them, many more careers would have flourished. They are simple, succinct, and so effective:
1.   Remember names.
2.   Be comfortable. Be an old-shoe kind of individual.
3.   Acquire the quality of relaxed easygoing, so that things do not ruffle you.
4.   Don't be egotistical.
5.   Cultivate the quality of being interesting.
6.   Study to get the "scratchy" elements out of your personality.
7.   Sincerely attempt to heal every misunderstanding you have had or now have.
8.   Practice liking people until you learn to do so genuinely.
9.   Never miss an opportunity to say a word of congratulations.
10.  Give spiritual strength to people, and they will give genuine affection to you.