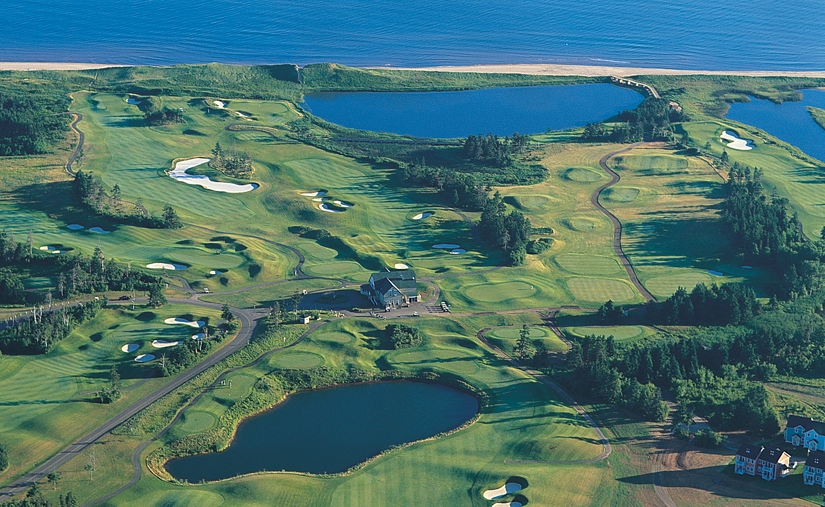 The Links at Crowbush Cove is but one of many outstanding golf experiences that await at Prince Edward Island!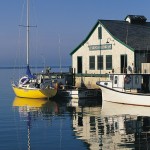 Imagine a relatively tiny island landmass of 134,000 inhabitants with thirty-three golf courses with as many ten that have graced the country's Top 100 Best. Relish a safe, scenic, friendly place where great service is the standard not the exception, and there are even more fun things to do there besides great golf. What I have just described for you is Prince Edward Island, Canada.
I scour the world hoping to find really special golf destinations that most people don't know about.  During a recent trip to the Canada's Atlantic Maritime Province of Prince Edward Island, I "hit the Mother Lode" as this locale easily trumps anything I've ever encountered in North America.  Yes, the golf is great with more than a few outstanding courses, but that's just the start of the fun.
Prince Edward Island, better known as simply PEI to Canadians, is blessed with a host of splendid golf facilities with multiple choices for every skill level, interest, and budget – though all are a bargain by American standards.  You will find classic designs by the likes of architect Stanley Thompson to modern championship tests from Hurdzan & Fry, Les Furber, Graham Cooke or Thomas McBroom.  From hilly to flat layouts, in the trees or meadows, to links-like ones by the coast, no two layouts look or feel the same.  Yes, the menu is enticing. The most expensive offering, The Links at Crowbush Cove, is an absolute bargain at around $105 and you can find some pretty credible offerings for under $35 among the 33 golf courses that grace the Island.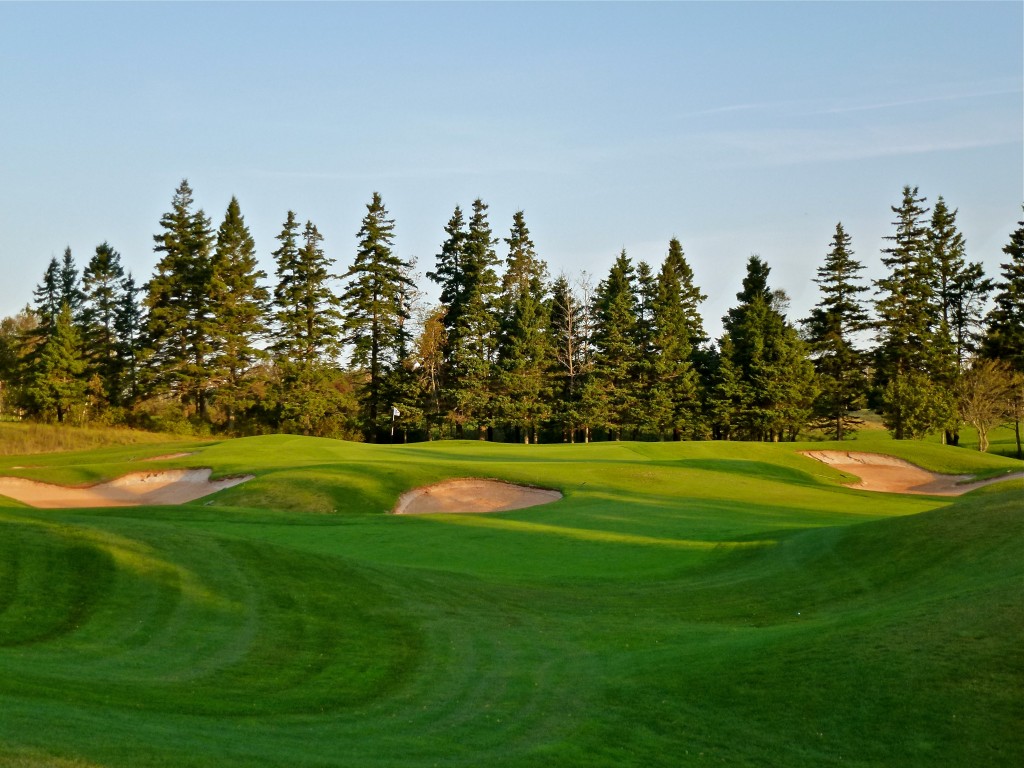 Bold bunkering and mounding guard the putting surface on the short par-four 7th at Eagles Glenn.
To qualify as "Bob Fagan's North America's Best Secret Golf Resort" a locale has not only generally flown underneath the golfing public's radar, it must feature lots of great golf, good values, and also be conveniently grouped.  For quality and quantity of great golf, Prince Edward Island wins by a landslide, but the "secret" part is out. This relatively small region is unusually blessed with superb golf and so many other features that should qualify it as a new magnet for golfers and even anyone wishing to join them.
For those of you needing a geography lesson, PEI as it is known in Canada is situated northeast of Maine and thanks to one of the longest bridges in the world, you can drive there.  While you may picture it being frigidly cold, the warm waters of the Gulf Stream intersecting the Gulf of St. Lawrence allow the temperatures to remain fairly moderate providing a full-fledged golf season from mid-May through Mid-October.
I visited fifteen of what I was assured were the best golf courses and will detail a the best.  If you are a golf course aficionado, the one golf PEI course that you've probably heard about is The Links at Crowbush Cove Golf Links.  This is the only island course that actually is situated adjacent to the sea.  Crafted by Thomas McBroom, it features two different golfing experiences, a mixture of the Gulf of St. Lawrence view links look and the inland forest complete with many ponds. Undulating putting surfaces and lots of interesting picturesque bunkers punctuate what many will maintain as PEI's best golf course.  Suffice it to say, that no golf pilgrimage to Prince Edward Island will be complete without playing Crowbush Cove.  I will also volunteer that no single course jumps out as being heads and shoulders above the rest – meaning there is lots of competition and that designation more depends upon your tastes.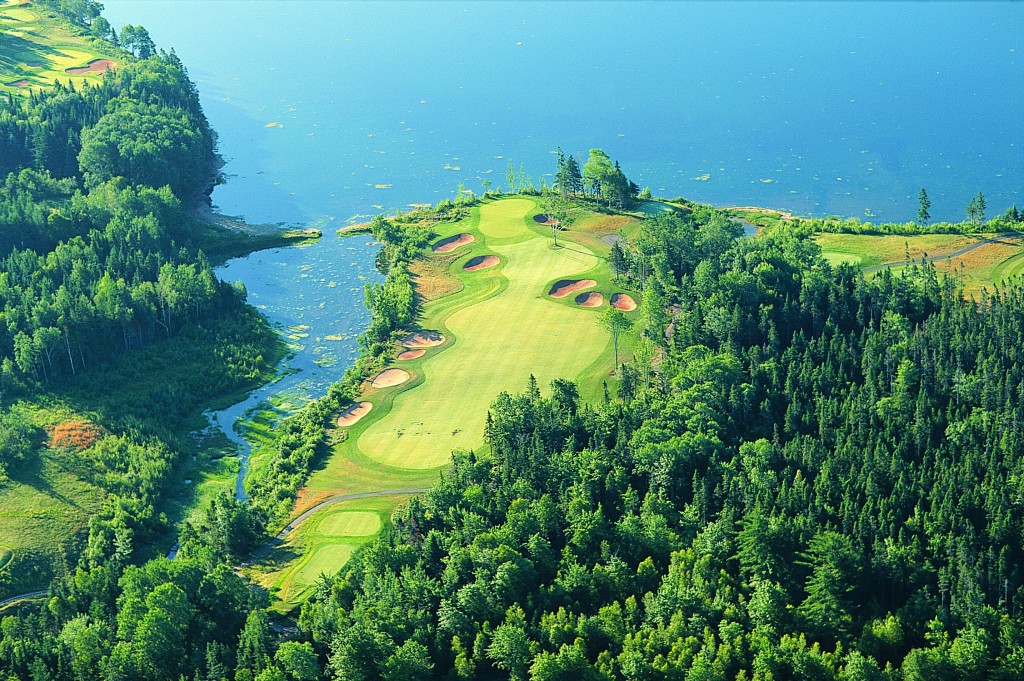 The par-four 8th at Dundarave.
On the east side of the island you will encounter a very enticing two-course offering – Dundarave and Brudenell River.  If you fancy yourself as a strong player of some ilk, you will want to proceed directly to Dundarave.  A modern looking product of the team of Americans Michael Hurdzan and Dana Fry, this brawny layout reflects their dazzling massive stylized bunkering, undulating greens, and bold challenge, which extend to nearly 7,100 yards.  The course plays through wide separate pine corridors that spell instant 2-stroke penalties should you stray from them. From the tips, Dunderave is day-in day-out the most stringent of PEI courses and may prove a bit too tough for average skilled players as many ponds and wetlands, imposing bunkers, and a few forced carries adorn this very attractive layout.  Also playing out of the same clubhouse is the highly regarded Brudenell River Golf Club.  While both courses feature views of the tranquil Brudenell River, it is the Brudenell River golf course where it comes into play and the layout offers a more refined cleared out garden look as often you will see other holes; – and it is definitely the more player-friendly of the two though water frequently comes into play.  The bunkering is not nearly as imposing as its sister course, but getting up and down around the smaller tricky greens is no easy task. The layout also features six par-threes and six par-fives that I consider the strength of this entertaining layout. As mentioned there are some very attractive river views that also function as a hazard, particularly on the par-three 12th.  Both courses meander on slightly rolling terrains and are nicely maintained.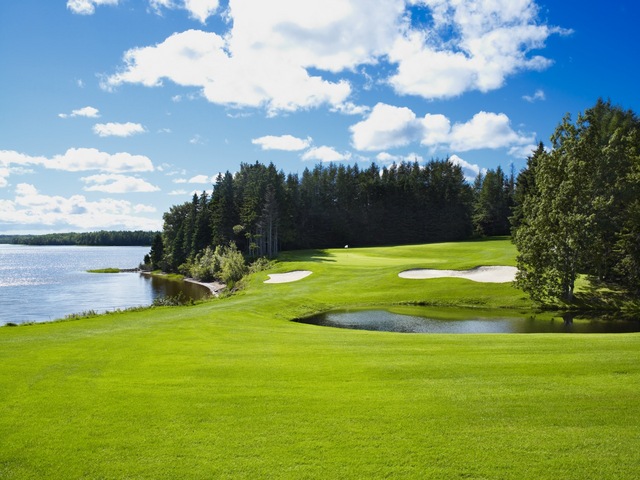 The approach shot to Brudenell's par-five 11th hole plays along the Brudenell River.
If you watch The Golf Channel, you may want to head west to the Mill River Golf Course as it hosted the popular series, "The Big Break."  Because it is a full ninety minutes to the west of Charlottetown and largely isolated from any other significant courses, it may be the odd-course out for many, but it is worth the trip to play.  A fun, pretty layout, it plays up and down around the mature pines.  In my opinion, Mill River may be the most quirky of the PEI layouts.  The routing has been altered and the course improved to be more playable, but expect to lose a few shots your first time around the track. The putting surfaces make up much of the challenge as there are all sorts of interesting green contours and hole locations that you seldom encounter. Critics will point to the driving areas on the par-five 12th and par-four 13th as awkward, especially the first trip around, but the course's ambiance and scenery more than make up for that.  While many holes feature generous landing areas, several are intimidating.  The best hole may be the par-four 7th where a stream bisects the fairway whereupon you face an uphill approach to the green.  Knowing about Mill River and playing there may just be your "Big Break!"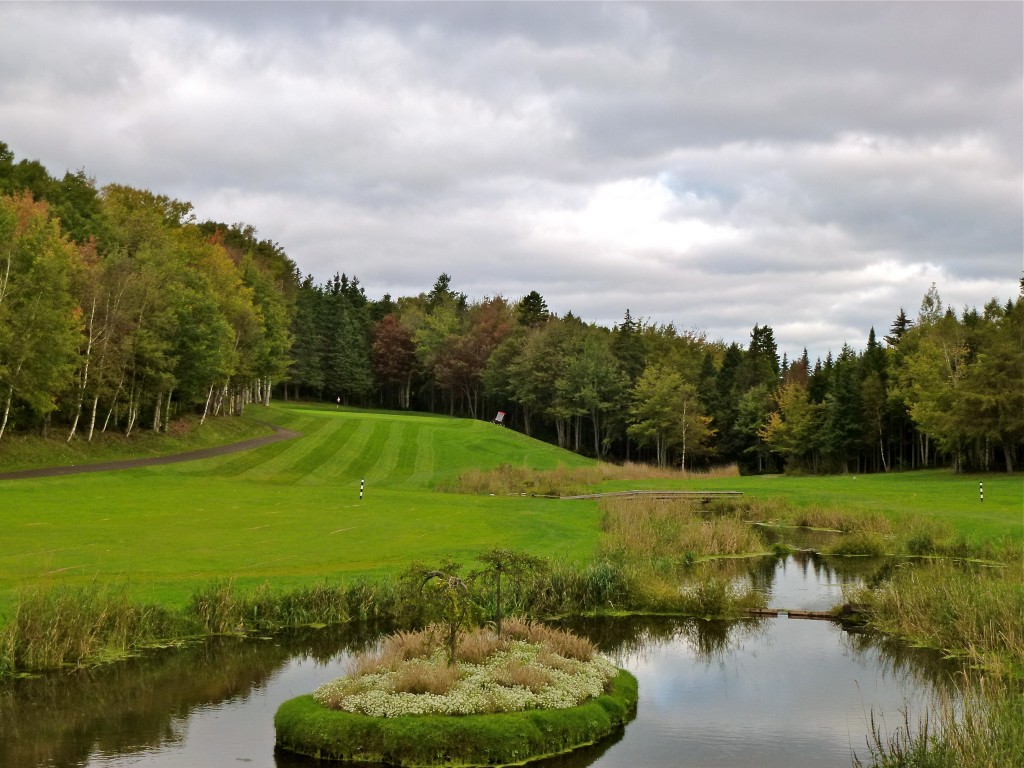 The 7th hole at Mill River is one of PEI's best with its split fairway.
Stanley Thompson was one of the great golf course architects of all time and mentored no less than Robert Trent Jones Sr. If you value classic golf course architecture and the rolling contours of the Thompson bunkering, Green Gables Golf Club may be the highlight of your PEI excursion.  This site includes forests play and pond and ocean vistas as it meanders around the homestead that inspired the story of Anne of Green Gables story (itself quite a tourist attraction) Green Gables is a fascinating layout that is eminently playable and exceedingly attractive, but a stout test from the tips.  Years ago the course had fallen into a state of disrepair, and it was slightly altered to make up the loss of some waterfront holes.  Then Tom McBroom lovingly restored Green Gables in 2008 to the look and feel of a genuine Thompson masterpiece.  The pacing and artfully styled bunkering is sublime and you will want to bring your camera too as this layout is one of my favorites.
Bunkers with islands in them are common at Green Gables.  Shown here is the bunker guarding the left-hand side of the par-five 3rd hole.
Speaking of favorites and photo opportunities, three nearby modern courses to Green Gables come to mind and it is akin to naming favorite children to pick a best one.  The Les Furber-designed Glasgow Hills Resort & Golf Club provides some of the best views from its pinnacle of the island as you can enjoy miles of views including the St. Lawrence Seaway. Nearby is Eagles Glenn that is just as glamorous with its abundant mounding and rolling terrain.  Like Glasgow Hills, Eagles Glenn features glamorous bunkering and lots of ups and downs, but is also player-friendly. Completing this triumvirate is Andersons Creek Golf Course with some spectacular elevation changes.  Talk to any group of discriminating golfers and you may garner three different opinions as to which of the three are their favorite, but they will be unanimous in their praise of each.  In fact, if anyone were to venture any of the above three as their favorite on PEI, you would get no argument from me.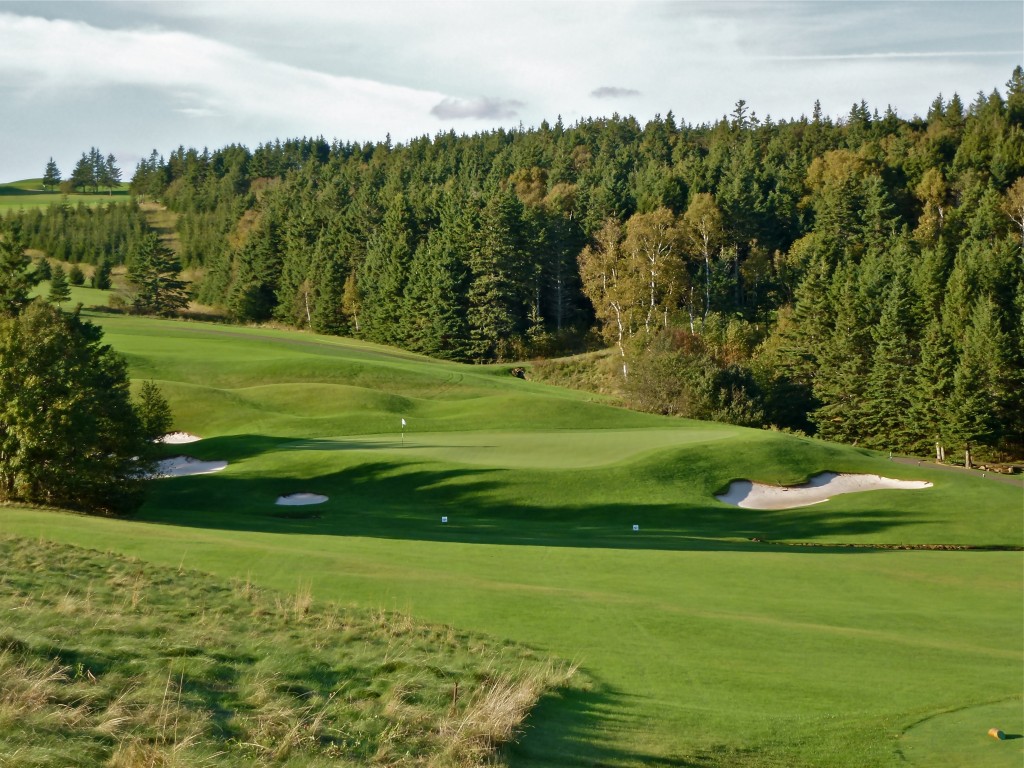 The par-three 13th at Glasgow Hills is but one of many gorgeous holes there.
The depth of golf continues and I found Stanhope Golf & Country Club a hidden gem.  It plays in a wide-open manicured meadow with clusters of pines adjacent to the water located on the north side of the island between Green Gables and Crowbush.  It offers a few holes where you just want to unload on your tee shots, but then draws you in with some more restricted targets.  Everyone will find the par-three 12th and adjacent par-four 16th over the water memorable holes.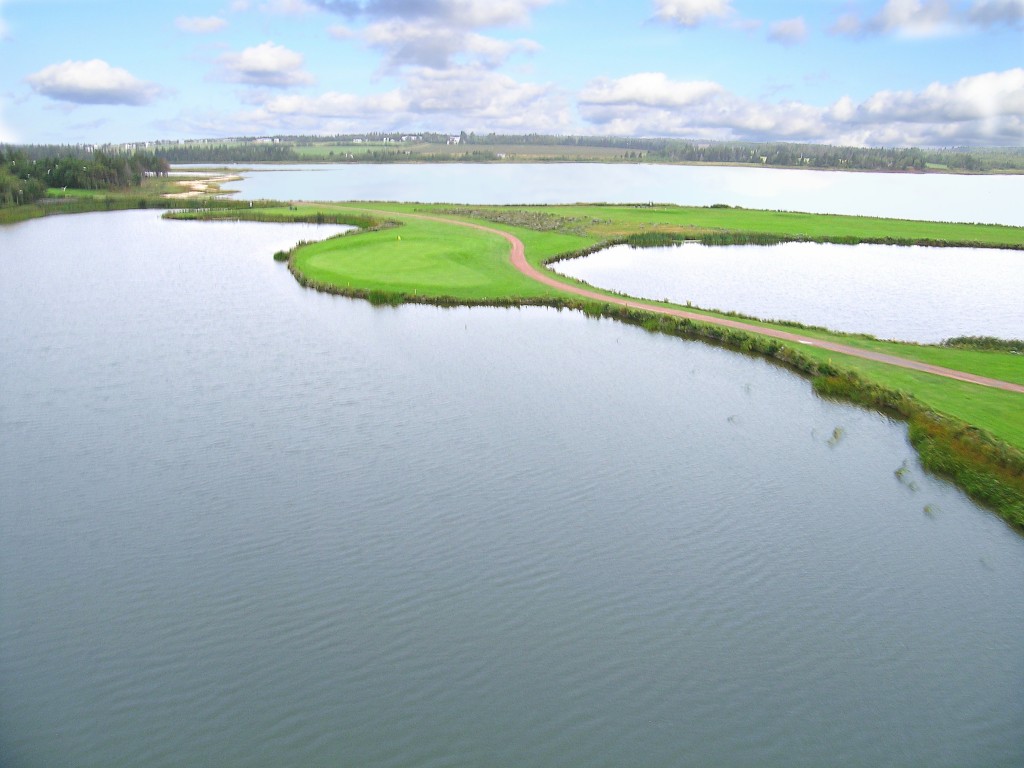 The par-three 12th hole is Stanhope is one of PEI's most exciting par-threes!  (The tee is positioned at the bottom of the picture.)
Another really solid course is Avondale Golf Course.  Situated inland on flat land, the routing through the woods, the bunkering, and several water hazards make for an engaging layout. And close to Charlottetown is Fox Meadow Golf & Country Club.  I spotted no less than seven different fox during my day there. Fox Meadow is straightforward and solid test with the trouble, mostly bunkering all set out plainly before you.  It is the only course that adjoins housing as it is one of the closest to Charlottetown, making it a perfect getaway location to play a morning round and then head to the airport.
The par-five 18th at Fox Meadow.
Not everyone will have the time or interest to play 18 holes and I discovered two engaging nine-hole layouts.  On the southeast end of the island, you will find a hilly attractive layout at Eagles View Golf Course.  It features one of the longest bridges I've encountered – 1000′ across a pond.  This is not an easy challenge by any means, but it is a scenic one.  Westward to the north central area is Red Sands. It is a fun, shorter attractive layout that features smooth fast greens on its hilly par-32 frame.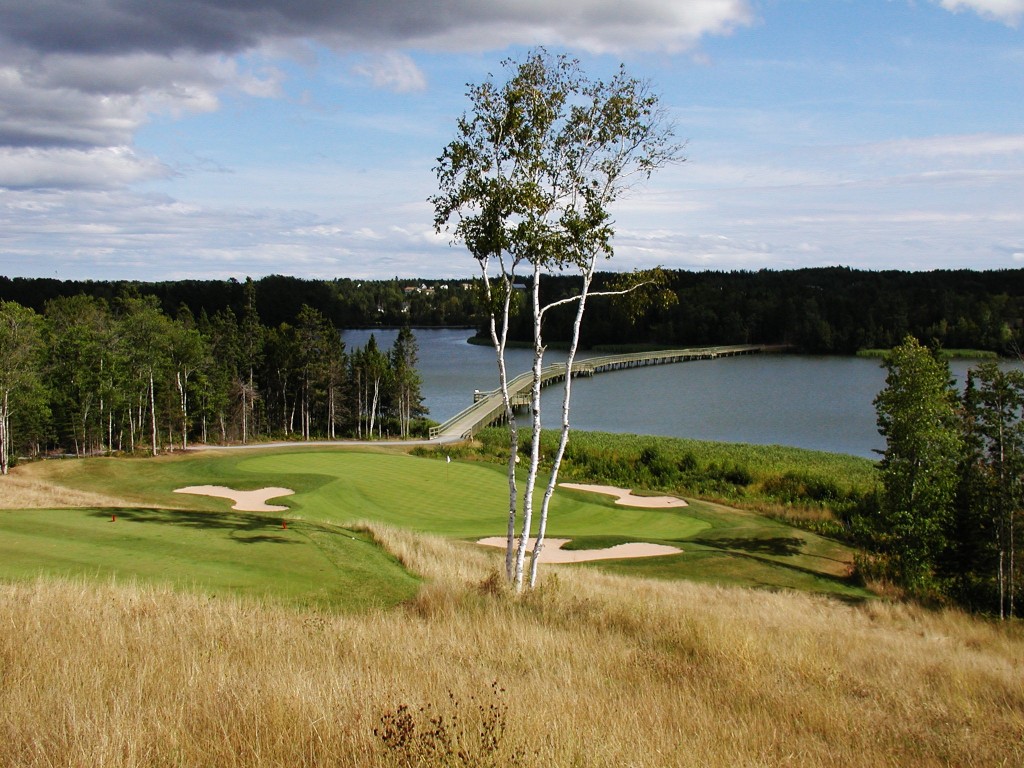 The gorgeous par-three 7th at Eagles View with the 1,000 foot bridge in the background.
And for something homier and less expensive, you may enjoy Countryview Golf Club and Glen Afton Golf Course both situated across the water a short distance southeast of Charlottetown.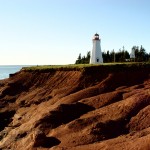 And make no mistake about it.  Much of the island is sparsely developed, making for pleasant views of ocean and rolling, green hillsides on most courses. Missing are the layouts in which you weave among homes.  Homes actually only border a one or two of the courses mentioned so it's virtually impossible to hit a ball onto anyone's backyard patio.  And interestingly, there are no deer on the island, but be sure to protect your belongings from the giant crows who could sweep in or the plentiful wild fox.  The fox have been known not only to steal golf balls, but also wallets, cell phones, and sandwiches from unattended golf carts.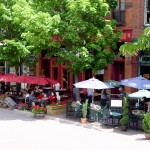 The other neat thing about golf in PEI is that most of the courses are within an easy forty-five minute drive from Charlottetown, the provincial capital and port city,  I would recommend it as your hub to stay and travel from.  When I arrived at PEI I was not furnished a set of directions to the golf courses.  This was a bit unsettling even for this seasoned traveler, but soon I discovered why.  A map with the major roads on it is all you need and you need not be an explorer to find each course, there are clearly marked road signs clearly showing you where they are.
Golf is far from the only attraction for Prince Edward Island.  The locale greets about 1.5 million visitors a year and the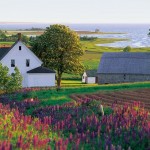 infrastructure and service are a pleasure to behold.  Prince Edward Island is a most interesting spot inhabited by the M Indians and later discovered by the Scots, Irish, English, and French. There is easily another story about all the interesting other things to experience during a visit to PEI beyond the golf.  PEI has gorgeous beaches with windswept dunes, and many opportunities for investigating nature – and never far away!  There are even the horse races that go into December and one will surely enjoy walking the streets of Charlottetown, and visiting the cultural, musical, nature, and historic attractions not mention the other recreational ones.
It is a well-known fact that golfers do not live by golf alone, they need fuel.  And what better place than PEI as in other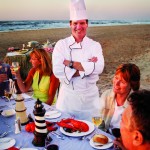 circles the Island is also known as a Culinary magnet.  Fresh island produce and so much fresh seafood attracts a host of cooking talent for a "perfect storm" that will whet your appetite at every turn.
So how do you go about visiting and golfing in Prince Edward Island?  The first step I recommend is that you contact www.golfpei.com.  They are a full-service organization that can seamlessly book not only your golf, but your hotel, rental car, air, restaurants, and other attractions as well as clue you in to the attractive golf packages.  Candidly, if you or they feel you can do better on your own, they will be quick to tell you.  Now that's the type of people I like to deal with.  The major point is that they are local people who know all the options and can make it happen for you.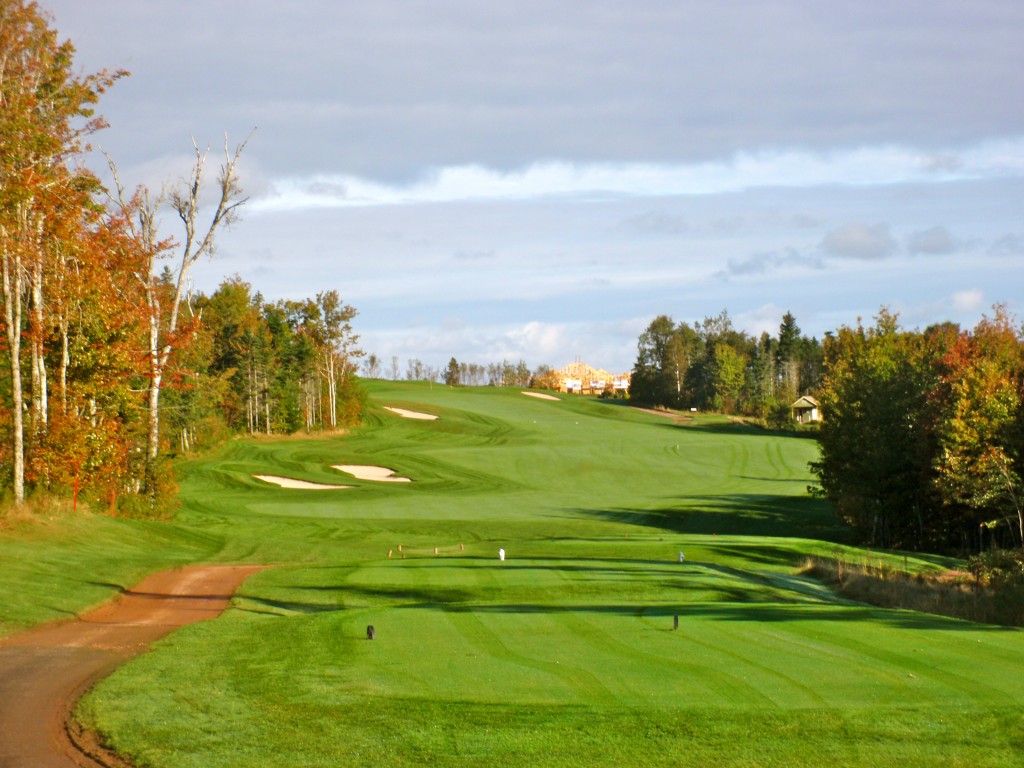 The long uphill par-five 14th at Andersons Creek is a stout test!
Can you begin to appreciate why I have not only I selected Prince Edward Island as my Best Secret Golf Destination in North America, but I have fallen in love with the place?  And if you think I am alone, the International Association of Golf Tour Operators in 2011 designated PEI as the World's Best Undiscovered Golf Destination.  So the secret is out, enjoying golf and more at PEI is a welcome gimmee!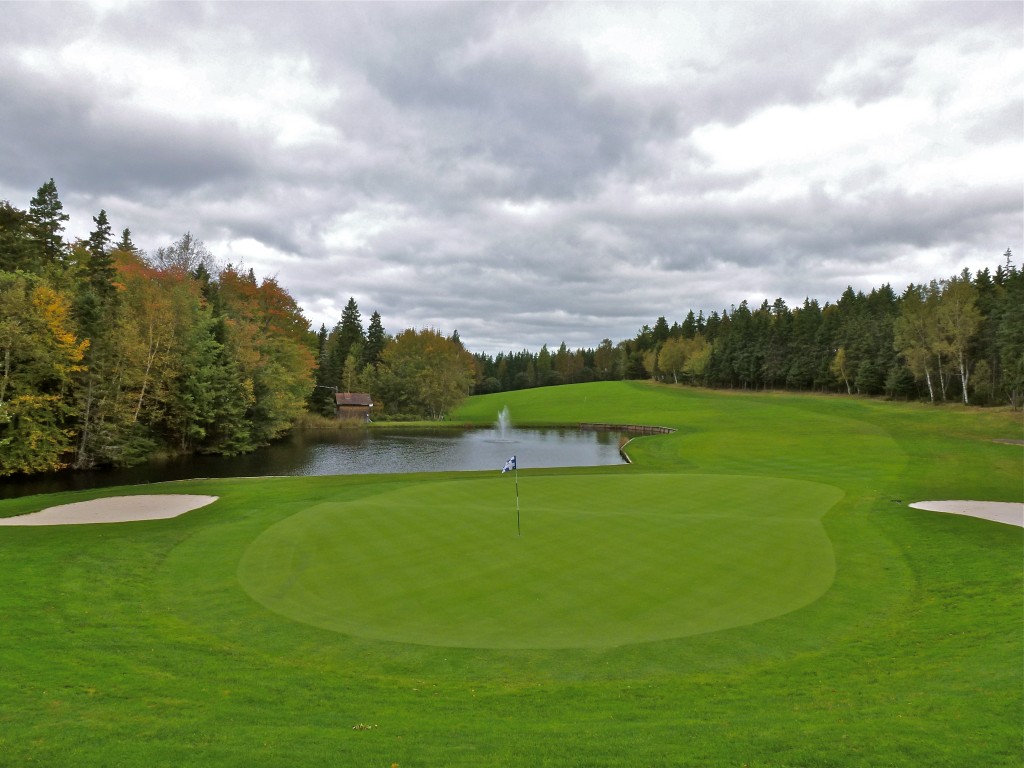 Looking back on the par-five 13th at Mill River.
The author Bob Fagan shown here on the 7th tee at The Links at Crowbush Cove has played nearly 2,600 golf courses and considers the ones at Prince Edward Island among his favorites.