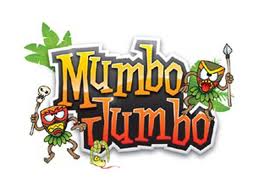 As both a golf consumer and a writer, I am increasingly tired of the often used and misused terms used to describe golf courses.  Here is some marketing mumbo jumbo, which is actually a polite term.  When you see such, it is a signal to ignore the message and discount the spokesperson as they really don't have a clue about what they are writing or speaking about.
A "Signature Course" or "Signature Hole" is a terrible offender.  Penned by Robert Trent Jones, Sr. to promote himself and his courses back in the 1960s, playing a "signature course" has also been used by the likes of Jack Nicklaus, Gary Player, and a few other near famous personalities to signify something special and broadcast their name into the golfing public's consciousness.
While players Nicklaus, Ben Crenshaw, Jerry Pate, Tom Weiskopf, or Mark McCumber are competent designers, most of the others so-called player "names"  are little more than window dressing that simply add building costs to the course and a higher green fee or membership cost to you.  Typically, the moniker "Signature" signifies that the celebrity spent a bit more for a couple of site visits and committed to more photo opportunities and likely a cocktail party to smooze with the locals.   In reality, the professional architects, on-site builders, and shapers had far more to do with the success of the golf course, itself, than any "star."
I want to puke when I hear someone elaborate about the "Signature Hole."  The term usually denotes a photogenic hole or some reason that their course should be noteworthy or special.  Most golf course architects are quietly offended by the use of the term.  Do you think that they spent more time on their "Signature Hole" and less on the others?  It is a term I avoid at all costs.  Besides, the great golf courses that only have one remarkable hole and lack ebb and flow along with variety, typically disappoint.
When you hear that a golf course is a "PGA Course," "PGA-Rated" or has PGA Greens, you can be absolutely certain that the writer has no clue of or familiarity with golf.  First, the PGA of America is an association of men and women and NOT COURSES, and has nothing to do with rating courses or constructing or specifying construction standards.  While the PGA does own a few courses in Florida and has licensing agreements with a one or two more other properties, there are more than 17,000 more courses in America.  None have any relationship with the PGA except for the disjointed connection that roughly half of them have a PGA on their staff.
There are probably about seven-dozen or so courses that host the PGA TOUR or Champions Tour, but that is yet another confusing matter as the PGA TOUR is a separate organization from the PGA of America – different staffs and different headquarters.  (Even many sportscasters don't have clue of the difference when they paint everyone with the term "PGA.")   That said, when someone indicates that the course was built to hold a PGA TOUR event, hold on to your wallet and stifle your yawn, because there are precious few locales, dates, or capable funding sponsors in which can be accommodated on their schedule.  Again this is marketing mumbo jumbo you should dismiss and you can bet that in your lifetime the PGA TOUR will not visit there.
An "environmentally friendly or sensitive course" is another widely bantered term nowadays.  The truth is that essentially every new course built now or in recent years has to be environmentally sensitive to be approved and built.  When a developer or golf course architect or their promoters praises the virtues of their "environmentally sensitive" layout that is nothing sensitive; no one has a choice.
If you are going to be sensitive to anything, see if the course brags about being sustainable.  There are hundreds of golf courses in America that cost a king's ransom to maintain and are not sustainable.  Look for many of them to go bankrupt or close in the next 20-30 years.  Hopefully you have not predicated a real estate purchase associated with one of them.
One term that I have been occasionally guilty of using is "tough, but fair."  Usually this means long and straightforward with all the trouble or challenges in plain view.  If I or someone else uses that term without more description, either we haven't done our job or cannot think of anything else to describe the course or hole.  Translate "tough, but fair" to mean "boring with little character."
"Links" and "linksland" are more improperly used terms.  I believe that it is nothing short of sacrilegious that the Pebble Beach Company with their supposedly extensive background in golf would call their feature course, "Pebble Beach Golf Links."  That is no links course in any way, shape, or form.  It seems that they are "dummying down" the term to include any course in which one can see an ocean or sea as a links.  Not so.
It can be permissible to describe layouts as having links-like characteristics.  Translate that to mean the property has manufactured low-lying mounding and features few or no trees to speak of.  That is not to mean that these courses are boring, but it is a stretch to identify more than a handful of completely genuine links courses in America, with some being in the mid-west where there was once an inland sea and left sand dunes deposits.
There are yet some other terms I would describe as "marketing mumbo jumbo," but these are the biggest culprits in my opinion.  Hopefully this will help you be more discerning and signal you when to tune out someone addressing golf courses that essentially has no idea of what they are discussing.  With every course hyping itself, you will find yourself apt to be less disappointed.