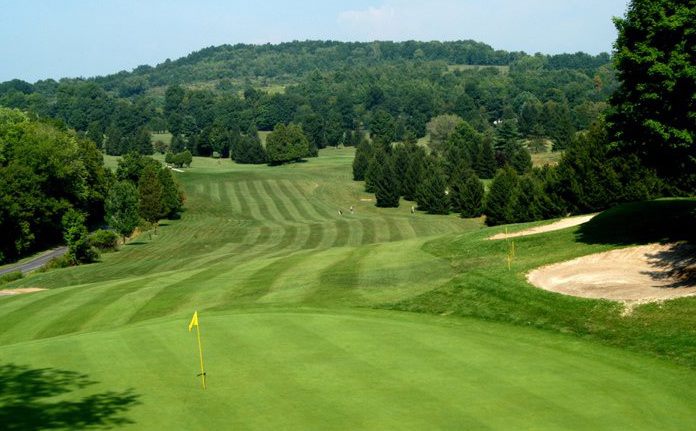 The 9th hole is a par-five with two alternate greens that climbs back up to the clubhouse area.  This was formerly the 18th hole when the course opened and the nines were reversed. Interestingly the trees on this nine were planted at a later date, but have matured nicely.
The panoramic views of the golf course once you arrive at the Green Lakes State Park Golf Course Club clubhouse are enough to get your heart racing with anticipation. The outgoing nine sits out below you as the terrain tumbles down and eventually climbs back to the clubhouse, but that's not all that fits with the facility.
This rolling course epitomizes what golf needs more of – playable, gorgeous, interesting, and yet affordable golf. Green Lakes really fits the bill and was one of Robert Trent Jones Sr.'s early designs in 1936 –  his fourth in fact. In fact, in lieu of payment for his services, he was given a ten-year lease for $1 a year. Anyway, this layout provides a really entertaining test of golf, but not the overly long, difficult tests usually associated with him. The distance is a docile 6,212 yards that plays just a bit longer because of a fair number of uphill approach shots.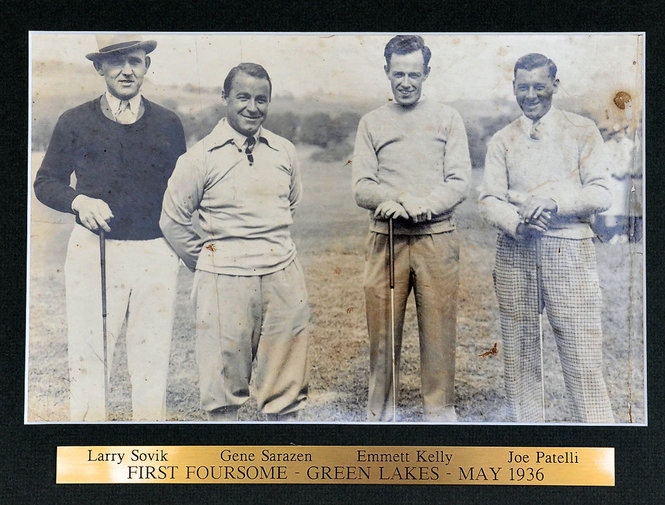 Robert Trent Jones Sr. got Gene Sarazen to come for an opening day exhibition with the course's first professional Emmett Kelly and two others. One thousand people followed them which was remarkable considering the difficult economic times. Jones would later return for the 50th anniversary. Sarazen shot 73 and team with amateur Larry Sovik (74) to defeat the team of host professional Emmett Kelly (74) and his assistant professional Joe Patelli (75) two-up.
Though a heavily wooded layout, the avenues between the mature trees are quite generous and there are no forced carries. Neither are there many flat lies. Jones placed a number of large bunkers, but none of them are deep or have steep lips. Once on the greens, there are plenty of interesting slopes, but nothing over the top. In short, there are more birdies to be had here than you might typically encounter on a Trent Jones Sr. course, but plenty of bogeys as well.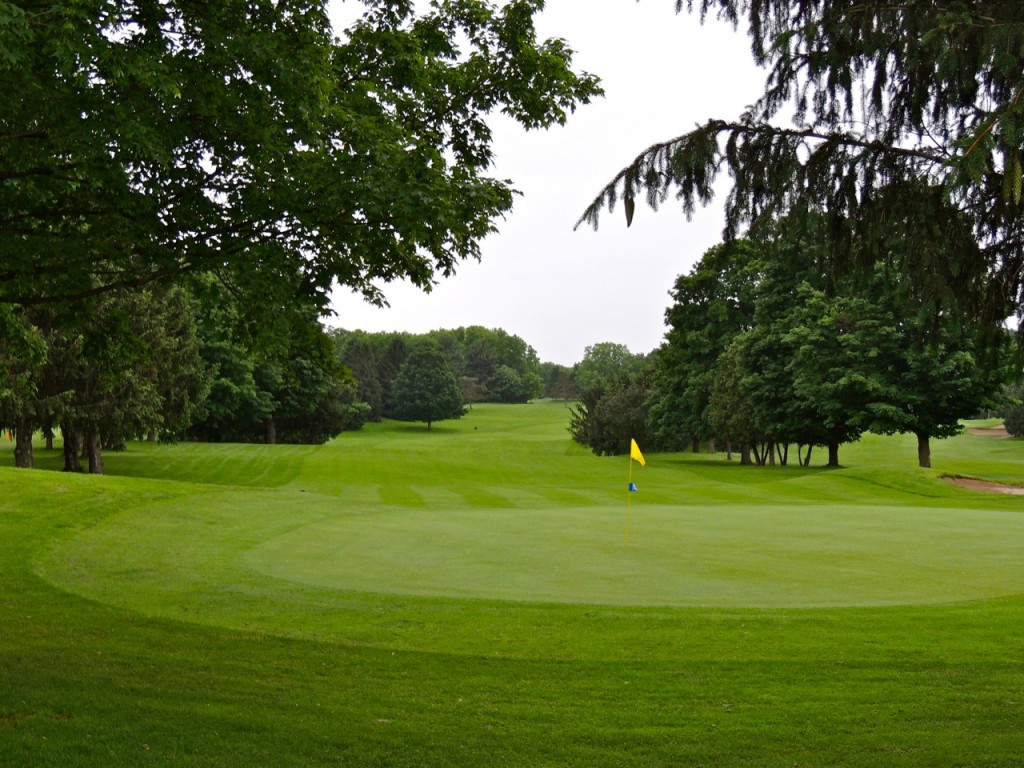 Looking back down the par-five 7th hole, it is interesting to note that these trees were planted well after the golf course was built.
I played the course in unusually wet weather so it played longer and the putting surfaces were slower with less break; nonetheless it was fun. The conditioning was 'average good" and my only critique would be that the fairway mowing patterns revealed no imagination as the edges were cut as straight at the New York Thruway. The other discovery I made is that with very few alterations, this early Robert Trent Jones Sr. design has held up remarkably well over its many years.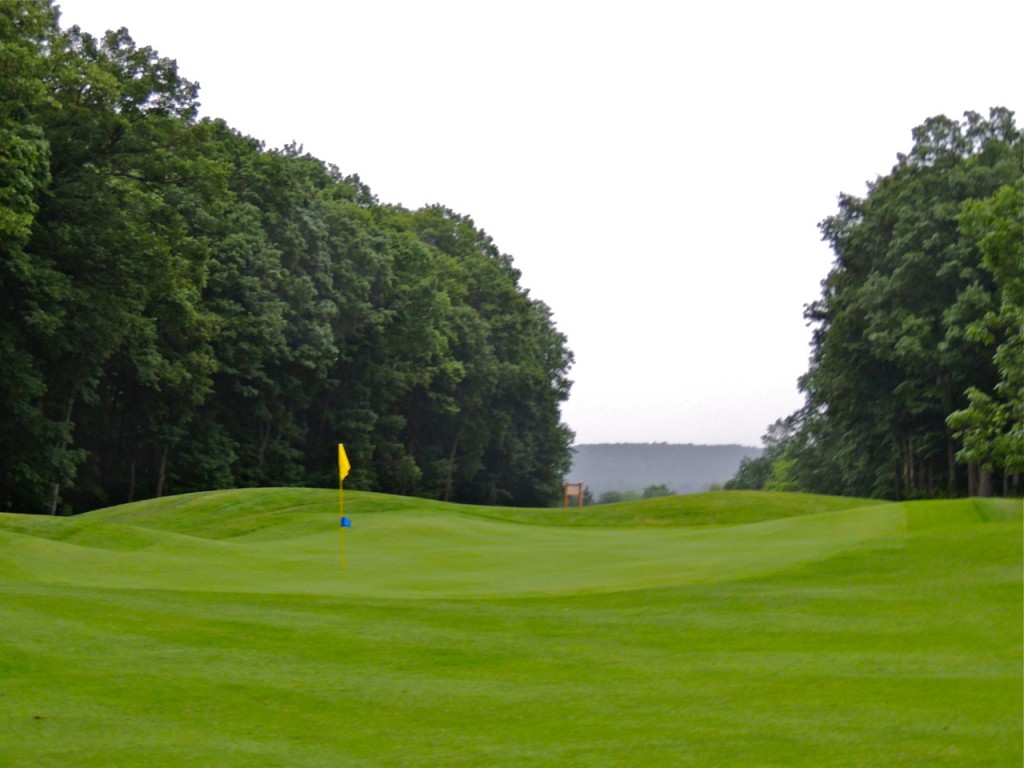 The approach to the bunkerless par-four 17th reveals a smaller green with lots of movement to it.
Perhaps one might want more, but for the price to play Green Lakes, this is yet another of the exciting values in the Finger Lake Region. It is a wonderfully pleasant layout, very affordable with nothing but solid golf holes, scenic and interestingly playable regardless of your ability -a "par-fect fit." Isn't this what golf needs more of?