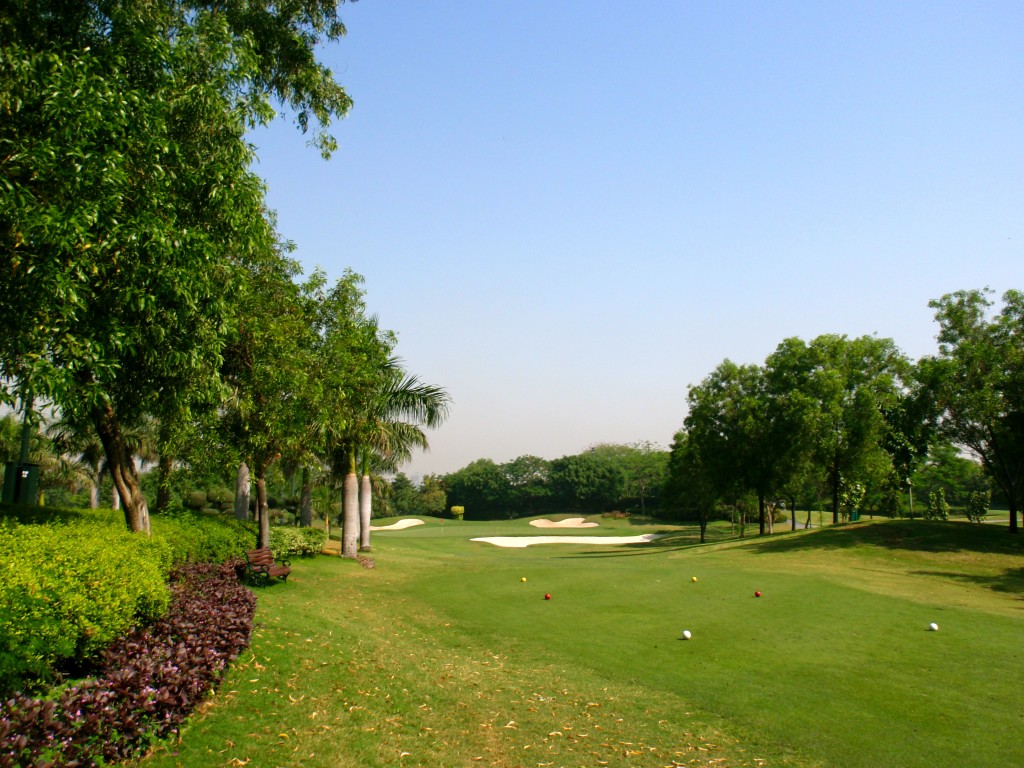 The par-three third is one of many attractive holes at DFL.
The DFL Golf Resort for me is the creme of the crop when it comes to golf in Delhi and it probably compares favorably with any course in India.  Built from a rugged featureless site, the Arnold Palmer Design organization fashioned a tropical oasis that is not only quite photogenic, but a complete test of golf as well.  The trees that now guard the narrow fairways have matured nicely giving no hint that the course was only opened in 2000 as part of a massive high-rise residential complex that surrounds the property.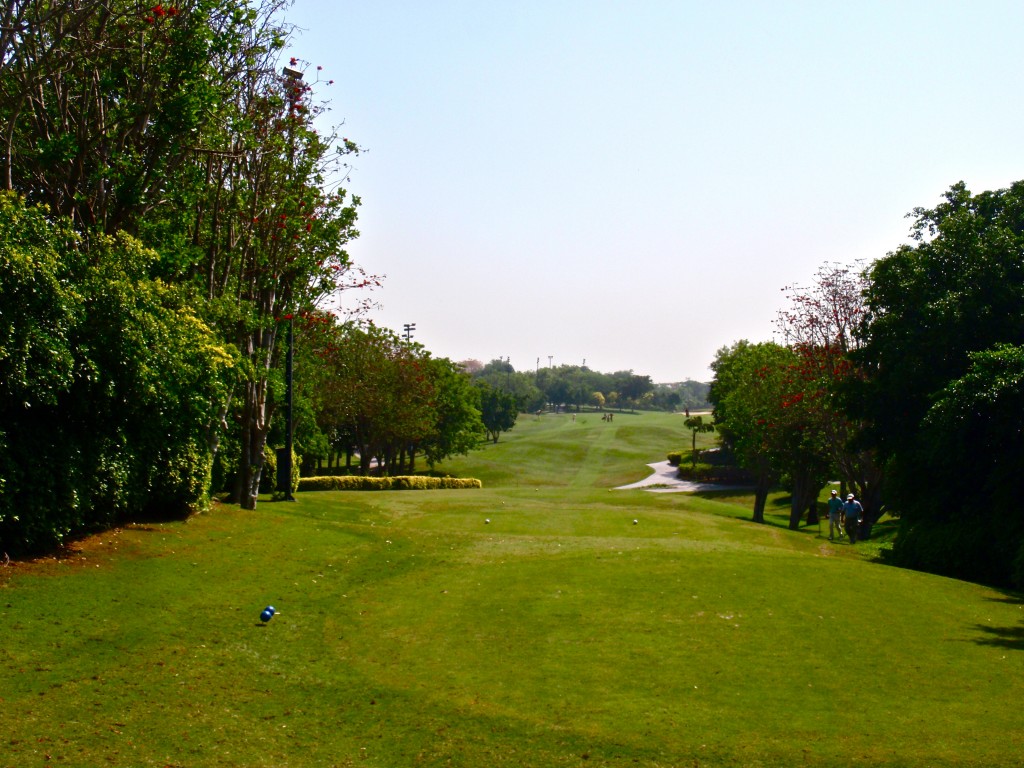 DFL requires an accurate driving game as evidenced by the par-five 6th hole.
This exquisitely manicured layout features lots of water that can comes into play often and is punctuated by many large bright white bunkers.  The green sites are not overly difficult provided you keep the ball below the hole and there are enough elevation changes to make the layout quite interesting.  Perhaps the best compliment I could pay DFL is that I feel that it has no weak holes and the par-fives offer the best chance for scoring.  The set of par-fours are particularly good and feature some short drive-and-pitch varieties along with some stout long tight ones.  If you tend to spray the ball, the course will become intimidating though otherwise it is an eminently playable test.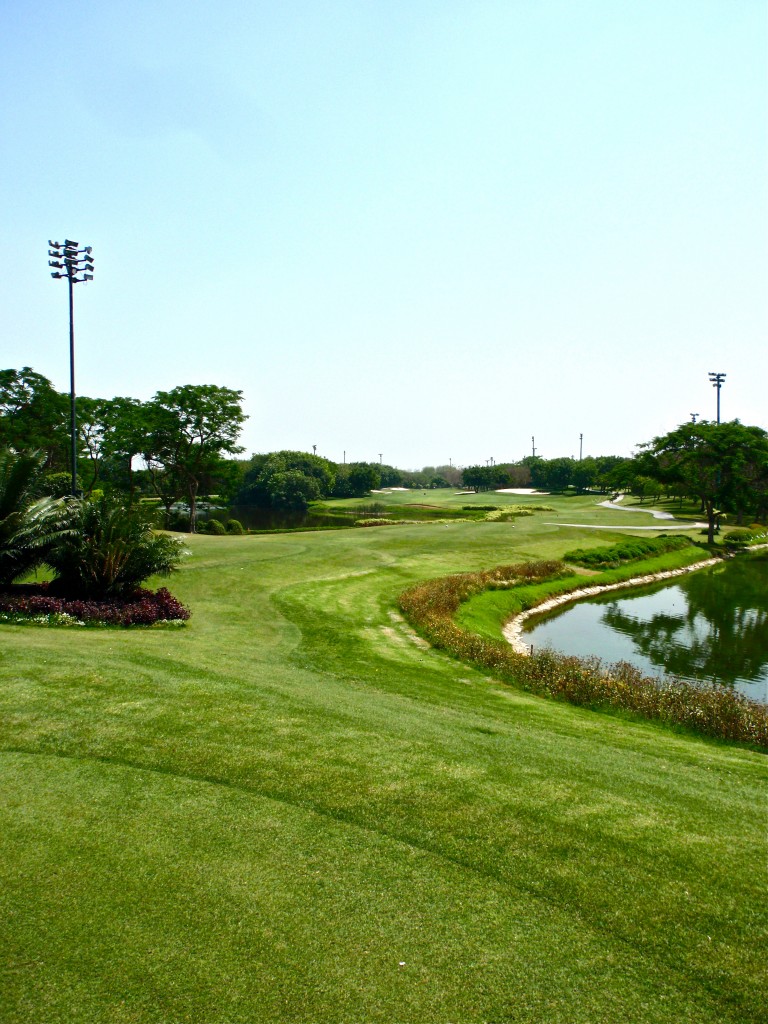 The gorgeous tenth hole tee shot.
If you play just one golf course in Delhi, it has got to be DFL.  The facility is first-class and boasts a magnificent practice area and learning facility.  The layout has successfully hosted professional tour events and when they let the Bermuda rough grow and firm up the course, it is of championship caliber.  And if that wasn't enough, the course is lighted so it can be comfortably played at night!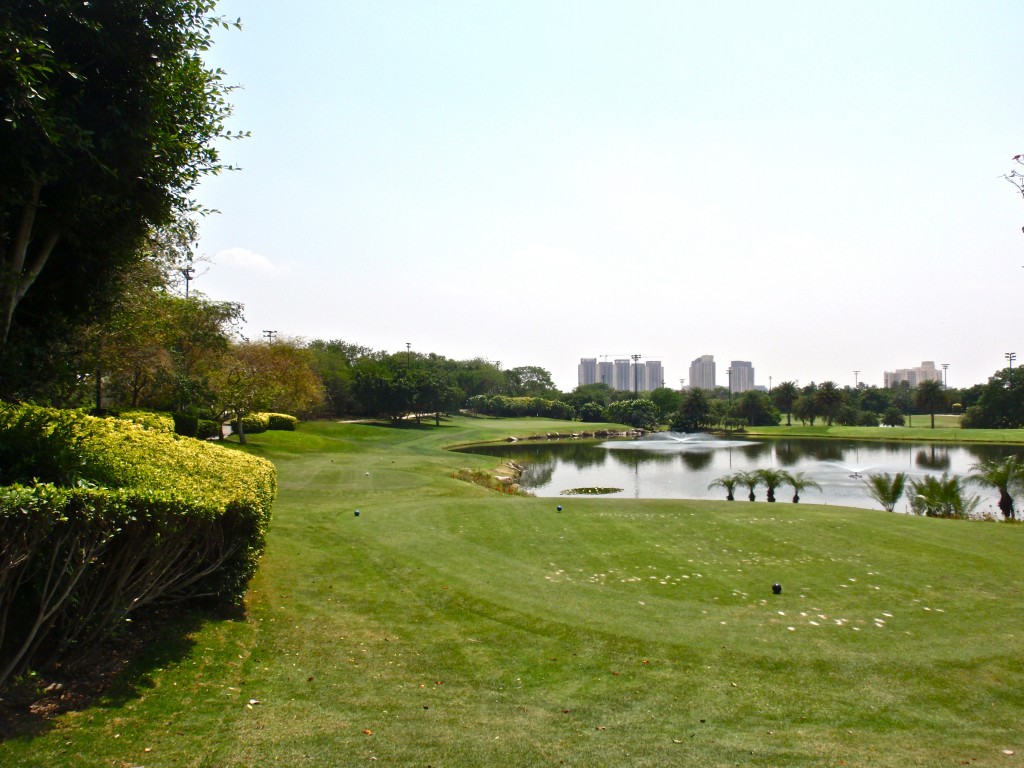 The par-three 16th is part of a spectacular finish at DFL.
Fagan Rating:  A-. DFL certainly has to be one of the best inland courses in India and perhaps beyond – especially located in a densely populated urban area.  I certainly consider it a personal favorite of mine.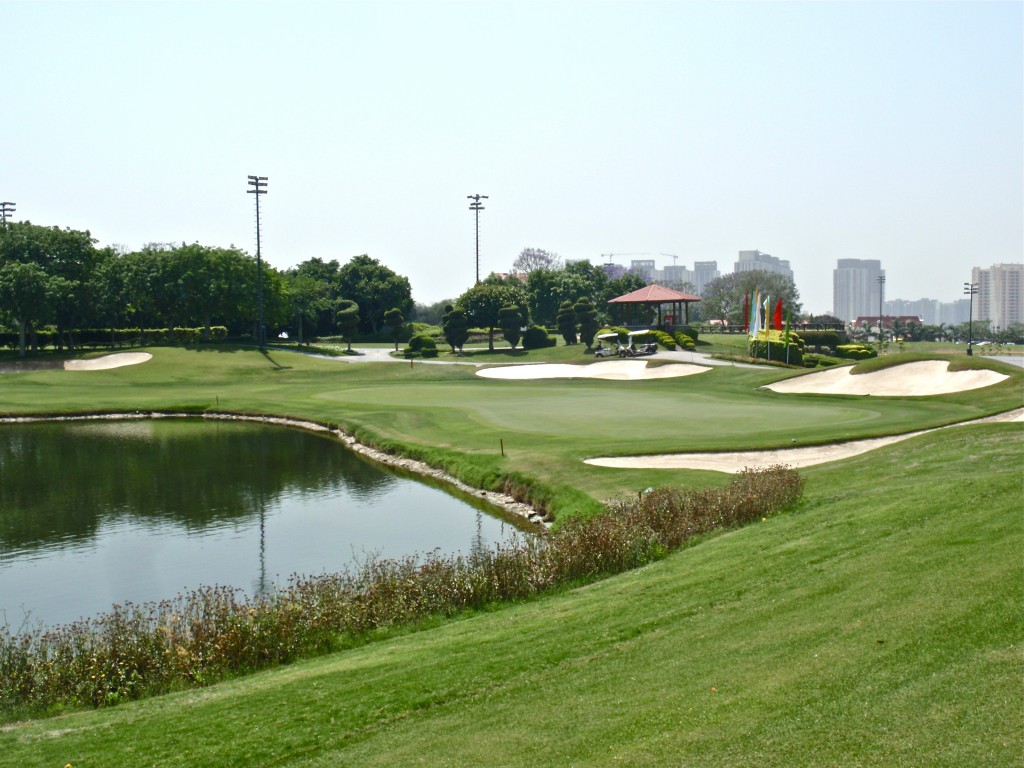 Golfers must carry the pond to the left as they approach the par-five finishing hole.  Note the light standard poles in the background for the lights to play at night.