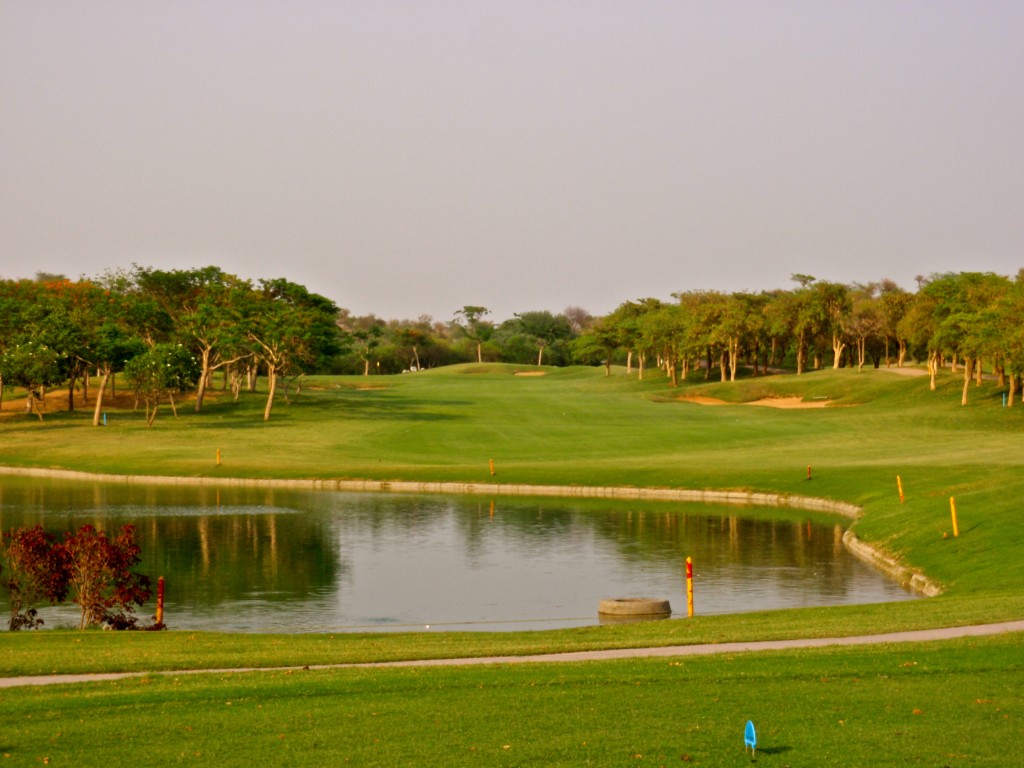 Nicklaus provides many attractive tee-shot vistas such as the par-four uphill seventh on the Ridge Course Nine.
The Classic Golf Resort is a 27-hole affair and the first Jack Nicklaus Signature golf course in South Asia.  Located about 75 minutes from downtown Delhi, its Ridge and Valley Courses combine for the usual 18-hole combination measuring more than 7,100 yards while the shorter Canyon Course (3,135 from the tips) makes for a great warm-up test or course for beginners.
At the Classic Golf Resort you will find the Nicklaus stylized bunkering with surrounds that alternatively reminded me of the high desert in New Mexico or the wooded hills of Northern California.  Here, more than any of the other courses, Nicklaus provides forgiving landing areas, but ups the ante with his greenside bunkering and several shallow greens.  This is definitely a resort-style design as opposed to his championship one, but the aesthetics are just as good.   There is a bit of water, but it really doesn't come into play much.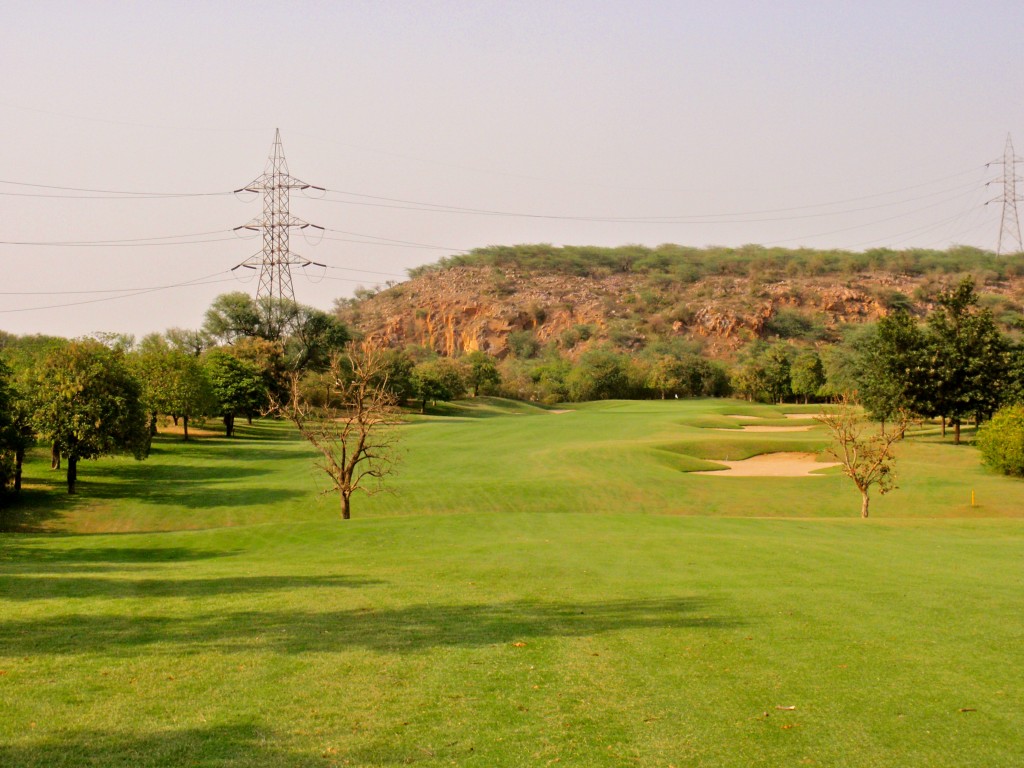 The rock formations and hills in the background are reportedly some of the oldest on Earth!  Pictured is the tantalizing 562-yard third hole on the Ridge Course Nine.
Fagan Rating:  B. If playability and aesthetics are what you are looking for, The Classic Golf Resort should score high for you.  This is a fundamentally solid Nicklaus production with the conditioning and challenge that discriminating golf traveler should enjoy.
P.S.  While visiting The Classic Golf Resort, you may want to consider staying at the unique tent accommodations called "The Golf Sanctuary."  This is luxury in the wilderness!

Unique to Golf living – "The Golf Sanctuary" stands on the periphery of the valley course and offers fourteen well-appointed luxury tents, furnished with all the requisite facilities for comfortable living; yet giving you the experience and thrill of living in the wilderness. The tents open out to a central pavilion.  A spacious dining tent greets you with a hearty breakfast every morning while bonfire and a barbeque dinner, make evenings a truly memorable experience.
Set in scenic splendor, the Golf Sanctuary commands an unfettered view of the lush greens, interspersed by pristine lakes and shimmering bunkers – one of golf's more unique experiences!