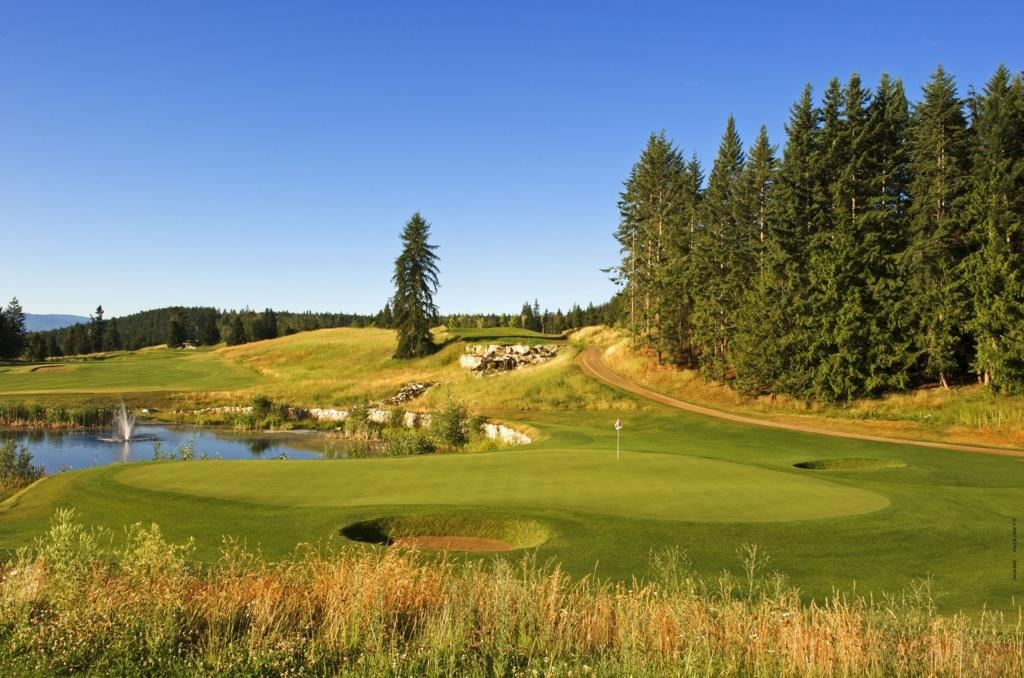 Looking back on the much photographed par-three 3rd at Canoe Creek.
Canoe Creek is a wonderfully engaging course I discovered in the beautiful Salmon Arm area north of Kelowna, British Columbia.  It is the first solo design work of Canadian professional golfer Dave Barr and it is situated in open rolling meadows laced by strands of trees in a most pristine environment and traversed by namesake Canoe Creek.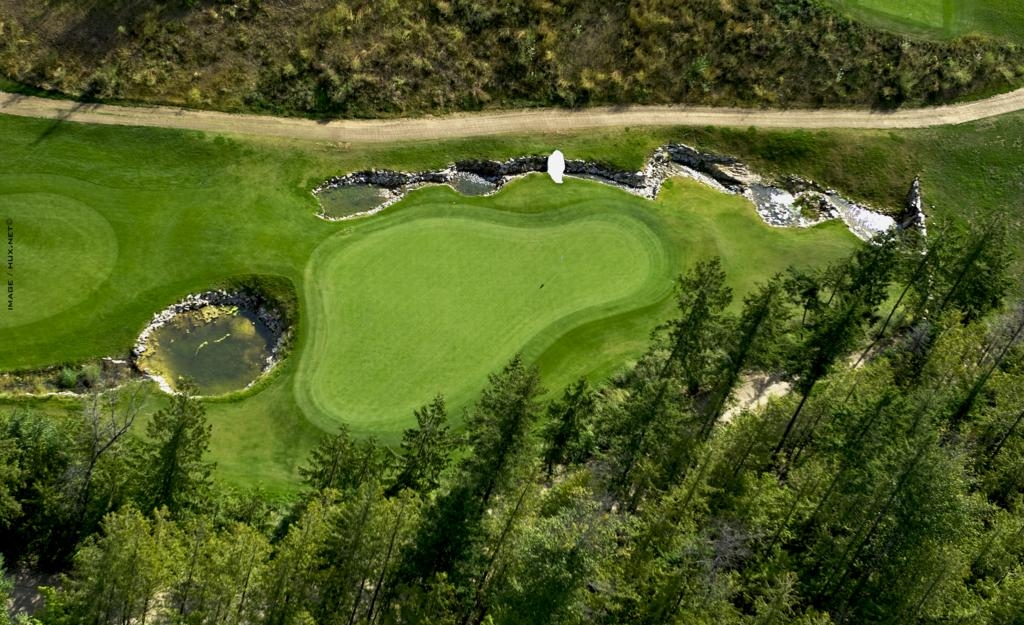 An aerial view of the elevated 1oth green – one of the toughest shorter par-fours you will encounter!
Canoe Creek starts out with an extremely robust bunkerless down-and-up 442-yard par-four opener.  Don't let the lack of bunkers on this hole fool you.  Your approach shot will likely be from an uneven lie to a sliver of green that falls off sharply on both sides – a very easy hole to bogey.  After playing the par-five second, I was actually not very impressed.  There seemed to be artificial mounding all over and the hole seemed out of place with the terrain.  My disappointment, however, was short-lived as I waited on the tee box of the 170-yard drop-shot par-three over a pond.  This is a gorgeous little hole and a much photographed one at that.  From that point on, the course very naturally seemed to unfold over the property in a more minimalist manner – different and better than that second hole.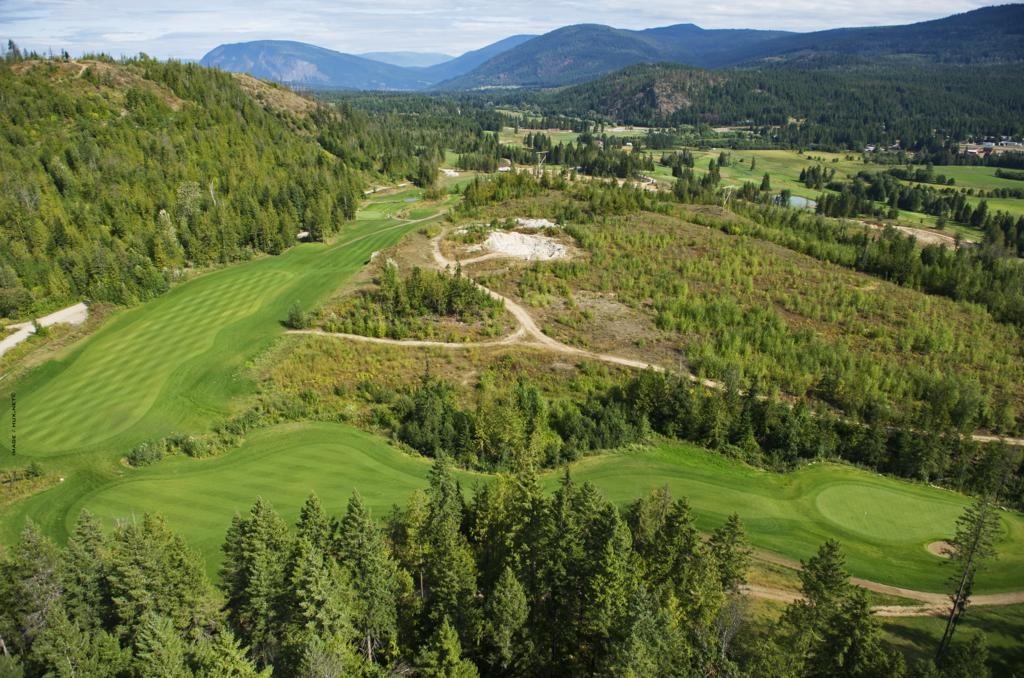 The par-five 11th occupies the rugged perimeter of the course and can be fairly easily reached provided your drive hugs the left side of the fairway.
Barr designed the course to convey a links-like feel as you will encounter grass-faced pot-bunkers lined by native grasses.  The front nine continues more in the open field while the back nine tackles more rugged, wooded landscape bordering the edge of the course at the foot of Mount Ida, particularly on the stretch from ten through thirteen.  The greens tend to be on the large side with enough movement to be a challenge.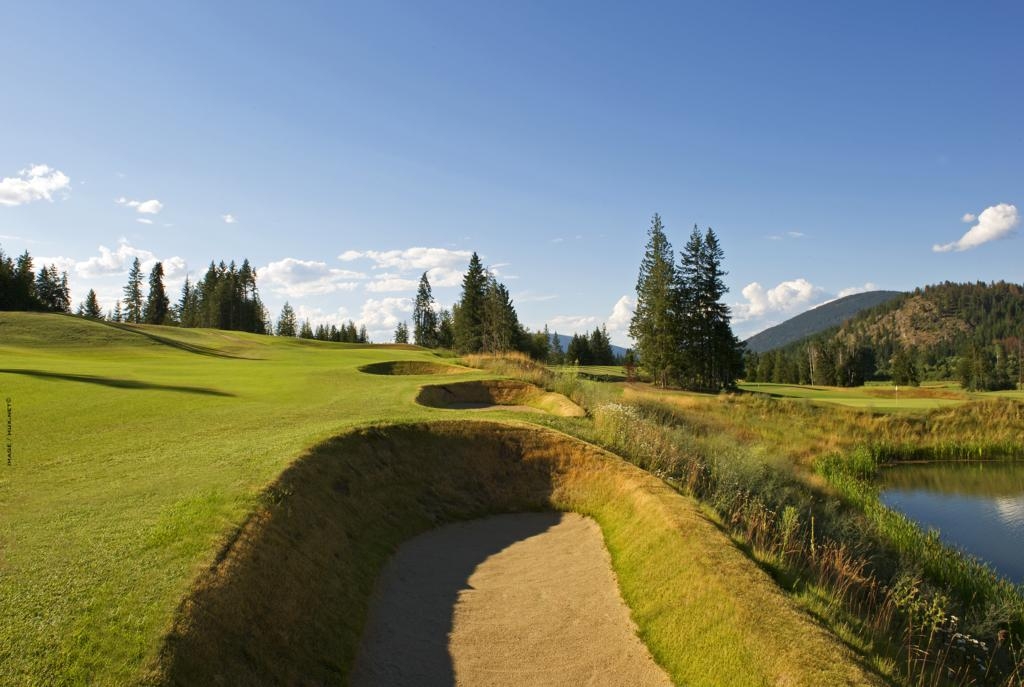 Avoid Dave Barr's fairway pot bunkers on the finishing hole!
Over 7,000 yards from the tips provides a good bone structure and there are many memorable holes.  I particularly enjoyed the 431-yard 8th and the 377-yard uphill tenth is one of the best, most demanding short two-shotters I have played in a long time.   The dogleg left 532-yard 11th is actually very reachable for medium-long hitters who hug the left side of the fairway and then venture out over the wilds on their second shot.  The layout is eminently playable and walkable, and the conditioning is very good – the greens are fairly fast and true.
Canoe Creek is one of those busy, popular courses with great hospitality and as I progressed during the round, my enjoyment just tended to build.  It is a golf course I could enjoy playing regularly and would definitely want to return to play.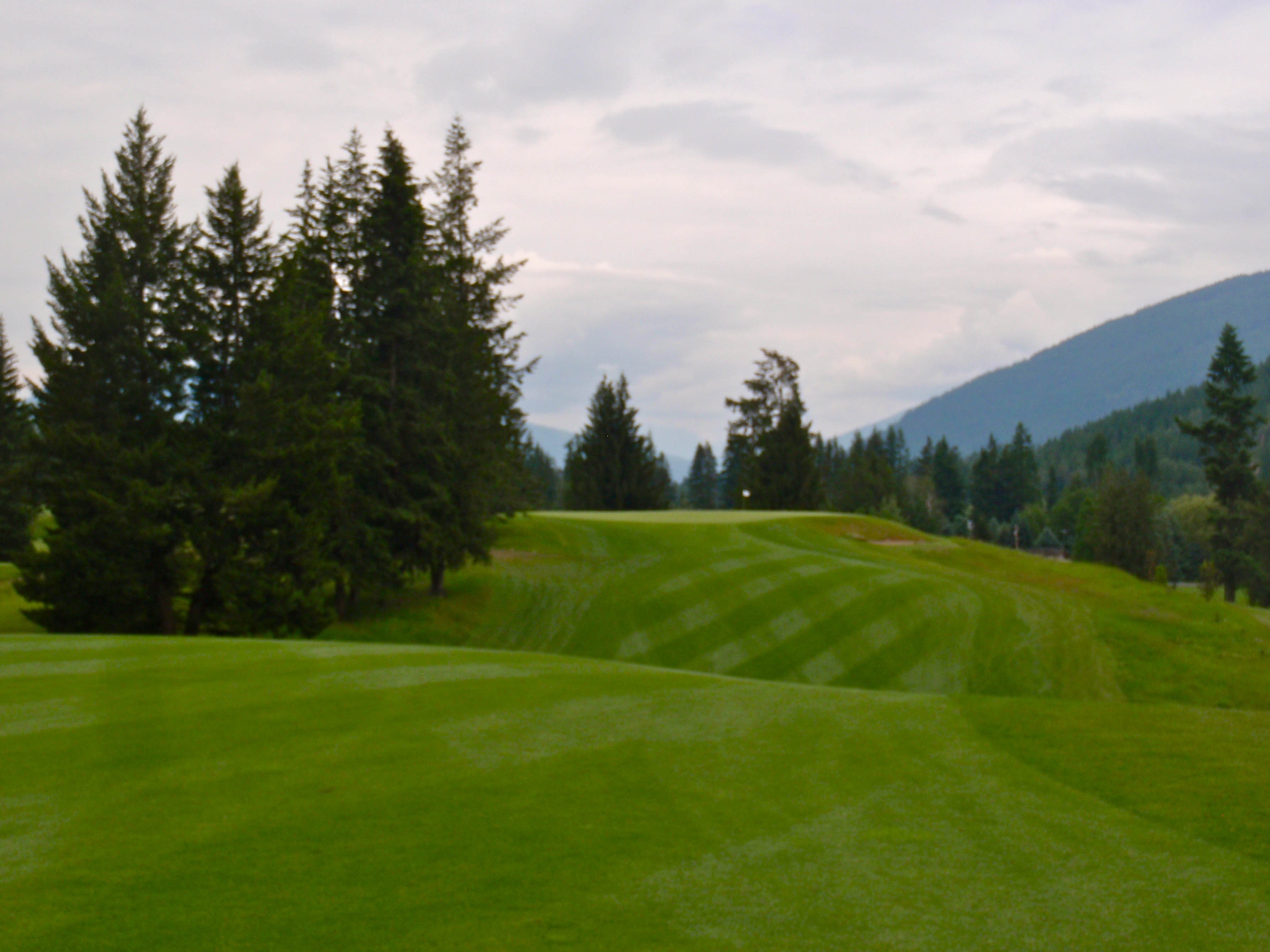 The strong par-four 8th is one of my favorites at Canoe Creek!
Fagan Rating:  B. Canoe Creek is really a good golf course and a fun experience – well above average, and far from ostentatious.  It is located only a minute or two from Salmon Arm Golf Club and would make a great 36-holes to enjoy when in the area.  I highly recommend Canoe Creek for fun golf and friendly hospitality!
Below:  much of Canoe Creek occupies an open meadow area.