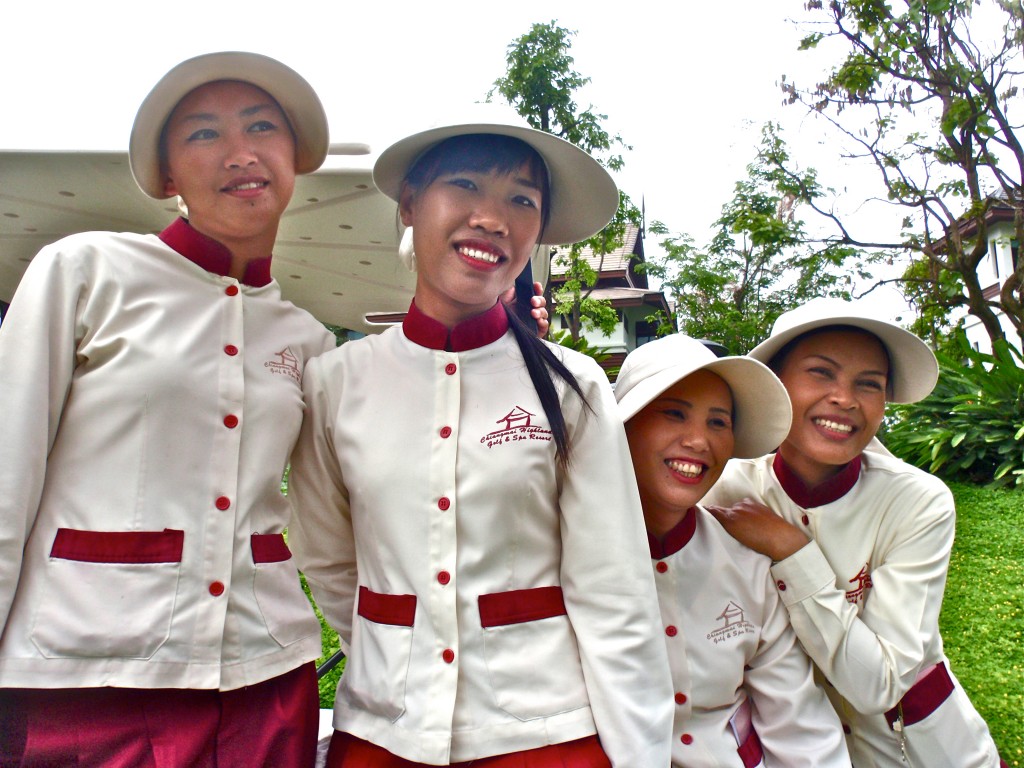 (Photo by Robert S. Fagan)
There seem like hundreds of places to travel to play golf. There are many remarkable cultures and fine golf courses to explore, but Thailand prides itself on a "secret weapon" – the Thai people and especially its golf course caddies.
According to the largest dedicated inbound golf tourism operator in the region, Mark Siegel, whose company, Golfasian, will this year bring more than 6,000 international golf tourists to Southeast Asia says, "You can probably find countries with better golf courses, maybe with better value, nicer weather and better infrastructure, but nowhere else matches the genuine friendliness of the Thai people."
Siegel continues: "In Thailand, everyone is treated as a guest. They are considered part of the family as soon as they arrive. The people do it because they are happy, not because it's good business. Kids in Thailand are taught to be nice." Observing the Thai people, the culture of kindness is not only for tourists, but it is extended to each other. Siegel notes that visiting golfers experience genuine Thai friendship in many ways, but especially with caddies, who really have fun and are extremely helpful and knowledgeable about golf.
Interestingly at all golf courses in Thailand, caddies are required and all the caddies are women. They know the game, the rules and etiquette, and can usually club you within just a few swings. By nature, they are quiet and demure, but it usually doesn't take very long for their personalities to come through. Suffice it to say that they will make each of your rounds more memorable.
 These Thai caddies like their jobs. It's not an act. They are Thai golf's secret weapon.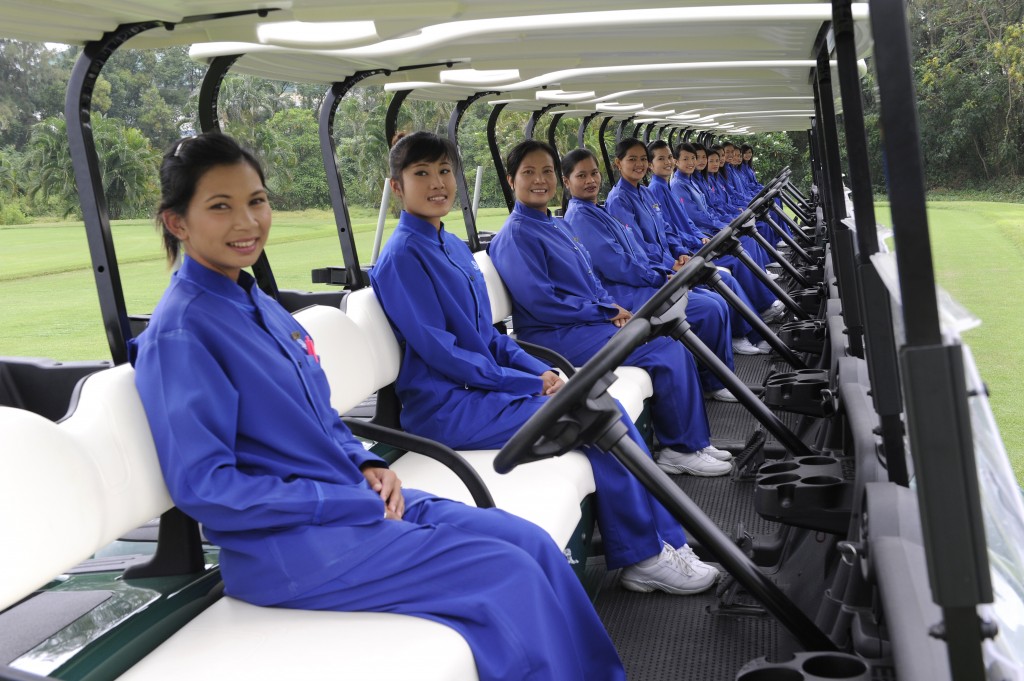 The statistics bear out his claim. This year, Siegel reports that 600,000 golf tourists are expected to visit Thailand, an increase of more than 15 percent over 2011, making the kingdom the world's third most popular golf destination after Spain and the United States. This small but important and growing tourism sector is now worth $2 billion USD a year in ground arrangements alone. Despite efforts by other regional destinations, including Malaysia, China and Vietnam to capitalize on Thailand's popularity as a golf destination, none have come close.
And while Europe and Australia have been major feeder markets for inbound Thai golf tourism for the past decade, more visiting foreign golfers already come from regional Asia – especially Japan, Korea, Taiwan, Hong Kong and Singapore – than other markets combined.
Everyone who comes to Thailand to play golf is a winner.
For more information, check out www.golfasian.com and www.tourismthailand.org.
Many quality golf experiences await you in Thailand such as the Siam Country Club Plantation Course. (Photo by Robert S. Fagan)