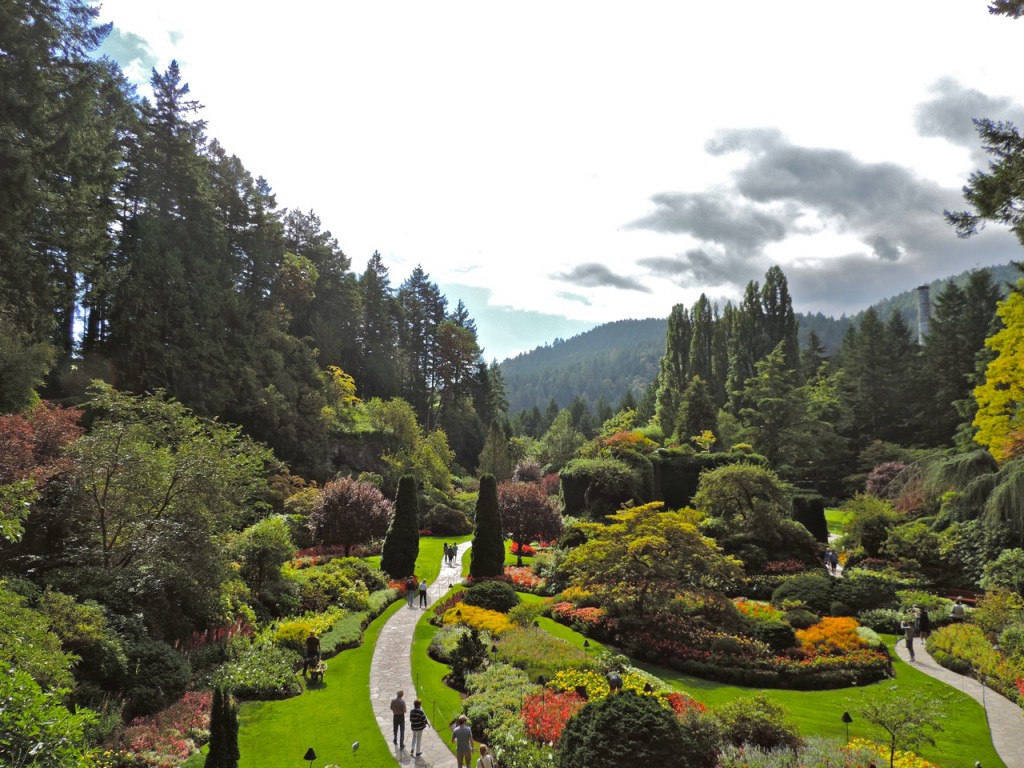 Here is a partial glimpse of the Sunken Gardens section of Butchart Gardens that was formerly an exhausted limestone quarry. (Photo by Robert S. Fagan)
On a scale of 1-10, my interest in gardens and horticulture is somewhere around a 3 or 4 at best. When you combine that with a golf trip and some free time, you might think that the last thing I would be doing is spending a few hours in someone's private garden. Wrong!
Each year over a million bedding plants in some 900 varieties give you uninterrupted bloom from March through October. This spot will dazzle even the those who might otherwise rather be doing other things!
Before I left for a dozen golf course-trip golf adventure to explore the sport on Vancouver Island, everyone who had visited Victoria indicated that I must visit Butchart Gardens. Now you are going to get the same refrain from me. YOU MUST VISIT BUTCHART GARDENS.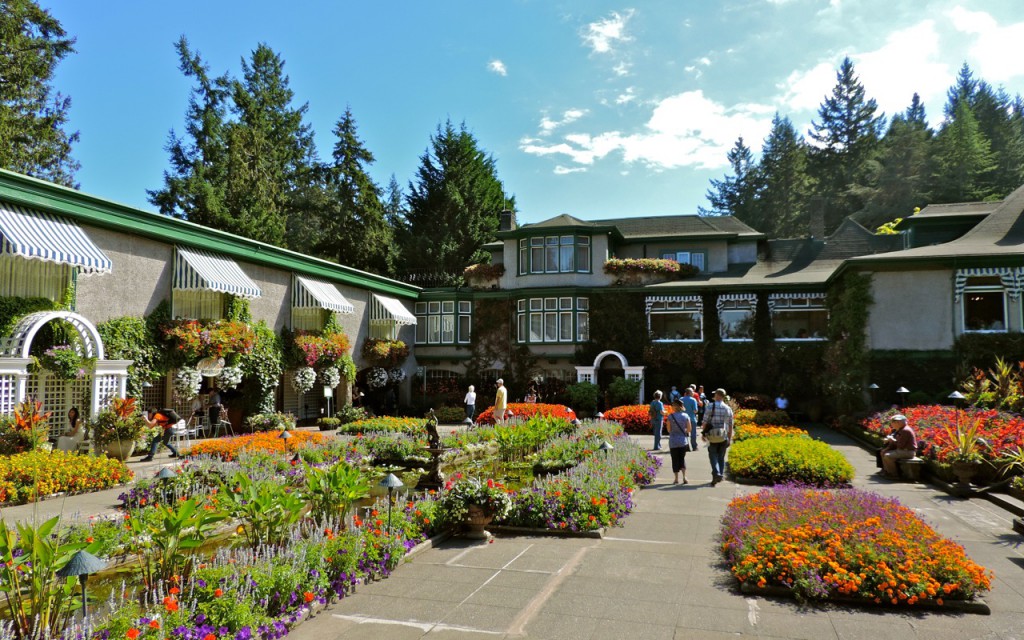 (Photo by Robert S. Fagan)
Conveniently located nearly equidistant to both the Victoria Airport and Victoria, I had the most delightful couple of hours there; it's an amazing place – and more than one million visitors a year likely agree with me. Don't take my word for it, USA TODAY listed Butchart Gardens as the 3rd best public garden in North America and it is sanctioned by the Canadian government as a National Historic Site.
The genesis for the gardens came in 1904 from Jennie Butchart whose husband was attracted to the area for the limestone deposits it provided for his Portland Cement company that mightily contributed to projects in San Francisco. (Jennie was also the Company's chemist). They built their home and plant adjacent to the quarry. Within a few years, the limestone quarry was exhausted and Jennie decided to reclaim the pit by introducing plantings.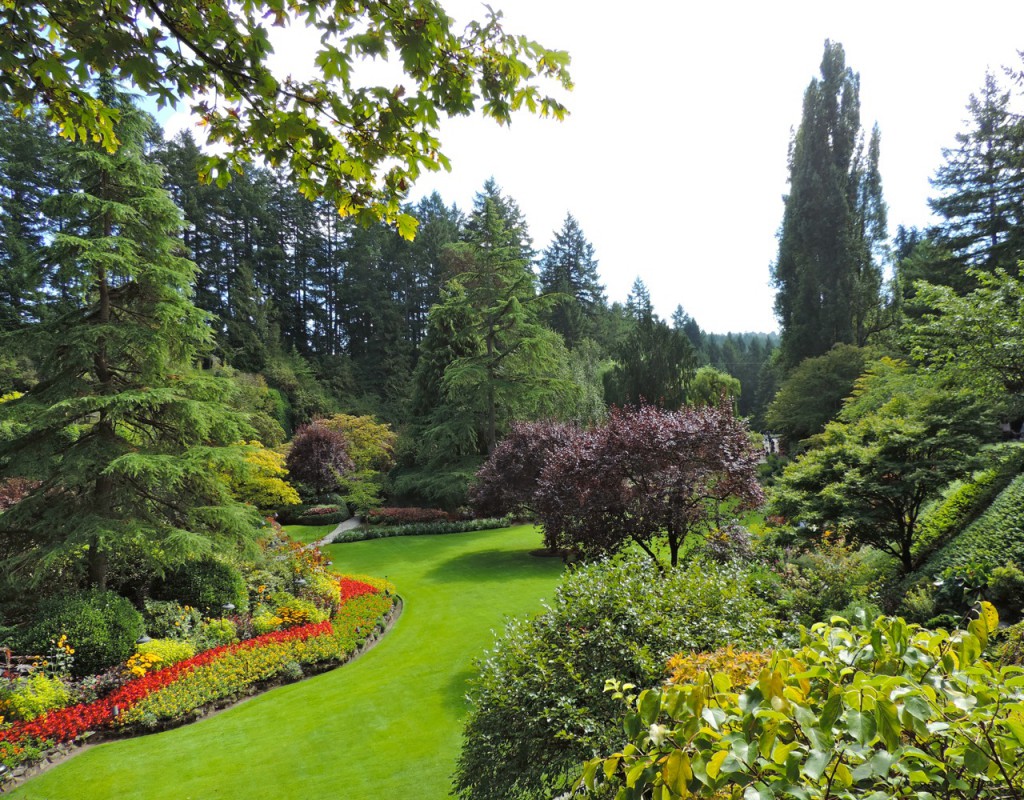 (Photo by Robert S. Fagan)
Mrs. Butchart imported tons of top soil via horse and cart and used from a nearby farm to line the floor of the abandoned quarry. Little by little, the quarry blossomed into the spectacular Sunken Garden section of today's Estate.
This became a family affair. Between 1906 and 1929, the Butcharts created a Japanese Garden on the seaside portion of the property, an Italian Garden on their former tennis court, and a beautiful Rose Garden. Mr. Butchart took great pride in his wife's remarkable work. An enthusiastic hobbyist, he collected ornamental birds from all over the world. He kept ducks in the Star Pond, noisy peacocks on the front lawn, and many elaborate birdhouses throughout the gardens.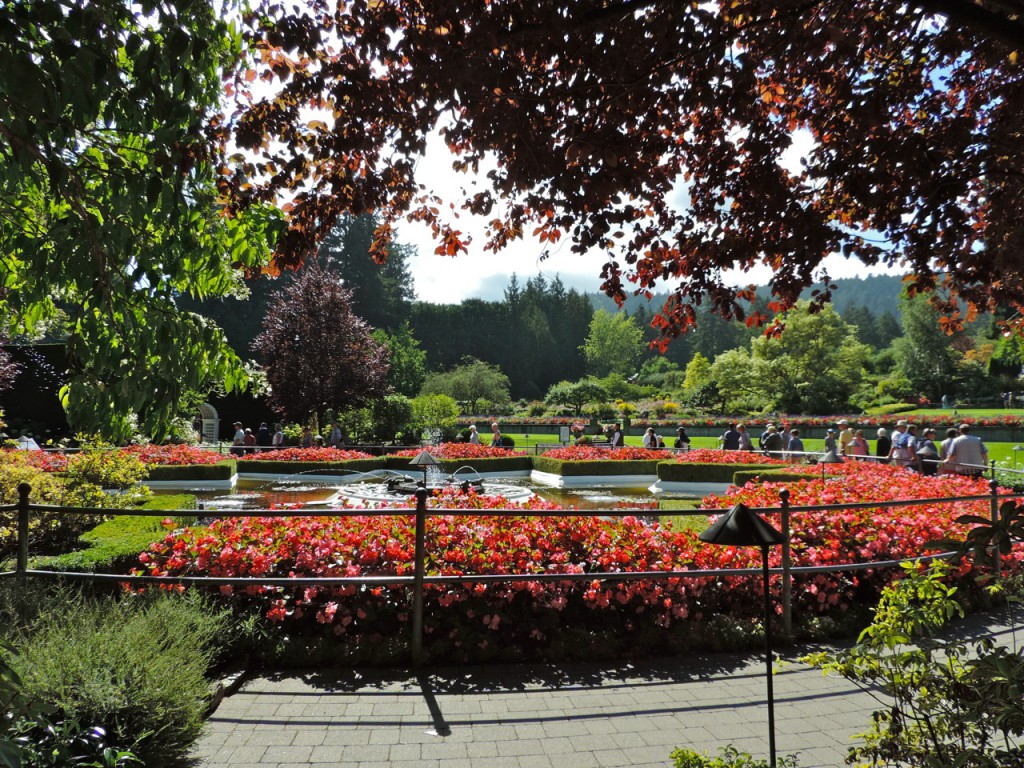 The views from the Star Pond are very special. (Photo by Robert S. Fagan)
Continuing the tradition, Grandson Ian Ross was given The Gardens on his 21st birthday. After service in WWII, he worked hard to make his grandmother's garden self-sustaining, transforming the mostly neglected home and gardens into an internationally famous destination. For 50 years, he was completely involved in its operation and development. In summer months he added outdoor symphony concerts (1953-1967) showcasing young stars of the Metropolitan Opera. Ian died in 1997, but today, Jennie's great grandchildren actively manage the property that includes about 550 employees in peak season and has 55 spectacular acres open to the public.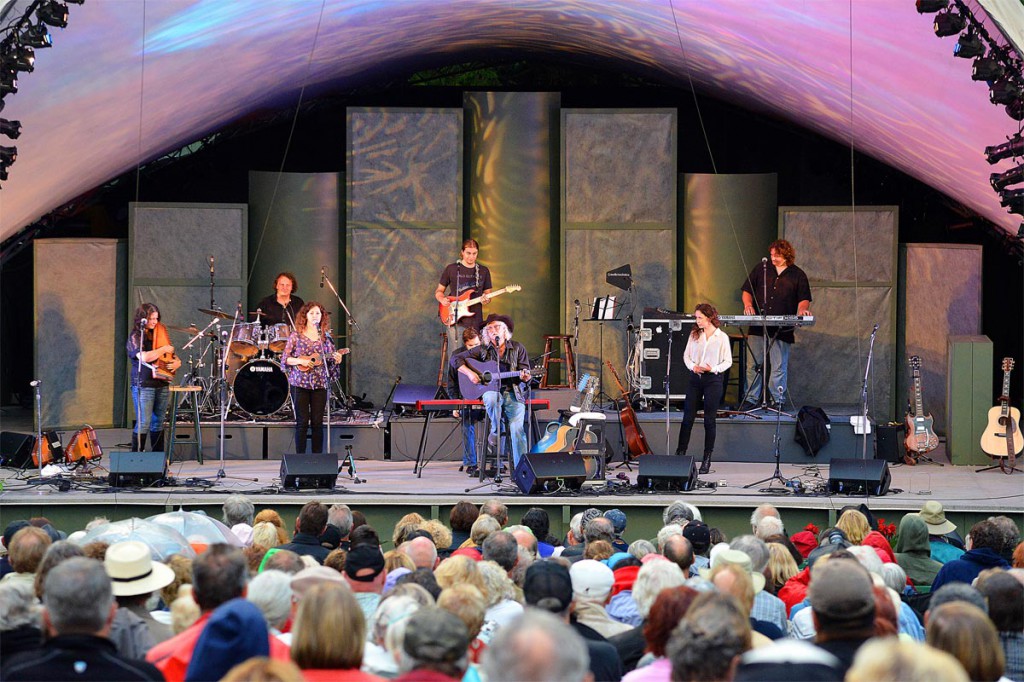 In the summer, you will encounter sixty nights of concert entertainment at Butchart Gardens.
The gardens are open year round with always something interesting to observe. Fine dining or High Tea in the original Butchart residence, a casual meal or snack, a Summer concert, or Firework Saturdays are but just a few of the activities you might enjoy in addition to the exquisitely attended plantings.
As I said, Butchart Gardens is a must-visit while on Vancouver Island and you can find all sorts of important information at www.butchartgardens.com.