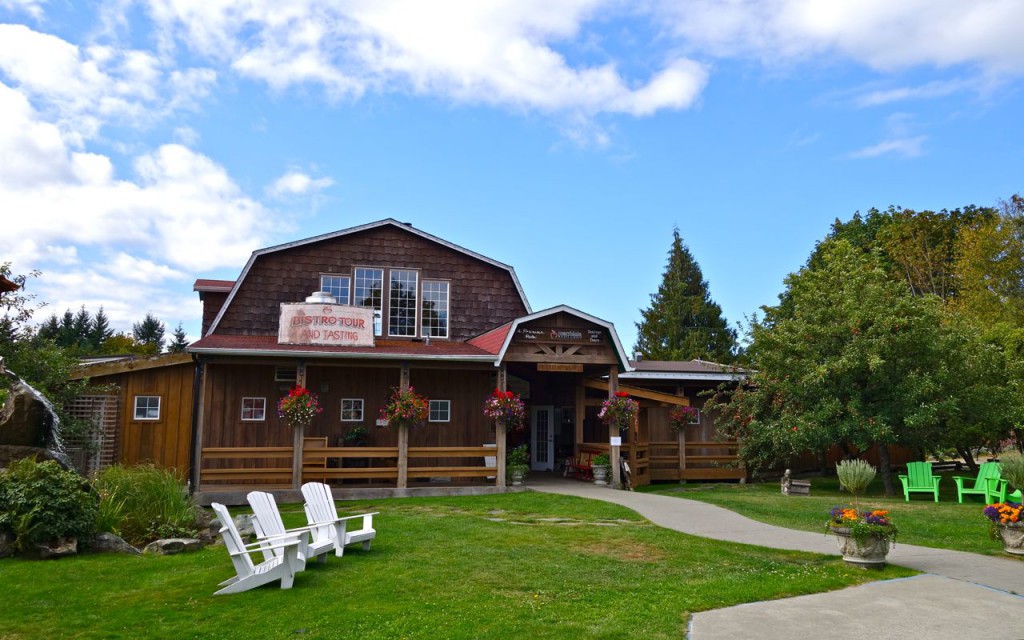 The award-winning Merridale Ciderworks is just one of those special interesting, comfortable places that you just want to linger longer – and you are quite welcome to do so!  (Photo by Robert S. Fagan)
Yes, I borrowed the title from the website of the Merridale Ciderworks, Bistro & Orchard Spa, so forgive me for a lack of originality, but it works.
Have you ever entered an establishment of any sort in which there was a special esprit de corp of happy, enthusiastic, passionate folks that seem to really enjoy what they're doing? Well, that is how I felt as I left the beaten path to discover what this Merridale Cider House was all about. Nestled in the Vancouver Island's pastoral Cowichan Valley surrounded by farms and wineries is a spot for the entire family to come, explore, eat, play and have fun, or whatever.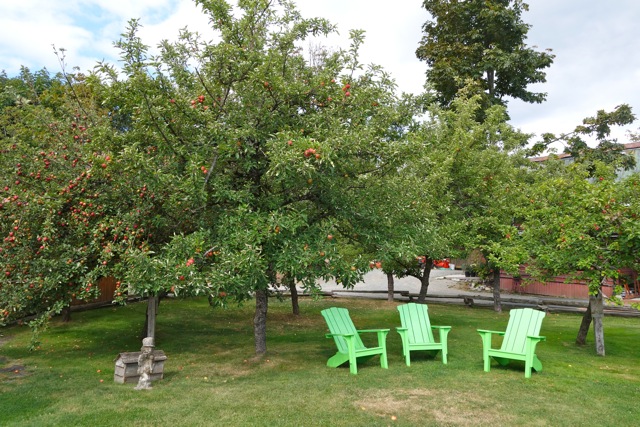 Apples are what it is all about at Merridale!  (Photo by Robert S. Fagan)
Meet the husband and wife team of Rick Pipes and Janet Docherty or any of their associates and you can't but help notice the passion in the voices and the spark in their eyes when the subject of apples, cider and spirits, organic, fun, dogs, spas, anything local or even weddings come up. Sound diverse? You bet. Here you can take a self-guided tour of the cellar or arrange for a group one, do a cider-tasting, dine at a bistro, stroll in an apple orchard, sample all sort of local artists' products, get married, relax in an Adirondack chair or stay overnight. There's no agenda other that the one you make and no one is in a hurry.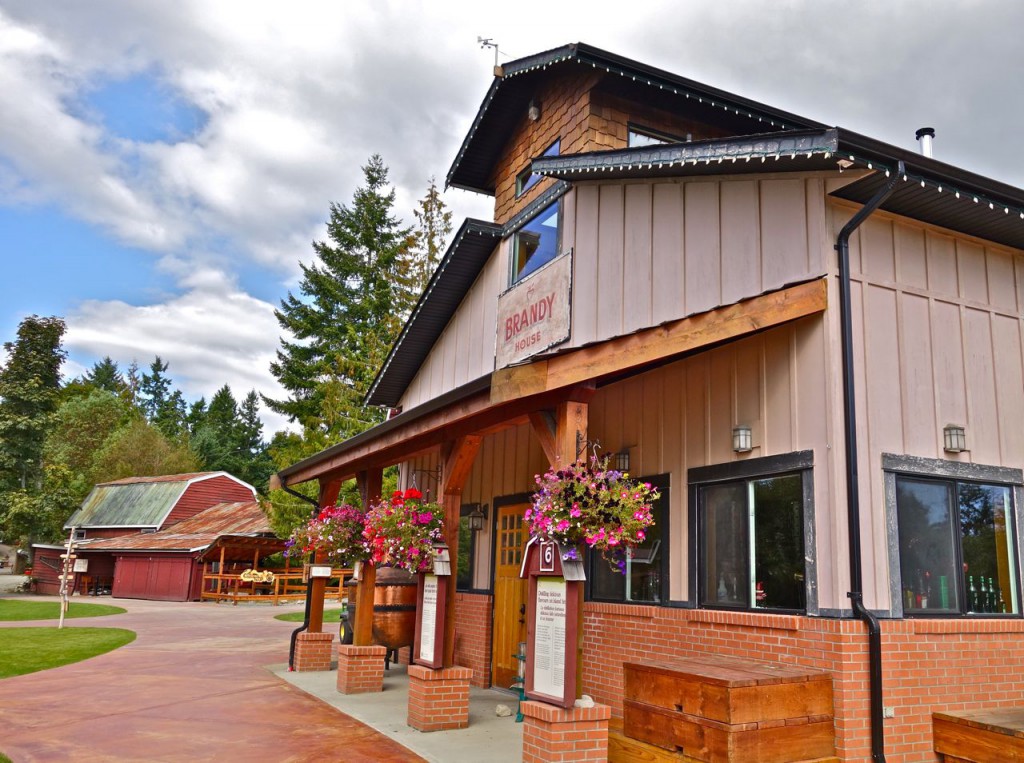 I learned that the apple-based brandies originated in Europe, but the unique varieties of cider apples are also found in the Cowichan Valley. Above is the "Brandihouse" where Merridale makes them.  (Photo by Robert S. Fagan)
In 2000 Pipes and Docherty purchased the Merridale orchard that had originally opened in 1990. With their love for fine food and drink, they knew little to nothing about the business, but approached learning about cider, agriculture, hospitality, and tourism with a passion. They commenced what has amounted to a continuing renovation and expansion program. A new ciderhouse, tasting room, and gift shop were added. When locals and tourists began to ask for food that would pair with the cider, they had a brick oven stove built and established a bistro, deli, and store serving healthy natural organic food along with their famed pizza. They converted a pond into an attractive wedding and reception area, and built limited lodging.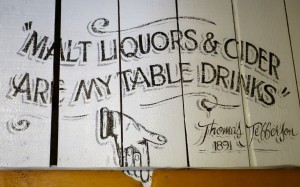 Their cider shop is a mecca of culinary and visual arts all locally supplied. You will find it stocked with their award-winning cider and spirits, gourmet foods, and art and paintings for your walls. Adjacent to it you can treat your palette with a tasting at their ciderbar and sample from the vast array of dry to sweet ciders or for a nominal fee, tantalize your taste buds with some of their spirits or premium fortified ciders crafted by their cider maker onsite. To cleanse your palate after your tasting and to assist in your culinary selections, you may sample still other tasty morsels at their deli and bakery counter located right next door or sit down in the Bistro.
Their deli is stocked with dressings, relishes, soups, and sauces made in the Merridale kitchen. Across the room you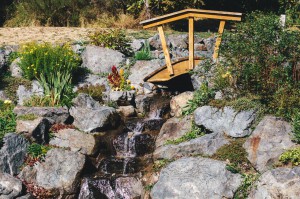 will find woven baskets and trays overflowing with breads, croissants, apple pies, brioches and other goodies baked fresh in their own wood fire brick oven bakery. From nearby farms they have sourced items such as cheese and sausage to spices to chocolate.
As I strolled the orchards, took the self-guided tour, tasted the treats, and checked out the stores, I observed children playing, about three dozen university hospitality students taking a tour, and met Janet Docherty, and one thing struck me above all. Merridale is a fun, different place to visit where its people enjoy what they do as much as its guests do. Merridale is well worth including on your Vancouver Island stay!
For further information, refer to:  www.merridalecider.com.
Below:  a group of about three dozen university students majoring in hospitality came to the right place to learn about it as part are taking a guided tour of Merridale.  (Photo by Robert S. Fagan)