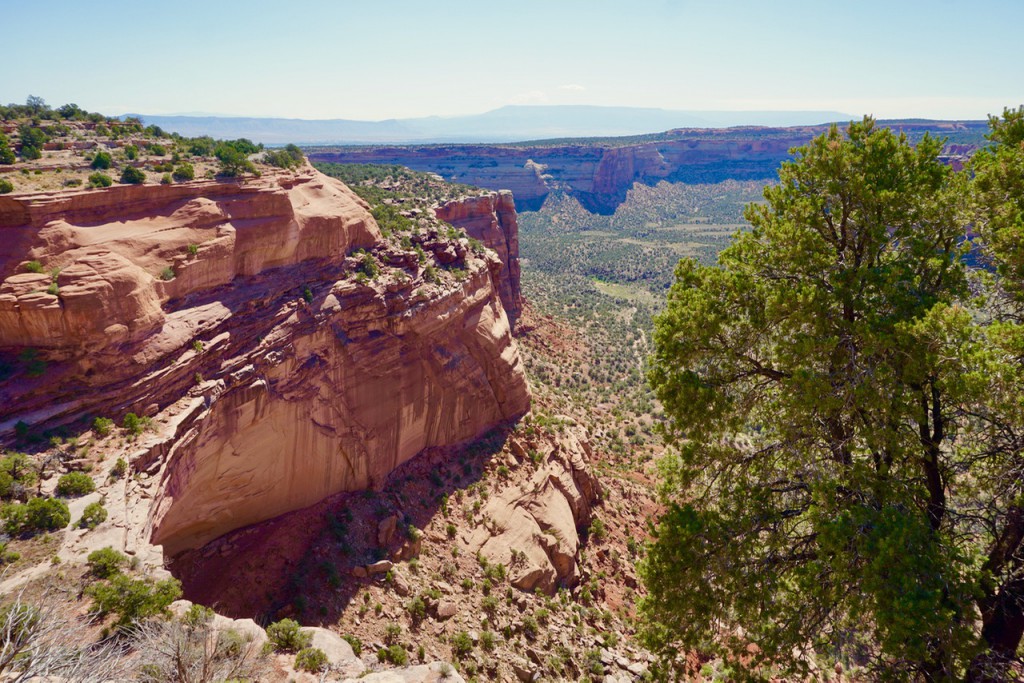 Words are not needed… (Photo by Robert S. Fagan)
So convenient and so accessible and spectacular as well, yet for some reason, many will give blank looks if I ask them about the Colorado National Monument. Situated an easy 20-30 minute drive from most anywhere in Grand Junction, Colorado (also easily accessible via I-70 or its modern airport), the Colorado National Monument is what I might call the "Mini-Grand Canyon."
Writer Richard Skyzinski goes straight to the point. "Visiting Grand Junction without touring the Colorado National Monument is like visiting Paris and neglecting to see the Eiffel Tower." That's no exaggeration.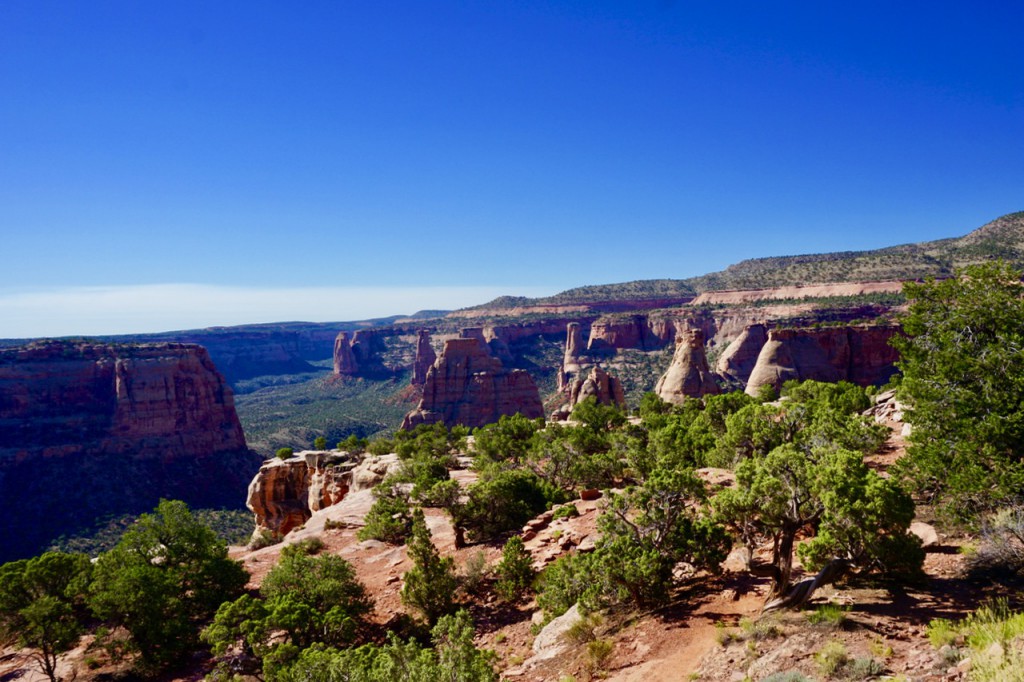 (Photo by Robert S. Fagan)
Briefly, this property features eleven canyons, rock spires, arched windows, and natural monoliths on it 20,000 acres that over millions of years have been formed by wind and rain. It was designated a "national monument" by President William H. Taft in 1911 and offers hiking, camping, rock climbing, bicycling, picnicking, and camping.
What's more, while the scale and scenery are spectacular, if you're pushed for time you can peruse the higher elevation rim area in a half a day or less. Of course, I'd recommend more time, and hike the trails on the bottom if possible. Any photos as special as they may be, simply don't do the Colorado National Monument justice. Different vantage points of the same canyons within it yield totally different perspectives and the shadows that vary with the time of day are totally mesmerizing. It's a photographer's delight. Take Skyzinki's and my advice, visit the Colorado National Monument!
Looking down into the vicinity of Grand Junction.  (Photo by Robert S. Fagan)