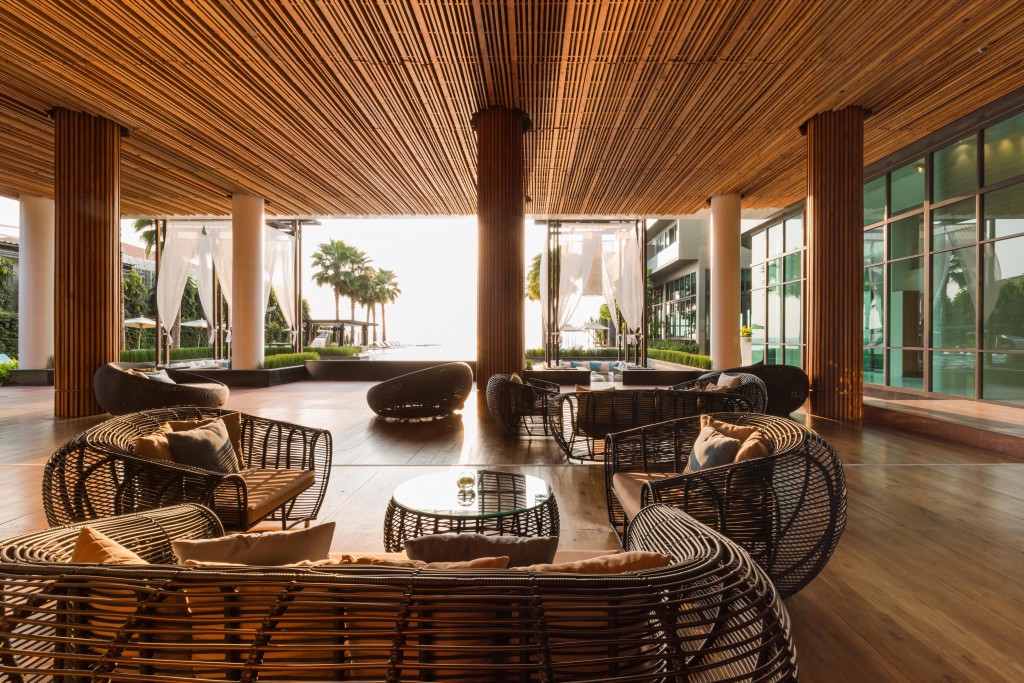 Your entrance into the Cape Dara Resort is bound to get your excursion to Pattaya off to a wonderful start!
Located about an hour south of Bangkok, Thailand's airport, the Pattaya region is host to all sorts of fabulous fairways. Golf is big here with more than fifteen golf courses awaiting you within a relatively short distance. Several rank among the best in Thailand and all make for a good golf experience. The city center is the hub for this golf offering and a busy one at that. Besides the golf courses, this Gulf of Thailand metropolis is hustling with nightlife, clubs, and fun. Downtown is a happening place with numerous elite hotels, but if you want something more quiet and restful within a short courtesy shuttle of the action, the Cape Dara Resort is my choice. In fact, I can't wait to tell you!
The Cape Dara Resort is a hotel you can't miss spotting with its new modern skyscraping look. Situated on the private Dara Beach in the quiet residential area North Pattaya with amazing sea and sunsets over the Gulf of Thailand to the west, I was impressed with the "good vibes" I experienced here. This is a five-star hotel in a six-star location. Tranquility yet a complimentary shuttle to pulsating action, this is the perfect venue to branch out to all that wonderful surrounding golf.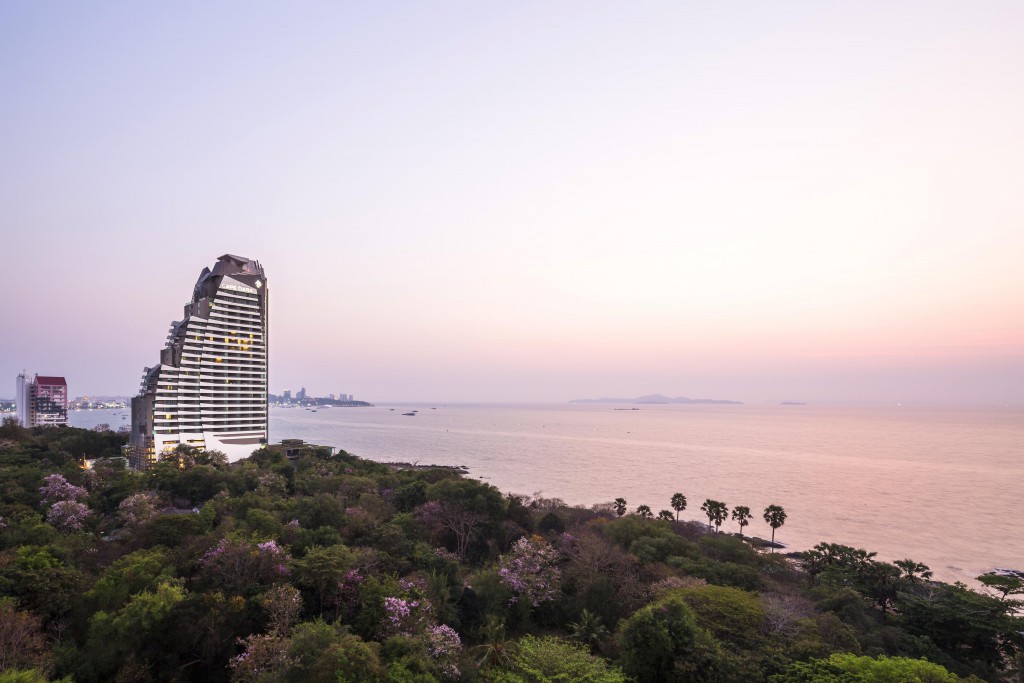 The distinctive Cape Dara Resort has become an instant landmark in North Pattaya, Thailand. It is thoughtfully shaped and positioned so that all rooms have a water view.
Cape Dara ("Dara" means "star" in Thailand) provides you with all the amenities that you'd expect from such highly-rated. All 284 new accommodations are situated to capitalize on the views while all sorts of delicious food and drink options await around the clock. (I particularly loved the scrumptious breakfast buffet!) Entering my 23rd floor suite was a jaw-dropping experience, but reviewing the other room offerings, I quickly realized that there are "no bad rooms" at the Cape Dara Resort. Some even come with their own private outdoor jacuzzi hot tubs. Two magnificent infinity pools, a full fitness center, a Kids Club featuring guided activities for the little ones, a sky lounge and more supplement its magnificent beach location. Just as importantly, I found the service excellent, prompt and friendly.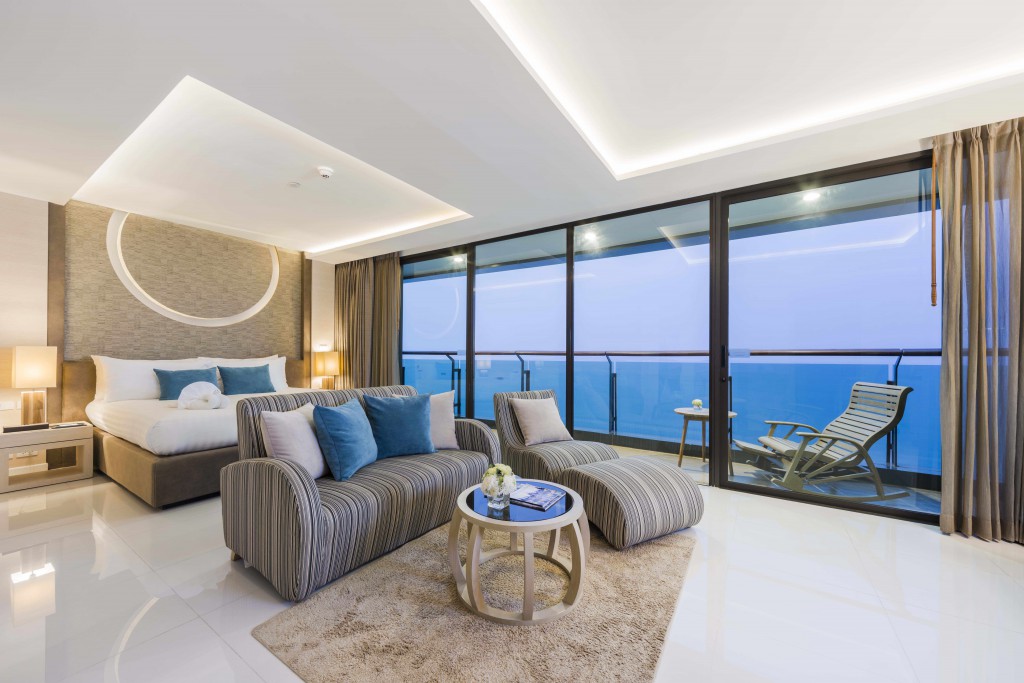 You can appreciate my very favorable reaction to opening the door to my large suite with its amazing view of Pattaya and the Gulf of Thailand immediately below!
As things would have it, I had planned to donate some clothing to the maid service upon leaving Cape Dara. I left a signed and dated thank you note also with some cash explaining myself. Instead, I received all of my clothing donation laundered and returned to me at no charge. Maybe the language interfered with my hoped for gift, but that gives you an idea of what I encountered in an absolutely delightful several days at the Cape Dara Resort. Just imagine those good vibes spreading to the rest of your stay in Pattaya!