(Augusta, GA) Like many players overshadowed by the buzz about Tiger Woods, Reed definitely came in under the radar especially since he hadn't won since 2016. But his play coming into the Masters was solid and ascending with Top 10 finishes in his past three starts including a T-2nd in the Valspar Championship. He also played well in the last major of 2017—the PGA Championship at Quail Hollow where he finished T-2nd, two shots behind Justin Thomas. 
From that major, Reed gained considerable confidence. Here's what he said about it: "I think the biggest thing was on one of the rounds (it was the second) I hit three total greens and only shot one-over par.  And to be able to feel like you played that poorly on ball‑striking and be able to salvage your round and then to be able to pull off a second‑place finish at a major…and felt like I should have won the golf tournament. That just gave me the belief that, hey, you don't need to put four perfect rounds together to win out here, especially at majors.  You can put four decent rounds, and if you are playing well, you have a good chance come Sunday."
Of all the Masters cumulative stats about Reed, his "birdie conversion" remains the most impressive. Out of 48 greens he hit in regulation, he birdied (or eagled) on 24—a 50% conversion rate which led field by a significant margin. Spieth was next at 42% with 22 "birdie conversions" versus 52 greens hit.
For the week, Reed had three consecutive birdie strings five times—once in round one, three times in round two, and once in round three.
In his quest for the career Grand Slam, Rory McIlroy again came up short in this his 10th Masters. After Saturday's sensational 7-under-par 65, Mcllroy was poised and confident about his Sunday chances, only three strokes behind Reed. In the third round, he led the field in putting with only 23 putts and for the week was tied with Reed with the fewest overall putts with 79. It seemed as if Mcllroy's putting was in championship and close-out form. On Tuesday, he dismissed the characterization of being a streaky putter. "I don't like the word 'streaky.' I think you have to be better than a streaky putter to have a career like I've had," said Mcllroy. 
"There's been times where I putted better than other times, but I think you ask every player in the field, they would tell you the same thing."  On Sunday and paired with Reed, Mcllroy's putter turned cold, as he had 30 putts (37th for the day) including one three-putt. Of the eight greens he hit on Sunday, he had 16 putts. In contrast, Reed holed 25 putts (T-6) on Sunday with no three-putts. Reed had 17 putts on the 10 greens hit. As noted, Reed had the fewest putts in the field with 104 while Mcllroy finished second at 109. The five strokes were also the final margin of victory for Reed over Mcllroy. Mcllroy putted well for three rounds but not on Sunday when it mattered most. 
Three former Masters champions and now Champions Tour players —Fred Couples (T-38) , Bernhard Langer (T-38) and Vijay Singh (49th) made the cut. At 60 and playing in his 35th Masters, Langer led the field in "driving accuracy," hitting 48 out of 56 (86%) fairways. Langer's  "average driving distance" was  270 yards, last in the field making the cut.
Low amateur was Doug Ghim, runner-up in the '17 U.S. Amateur and a senior at the University of Texas.  The lone amateur making the cut, Ghim earned the Silver Cup as well as three pairs of crystal glasses for his three eagles (two at #13, one at # 18). He also holed out from the bunker on 18 for a final birdie on Sunday. For the week, he had only four putts on 18. Ghim's caddie was his father, Jeff. Karen Crouse of the New York Times on Sunday wrote an excellent story about caddies and players compiling and using detailed notebooks and green-reading data. In it, she revealed that after Jeff spent three months researching and filling a notebook about Augusta National, he lost it on Monday of Masters week. As Crouse wrote: "Thankfully, he got the book back. Someone turned it into the caddie headquarters the next day, and Ghim, with book in pocket, guided his son, a Masters rookie, to low-amateur honors."
Another amateur had a more understated yet impressive presence over the weekend. Augusta National member Jeff Knox again served as a noncompeting marker (enlisted when an odd number of players make the cut for twosome pairings) and teed off in the first group on Saturday with Paul Casey (who shot 69-65 on the weekend after just making the cut) and on Sunday with Vijay Singh. On Saturday, Knox birdied the par-4 11th hole (the most difficult hole of the day at 4.31 and the tournament at 4.4) where he hit a 3-wood for his second shot to 35 feet and holed the putt. It was the sole birdie that day at 11. By Masters custom, Knox is not available to the media for public comments. Knox holds the course record from the shorter member tees with a 61.
Michigan Golf Hall of Fame member Dan Pohl's name was mentioned on Sunday after Webb Simpson carded eagles on the par-4 seventh and the par-5 eighth. The feat of consecutive eagles has occurred only three times before and all at the 13th and 14th holes including Pohl in the third round of the 1982 Masters. Pohl lost that Masters in a playoff to Craig Stadler.
Chance "celebrity" encounter of the week: As I was exiting down the steps of the "observation stand" alongside the par-3 16th tee on Friday, I noticed a husky young teenager who looked familiar. It was Gary "GT" Nicklaus, Jr., Jack's 15-year-old grandson and caddie who aced the par-3 9th hole in the Par 3 Contest on Wednesday. I introduced myself to him as well as a friend from Grand Rapids who was at the tournament. He broke into a huge grin as we both congratulated him and gave him a fist pump. GT's ace brought tears of joy to his 78-year-old grandfather who later ranked it as his "Number 1" memory of all his Masters.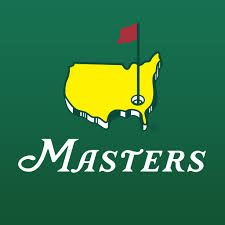 The 2019 Masters Tournament is set for April 11-14.  Next year, the new Augusta National Women's Amateur Championship's final round will be held at Augusta National on Saturday, April 6. Registration information about ticket requests via a lottery selection for it, the Drive Chip & Putt Finals on April 7 as well as Masters practice rounds on April 8-10 will be found sometime this month at masters.com   Last year, the deadline to apply for tickets was June 1. To create an online account to request tickets visit tickets.masters.com
photos by the PGA TOUR, University of Texas, Michigan Golf Hall of Fame