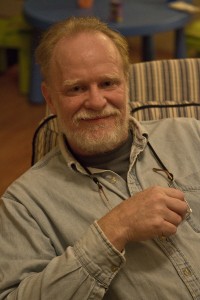 As far as he knows, award-winning writer Tom Bedell is the only member of both the Golf Writers Association of America and the North American Guild of Beer Writers.  And he'll drink to that, as he is wont to do regarding most things.
Tom has written about golf and golf travel for American Airlines' luxury magazine Celebrated Living since 1999, and has contributed to Travel & Leisure Golf, Golf Connoisseur, Virtuoso Life, Lexus Magazine, Acura Style, Troon Golf & Travel, American Way, The Met Golfer and many others.  He was a contributing editor for America's Top Golf Courses, Sixth Edition (Zagat, 2010), and writes a regular column for the weekly The Commons newspaper in southern Vermont, where he lives and plays out of the Brattleboro Country Club as mid-handicapper.
But before he began writing about golf, Tom had established his chops as a beer expert. A certified beer judge, Tom won two first place Quill and Tankard awards for his writing from the North American Guild of Beer Writers, and was a contributing editor to The Encyclopedia of Beer (Owl Books, 1997; Henry Holt, 1995). He continues to preside over beer tastings, formal and informal, at the merest request, and also writes regular beer columns for The Commons.
Tom began his writing life as a generalist, writing on anything and just about everything. Now closing in on the 1,000 mark in total articles, interviews, essays and reviews in over 100 different publications, from Reader's Digest to Billiards Digest, Men's Health to Cosmopolitan, he has also published poetry in a variety of literary magazines.
He has belonged to the American Society of Journalist and Authors for more than 30 years, and served as the organization's president in 1989-1990, co-writing and editing The ASJA Handbook: A Writers' Guide to Ethical and Economic Issues (American Society of Journalists and Authors, 1992), as well as contributing to Tools of the Writer's Trade (HarperCollins, 1990), by the ASJA.
Tom has also contributed to or edited six other books: Magazine Career Directory (Gale Research, 1993, 1995); Men's Health Advisor (Rodale Press, 1992; Stealing Home (HarperCollins, 1996) by Sharon Robinson; Handbook for the Heart (Little, Brown, 1996) by Richard Carlson and Benjamin Shield; An Artist Views New York (S‑P, 1988), by Gerald Sprayregen, and Play Art and Creativity (Bayer AG, 1986), by Ernst Lurker.
Tom has been a writing instructor since 1984 on university to local levels and for many years through the Long Ridge Writers Group correspondence course; he still nurtures hope that, one day, he can convey the correct usage of the semi-colon.
# # #