Golf course architects may bemoan the sunny 1990's, when new layouts debuted virtually daily, peaking at 398 in 2000. Such days are unlikely to return: there were fewer than 50 new course openings in 2010. But it does makes it easier to spot the winners.
Castle Stuart Golf Links, Inverness, Scotland
The accolades are stacking up like revetted bunkers for this Highland course overlooking the Moray Firth, which opened July 2009. On a Golf Tourism Scotland short list with The Old Course at St. Andrews and Kingsbarns, Castle Stuart was named the 2010 Golf Course of the Year, and will host the 2011 Scottish Open on July 7-10.
The trick with a 21st Century links course is to make it seem like it's been around since the 19th, or earlier. Architect Gil Hanse and Mark Parsinen, managing partner and co-designer, have nailed it. They've blended the land forms in harmony with the stunning visual surroundings, while creating thoughtful strategic patterns that suggest The Old Course or Royal Portrush.
The 425-acre site will ultimately include a boutique hotel and spa, 148 lodges and apartments and another 18 holes, but the current course is a brilliant first step. Thoughtful visitors will also book rounds at the nearby classic links of Nairn, Royal Dornoch and Brora.
Verdura Golf & Spa Resort, Sciacca, Sicily
Kyle Phillips, who designed Kingsbarns and Dundonald in Scotland, has worked his magic on the southwest Sicilian coast on 36 holes (plus a nine-hole par-3 track). Many wend right to the Mediterranean Sea, which is never out of sight during play. If the clubhouse is an appropriately bleached Italianate stucco, the windswept course suggests Scottish links play, with the anomalous sightline of distant olive and orange groves.
The West Course has slightly edged the East in some recent rankings; others say a composite routing of all the seaside holes is best. We say play 'em all, and then indulge in the Verdura Spa, which includes four Thalasso pools, in graduated temperatures, varied densities of salt and minerals and a plethora of jets and waterfalls.
The 570-acre resort opened last March, part of the Rocco Forte Collection but the first built by the luxury hotel company, all on a splendidly private 1.2 miles of coastline.
Corales Golf Course, Punta Cana, Dominican Republic
P.B. Dye's La Cana Golf Course has some serious sibling rivalry since the April 2010 opening of Tom Fazio's Corales Golf Course. The pair may well have helped PUNTACANA take the 2010 Golf Resort of the Year award from the International Association of Golf Tour Operators (in the 'Rest of the World' category–outside Europe and North America).
The course is pretty much out of this world. On land once bush, cactus and seagrapes, Fazio has fashioned a fecund beauty with six holes skirting the Caribbean Sea, the home hole requiring a carry over the rocky limestone coral of the Bay of Corales.
Fashion is the right word; Oscar de la Renta is an investor in Corales, as is singer Julio Iglesias, and both live in the developing Corales neighborhood that gives access to the course. But guests at the de la Renta-designed Tortuga Bay villas and the PUNTACANA hotel can also corral some tee times.
Baker's Bay Golf & Ocean Club, Abaco Islands, The Bahamas
Can Tom Fazio top himself in the Caribbean? His layout for the Discovery Land Company opened in December for those eager to settle the question. The developing 585-acre private club and community with a deep water marina is on the northern end of Great Guana Cay. While the course is reserved for residential members and guests, two daily tee times are set aside for guests at the newly opened Marina Inn.
Players will find wide open links-style fairways ranging from the Atlantic Ocean shoreline at the start of play, over to the close of the front nine with a daunting 215-yard par-3 carry over the Sea of Abaco. From the panoramic thirteenth hole high point, Fazio pretty much puts the hammer down the rest of the way. The course measures over 7,327 yards from the tips; this is not recommended unless you have a PGA Tour card.
Old Macdonald Golf Links, Bandon Dunes, Oregon
Not named after the farmer, definitely not a cow pasture course, this fourth track at the Bandon Dunes Resort opened last June and almost immediately joined its three brethren in the top 15 of GOLF Magazine's "Top 100 Courses You Can Play" list (and where the Pacific Dunes course overtook Pebble Beach as No. 1).
Charles Blair Macdonald was the founder of the U.S. Golf Association and the country's first great golf course architect. Tom Doak and associate Jim Urbina have created their big-shouldered versions of classic Macdonald holes (themselves reproductions of European models)–the Eden hole, Hogback, Biarritz, Cape, Redan, Punchbowl–with an uncanny blend of vigor and simplicity. Wide open fairways, fierce bunkering, immense greens, all typically whipped by wind, add up to an intensely satisfying strategic challenge.
Wrap it all up at McKee's Pub with Grandma's Meatloaf and a Deschutes Black Butte Porter and life will indeed be good.
* * *
Time for nine more? Here they are:
Seneca Hickory Stick, Lewiston, NY (senecahickorystick.com): Pure golf, lots of water at Robert Trent Jones II design near Niagara Falls.
The Scandinavian, Farum, Denmark (thescandinavian.dk): Bruce Charlton was RTJ II's man on the tundra for two new courses officially opening this spring.
Apes Hill Club, St. James, Barbados (apeshillclub.com): Private to property owners, stunning Landmark Land Co. design might prompt opening checkbooks.
Macrihanish Dunes, Scotland (machrihanishdunes.com): Next door to a classic Old Tom Morris routing is David McLay Kidd's modern take. Double pleasures.
Shining Rock Golf Club, Northbridge, MA (shiningrock.com): Rugged New Englander by design newcomer Patrick Sullivan.
Meadow Brook, Richmond, RI (meadowbrookgolfri.com): Expansive Roger Rulewich and Dave Fleury track is longest public course in the state.
The Prairie Club, Valentine, NE (theprairieclub.com): Two 18's and a par-3 nine–potential Bandon Dunes aborning in the grasslands?
TPC San Antonio, TX (tpcsanantonio.com): Two private tracks by Greg Norman and Pete Dye, open to guests at JW Marriott Resort.
The Patriot, Owasso, OK (patriotgolfclub.com): Limited public tee times at this RTJ II routing, with percentage of fees going to Folds of Honor scholarship fund.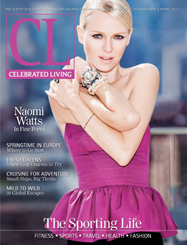 This piece originally appeared in the Spring, 2011 issue of American Airlines' Celebrated Living magazine, in somewhat different form.
Baker's Bay photo courtesy of Henebry Photography.
Old Macdonald photo courtesy of Fairways & Greens Magazine.