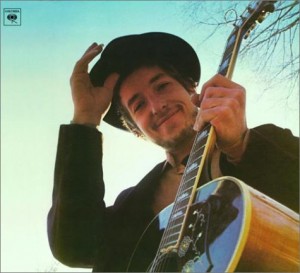 [Jan. 6, 2010]–Bob Dylan was almost at the Woodstock Festival in 1969, until negotiations stalled when his son fell ill. But Dylan was also reportedly nervous about all the hippies heading his way, since he had lived in Woodstock since 1964, producing some of his finest work (think "Nashville Skyline," "New Morning" and, with The Band–which was at Woodstock–the classic "The Basement Tapes").
But in the 2009 40th anniversary year of the iconic rock concert happening, complete with a passel of Brattleboro area residents as extras in the Ang Lee film "Taking Woodstock," Dylan and other veterans of the era continued to soldier on. Good enough reason for my wife, brother, sister-in-law and me to head to McCoy Stadium in Pawtucket, Rhode Island last July, and not for a PawSox game.
It was a heck of a tripleheader, though, with headliner Dylan preceded on the bill by Willie Nelson and John Mellencamp. We settled into seats behind home plate and let the night rock on, Dylan including "This Wheel's on Fire" in his set, one of the numbers from "The Basement Tapes" era.
Dylan plays more keyboard than guitar these days, reportedly due to arthritis. No word on how this affects his golf game. In the first Golf Digest ranking of musicians-who-golf in 2007, Dylan was ranked 63rd, with a presumed handicap of 17, meaning I'd have to give him three strokes.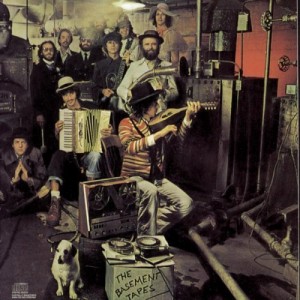 The sole comment about Dylan's game in the article was that he had "been seen playing at Malibu C.C." But Mr. Zimmerman was conspicuously missing from the second such ranking last year. Willie Nelson, meanwhile, held steady with a 16 handicap. Just one a side for him.
The Red Headed Stranger is not only an inveterate golfer, he owns his own nine-hole track, the Pedernales Golf Club, also known as Willie Nelson's Cut-N-Putt in Spicewood, Texas, which according to the website is only eight songs away from Austin and where etiquette is sharply observed. Among the local rules: "No bikinis, mini-skirts, skimpy see-through, or sexually exploitative attire allowed. Except on women."
When we were on the road again the next day, my brother, Kip, and I left the women behind in Foxwoods, the world's largest casino, while we placed our bets on the property's Lake of Isles course in North Stonington, Connecticut.
There are two Rees Jones' designs at Foxwoods, the North and South courses, the latter for members only. Both are fine and testing tracks; the North was named the best public option in Connecticut in the 2009 Golfweek rankings.
But it's a tough assignment, a 135 slope rating from the mid-tees we played (at 6,304 yards). With three straight pars and a birdie in the early going, I thought I had it licked, clearly the delusion of a gambler. We were soon tossing strokes away like dollar chips at the roulette table.
I knew something was going on, but I didn't know what it was, thank you, Mr. Jones. The course is big-shouldered, with lots of elevated tees and huge but well-protected greens. But it was the par-3s that did me in. I pared the first, then went 10-over on the next three. Check please!
The conditioning is superb at LOI, the service attentive, as it should be at upscale rates from $120 to $225 in high season. (Off peak rates begin in November.) None of this is a concern if one's luck holds across the street at the casino.
We were paired with two players from Long Island up for a day of golf and gambling, one of whom, Pat Iovine, was a retired harness racer, while Joe Gentile was "a semi-retired stagehand." In any case, we all kept in mind another Willie Nelson rule: "When another player is shooting, no player should talk, whistle, hum, clink coins, or pass gas."
The MOTO Research Team also took to the road last month, heading for Woodstock, Vermont, rather than Yasgur's farm, but in keeping with the theme, MOTO member David Cotton told us stories about actually attending the festival in 1969:
"I drove up with some friends, and we heard that the venue had been switched to the town of Bethel, but when we arrived there wasn't any sign of activity, no people, no traffic jams, nothing. So we asked someone, 'Isn't there supposed to be a rock concert here?'
"'That's in Bethel, New York,' they said. 'You're in Bethel, Connecticut.'"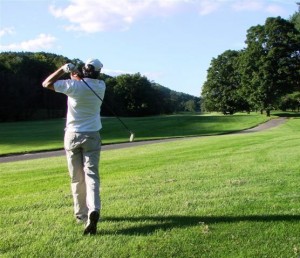 Dave (left, holding a pose on the par-5 sixteenth at Woodstock) eventually made it to revel in the music and rain and mud, and it's all come full circle now: his daughter, Lauren, is an extra in "Taking Woodstock."
We took to the course of the Woodstock Inn & Resort with the relish of revisiting an old challenge. The miserable summer of rain certainly hadn't hurt the turf any–the fairways were lush and gorgeous, the ever-present Kedron Brook in full burble as it meandered throughout the course. It bodes well for leaf-peeping golf to come.
Laurence S. Rockefeller purchased the Woodstock Country Club in 1961, and subsequently the Woodstock Inn as well, turning the entire property into a desirable package deal. The country club dates from 1895, though the current site and design is by Robert Trent Jones, Sr., Rees's father, who shoehorned large scale complexity into a compact plot, only 6,052 yards from the tips, with six par-3s, playing to a par-70 and a slope of 123.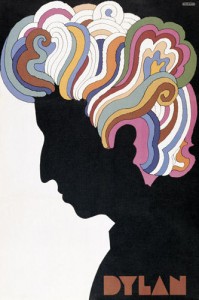 But the fairways are narrow, the greens are small, and there is the Kedron Brook. The course looks easy only on paper, and indeed two MOTO members were north of 100 when we toted it all up, one in the mid-90s, which is where I threatened to be after the opening nine.
But going up the country obviously appealed to me. Peace, love, and harmonic convergence descended, and I was stardust, golden, back to the garden, my wheels on fire, and with a little help from my friends went through the closing nine in 3-over and everywhere was a song and a celebration. Well, at least in my own head.
Related post: Click here for more on Lake of Isles, "The Wonder in the Woods."