Travel Tales In My New Book Encourage You To: "Invite Yourself To The Party"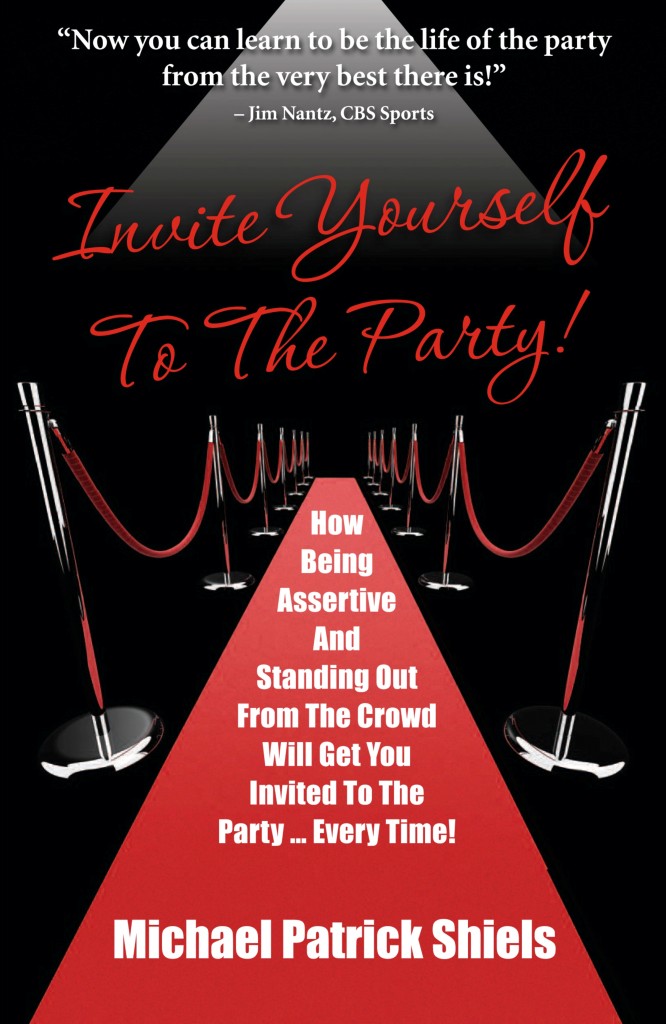 Travel adventures can be realized in varying degrees. For some, merely getting a passport and leaving the country for the first time provides the feeling of an expedition. Other are not satisfied unless they dive the Great Barrier Reef, climb Mount Kilimanjaro, or hike a lost Incan trail through a dense rainforest.
Maybe, like me, you prefer the nature of my voyages to be somewhere in between those two extremes. I write about these exciting types of travel endeavors in my new book "Invite Yourself to the Party," available at www.InviteYourselfToTheParty.com or in bookstores.
My grandmother Helen was a travel agent. When I was a kid, we often picked her up at the airport, excited to see what exotic trinkets she'd brought us from Cairo, London or Tokyo. Her photographs and stories taught me that the world is like one grand buffet – and it's just waiting for travelers to have a taste.
I personally started with a nibble, though, when my parents drove me across the Detroit-Windsor border into Canada. Why was that official looking Customs and Immigration official asking us questions about our citizenship, how long we planned to be in Canada, where we were going, and what we were bringing with us? It all seemed so mysterious.
As an adult, my feet first touched foreign soil in the Republic of Ireland, my ancestral home. The Emerald Isle is notorious for its narrow, winding roads, so I stopped at a petrol station one evening and asked for directions to Dingle, which I'd heard was a festive, musical party town.
The attendant answered me in his colorful brogue by saying, "Well if you're intent on going up to Dingle tonight, I wouldn't start from here!"
It was my first sip of classic "Irishness!"
Walking to the 10th tee of the Royal Hua Hin Golf Club, in Thailand, I noticed a monkey playing under a bush over by the tree line. I unpeeled a banana and waved it at the cute, little furry guy to get his attention and invite him to the party. But then I noticed the leaves of the thick vegetation starting to rustle violently, even though there was no wind. What seemed like 50 monkeys broke through the trees and charged at me and my lone banana! After turning to flee, I came to my senses when I realized I was not going to outrun this platoon of baboons, so I, like a Detroit Lions quarterback being blitzed, wheeled around while backpedaling and threw the banana as far as I could in the opposite direction. Like a biblical swarm of locusts, the monkeys answered my prayers when they all turned in unison and thundered on toward the far flung fruit!
I expected a much more elaborate meal, and I got one, when I invited myself to the party by managing to score a nearly impossible-to-get reservation lunch for two at Chef Thomas Keller's world renowned French Laundry restaurant in Napa Valley.
After the satisfaction of being seated and agreeing to be served a glass of champagne, I opened the menu. A gastronomic experience such as this should have each course paired with a wine. At $20-$30 per-glass – and nine courses on the way – the meter was running, I became a teetotaler on the spot! I then noticed the prix fixe price for the Chef's Tasting Menu was $250 per-person, not including wine.
I am quite certain, at that moment, when I could virtually feel the blood rushing out of me, that I turned as white as the linen tablecloth.
The three-hour lunch went on, though – a ceaseless stampede of tiny, artsy food items on large plates.
How much was the total bill for two?…Equivalent to a house payment, a flight to Europe…or lunch at French Laundry.
When it comes to travel, invite yourself to the party…at any cost! Your experiences can become a page-turner, too!