Listen to golf professionals talk about the fine line that is the difference between playing well and winning and you'll here many reasons that separate the two. Sometimes it's the swing being slightly off. Perhaps its ball position when putting. For others it's fitness. For most it's learning how to handle the pressure of the situation.
When Fredrik Jacobsen came to Cromwell, Conn. for the 2011 Travelers Championship, there was little reason to think he would win the tournament, which is exactly what he did besting Ryan Moore and John Rollins by a shot.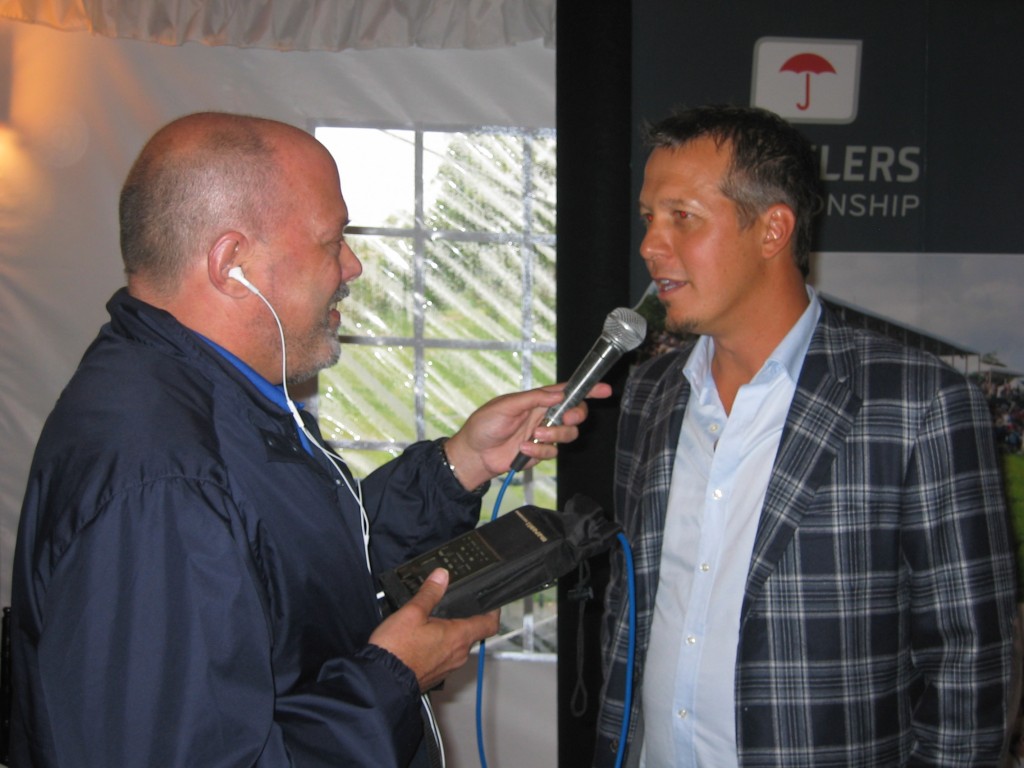 He had a decent U.S. Open the week before finishing 14th, but his limited track record at TPC River Highlands wasn't good. In 2006 he finished tied for 48th and then missed the cut in his two other starts, 2007 and 2009. So when he posted a 260, 20-under par that included just one bogey last year, one would think Jacobsen had made a significant alteration from his previous visits. In fact, he did, and it had nothing to do with his golf game.
Tuesday, Jacobsen was back at River Highlands for the Media Day, he's set to defend his title June 21-24, and I asked him about what changed in 2011.
"I always stayed in Cromwell and it was a little slow," he said of his first three visits.
So last year he encamped in downtown Hartford, about 12 miles from the golf course.
"There was a little more to do," he said and pointed out that that is an important part of tournament  golf for him to find ways to entertain himself since most of his time is spent away from the course. He said the gym and the restaurant in the hotel were a big plus.
Turns out, Jacobsen said, he was comfortable on the layout and always enjoyed playing there.
"I always liked the golf course," said Jacobsen, a native of Sweden who lives in Florida. "It reminds me of Europe."
He said the key to success at River Highlands is placing drives in the fairway.
The course is one of the shortest on the PGA Tour playing 6,841 yards and to a par of 70. The defense of the Bobby Weed redesign comes in the undulating putting surfaces.
"The greens are a little tricky," Jacobsen said. "You've got to put the ball in play."
(Photo Anthony Pioppi: Fredrik Jacobsen, defending champion of the Travelers Championship, is interviewed by Joe D'Ambrosio of WTIC radio in Hartford during Tuesday's media day.)