The USGA Museum in Far Hills, N.J. and nearby Somerset Hills Country Club in were hit by thieves who stole valuable trophies from each site, the Somerset Country Prosecutor's Office said, including the U.S. Amateur Trophy and the Hickok Belt.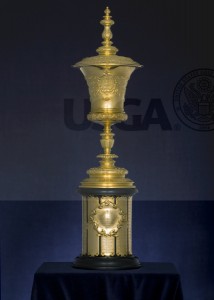 According to the DailyRecord.com,  Somerset Prosecutor spokesman Jack Bennett said investigators are looking into both burglaries with the idea that they are probably related.
The trophies were stolen early Wednesday morning from the museum after a thief broke into the building and shattered display cases with an ax, officials said. Meanwhile, several golf trophies were stolen Saturday from the country club in Bernardsville, according to the DailyRecord.com.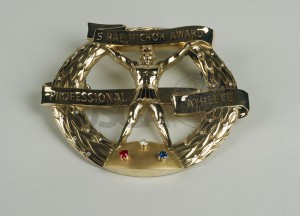 Prosecutor Geoffrey D. Soriano announced Wednesday afternoon that Somerset County Crime Stoppers is offering $5,000 for information leading to an arrest in the museum burglary. A separate $1,000 reward is offered for the return of the country club's items, officials said.
Soriano told the DailyRecord.com that about 2:39 a.m., Bernards police responded to an activated burglar alarm at the museum where police discovered a  broken window next to the front entrance. In addition to the two stolen items, several trophy cases were extensively damaged with an ax.
According to police, a recording of the break-in made by a security camera shows the  suspect to be tall with a thin build and that he was wearing blue jeans, a dark-colored jacket and white sneakers. He might have been wearing a mask, Soriano said.
According to USGA spokesman Joe Goode, "The artifacts include the U.S. Amateur Trophy, which was created in 1926 and retired in 1992, and a replica of Ben Hogan's 1953 Hickok Belt award, which the USGA acquired from the Hogan estate in 1998 and has displayed in the museum since 1999."