It's all about distance.
And some drivers are just plain longer than others.
Two immutable facts we have to know when looking for a new number one wood.
Oh, and it's about price—as in, if a golfer really, really believes a certain driver is longer he will most likely will buy whatever the price.
Manufacturers know length off the tee drives sales and making a driver they can say hits the ball longer gets them sales. It's not necessary that in all circumstances a particular driver hits the ball longer just that the maker can say it does in at least a certain set of circumstances. Claims can be validated in any number of ways but the most frequent is by a star on the PGA Tour waxing eloquent about the result he gets from a particular club, not mentioning his swing speed is 25, 35 or even 50 percent faster than a weekend warrior's.
Also distance claims may be the results of specific conditions (wind direction, type of ball, etc.) favoring the club that a maker makes. Not necessarily the apocryphal "downhill, downwind on a concrete fairway," but you get the idea.
One has to wonder why LPGA Tour stars aren't featured in driver advertising. Their tee ball distances are more comparable to those of us every day hackers and slashers but I suppose we'll find an answer to that one right after solving the mystery of the abominable snowman.
In any event, when getting ready to buy a new number one wood a delicate balancing act takes over, sometimes subliminally, "Should I spend X dollars and get Y distance or X+ dollars and get Y+ distance?"
And of course the follow up, "How do I know if I spend X, I will get Y?"
What we have is a multiple variable—multiple answer problem with the solution being that magic-for-a-moment club we believe will give us more distance, improve our accuracy and appeal to the opposite sex…well maybe not the latter, but macho-types can always hope. But be aware of one little secret, in certain instances, especially at off-course retailers, there may be monetary incentives for the sales person to push a particular model so nothing beats doing research ahead of time and comparison shopping. Needless to say, getting a PGA Professional's advice is the best method.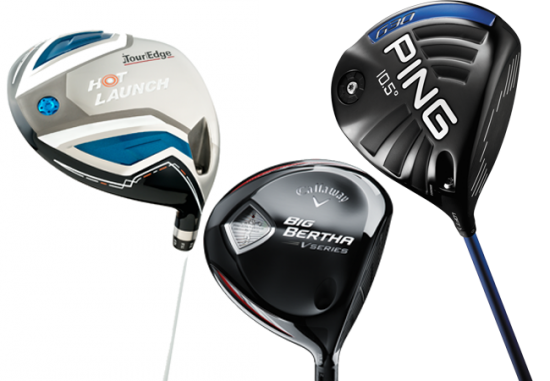 This brings so to the current crop of drivers for 2015, ones we think may be worth investigation. They make the list not because of extensive testing but because of our opinion of the technology and design employed by the maker taking into account what they have done in the past. Also, and this is very important, TaylorMade Golf, who sells more drivers than anyone else by a large margin, has not announced their 2015 models as yet so here are drivers from other major manufacturers we think are worth looking at without consideration of what the industry leader will be doing.
Right off the bat I am very impressed with Tour Edge Golf's Hot Launch adjustable driver retailing for an eye-popping $200. That's less than half of other top-of-the-line adjustable clubs and given the company's past record of making first rate products with the latest technology it's possible the Hot Launch is golf's runaway value.
Callaway Golf continues to work hard to get back on top as the largest equipment company and has three new models but the Big Bertha V Series ($400) looks the most interesting. It's less than 300-grams which helps slower swinging players such as seniors generate higher clubhead speed and adjustable.
Bubba Watson and his pink-shafted Ping Golf G30 ($350) have gotten a lot of air time since the G30 came on the market in late summer. Its adjustable, 460cc, with crown "Turbulators" to improve the aerodynamics and a SF Tec head is available to help slicers straighten out.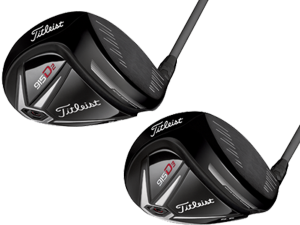 Titleist comes out with a new driver line in odd numbered years and the 915 D2 (460cc $449) and D3 (440cc also $449 but for higher swing speeds) are the latest. They have an adjustable hosel with 16 loft and lie combinations and a sole slot behind the forged face insert.
Nike Golf's newest is the Vapor Flex ($500) repeats a winning feature from last season, FlyBeams that stiffen the unique cavity back in the clubhead. It is adjustable and also has a weighted tube in the sole that can be switched end-for-end to raise or lower the center of gravity.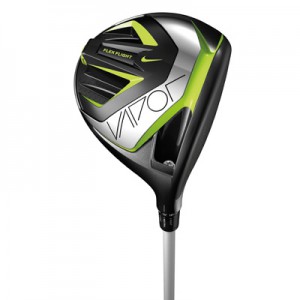 This year's Cleveland Golf's CG Black ($300) is not adjustable but it is worth noting simply because of its price and super light 265-gram weight which will be a real help for those who need more clubhead speed.
Srixon (Cleveland's parent) is re-entering the U.S. market with the adjustable Z545 (460cc) and Z745 (430cc) models both $400 and with a very good reputation in the international market.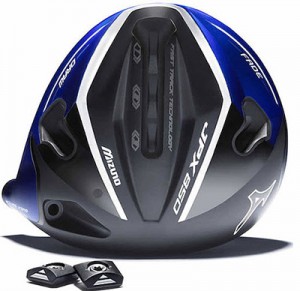 Mizuno Golf is well known for its irons has had success with the JPX line and the newest is the adjustable JPX-850 ($400) with two weights to adjust the fade or draw bias in their Fast Track System first seen eight years ago. The clubhead is also a slightly smaller size at 440cc.