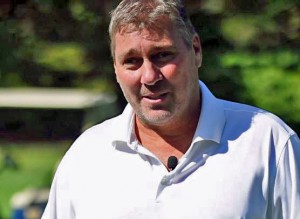 Dean Snell, one of the best known and well thought of people in the golf ball business and holder of 38 golf ball patents, has started Snell Golf "to bring the top technologies and proven performance to all golfers at an affordable, direct price."
His 25 years of experience at Titleist and TaylorMade Golf place him in a unique position.
"I have been very blessed to work in the research and development of golf balls over the years and have made some great friends on tour. These players are the best in the world and talking to them, asking questions, developing prototypes and then seeing them win with the final product is the validity that we met the performance they wanted."
There will be two ball models initially with availability in March. The Get Sum, 2-piece ball for the average golfers with a low compression core and Surlyn cover, and the My Tour Ball which is a 3-piece construction with urethane cover and also a low compression core.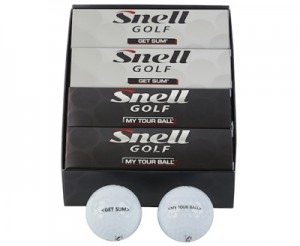 "The game is changing and people are leaving. Something has to be done to help make the game more affordable, without sacrificing performance and technology. I want to bring the best materials, best processes and best performance that fits every golfer and improves their game- without breaking the bank. There are a lot of people who won't play tour type caliber balls because they don't want to pay fifty plus dollars a dozen. Today, Snell Golf can offer tour caliber performance but at an affordable price. By using tour proven technology and a strategic direct-to-consumer business model, we will be able to do just that."
The Get Sum is $20.99 per dozen and the My Tour Ball is $31.99. More details can be found at SnellGolf.com.
Images courtesy of Dean Snell