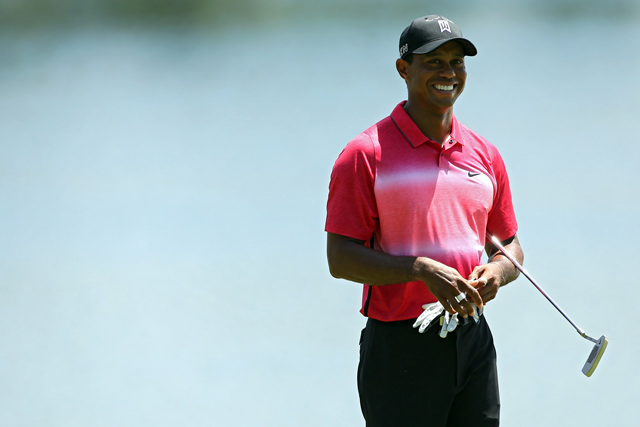 The last time Tiger Woods played a competitive event was the 2015 Wyndham Championship 14 months ago. He finished in a tie for 10th place. His last win was two years and two months ago at the World Golf Championships-Bridgestone Invitational. His last major victory was the 2008 U.S. Open. He will be 41-years old in December.
But when he announced his plans to play in the Tour's Safeway Open this week fans were excited and the media seemed to talk about nothing else.
Everyone asked the same question. Could he recapture the magical game that resulted in 79 Tour victories with 14 majors?
Those not able to be at Silverado Resort's North Course were making plans to watch the first two rounds on the Golf Channel when the dream pairing for his comeback was to be with longtime rival Phil Mickelson. Crowds on the course would have been multiple layers deep on every hole since, according to a report on GolfChannel.com, ticket sales for the Napa Valley event had doubled compared to last year.
However, fans, tournament sponsors and advertisers had to face the fact of Woods' withdrawal on Monday when he posted a statement on TigerWoods.com saying his body was fine but his game wasn't ready to compete against the best in the world…yet.
Speculation raged. Woods wasn't pleased with his long game, unsure of his short game, struggling with his putter, etc. But of course that's all it was, speculation. It's intriguing to ask though if during his recent intensive preparation chips and pitches were exhibiting the chunks and blades of late 2014 and part of 2015.
In any event, regardless of the uninformed guessing one thing is for sure the 15th club he always had carried would no longer be there.
That club was intimidation, the same as Jack Nicklaus carried in his prime. It has been said of Nicklaus, "He knew he was going to beat you. You knew he was going to beat you and he knew that you knew he was going to beat you."
Woods brought that same confident aura to the first tee in every tournament and though he might not win competitors always wanted to know "What's Tiger doing?"
Often it meant he had won the contest of wills before a ball was struck.
So whenever he manages to bring his surgically repaired body to the course pursuing resurrection, rejuvenation, Sam Snead's record 82 Tour wins and Jack Nicklaus' 18 major championships it won't be the same.
There's no doubt the young players at the top of the game today are not "afraid" of the Tiger.
All we can hope is this isn't the end and he will be back…sometime.