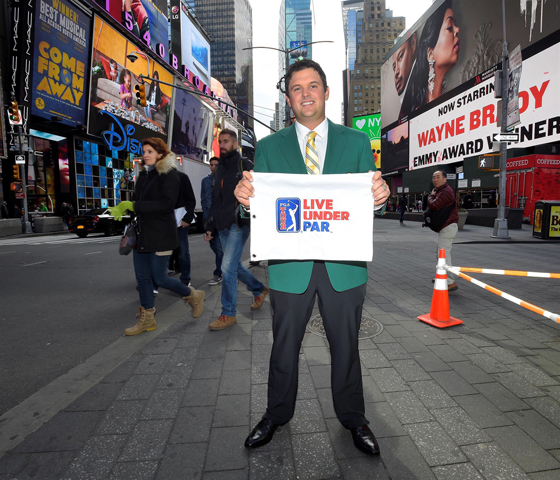 In a low-key announcement on Tuesday April 10 the PGA Tour killed off "These Guys Are Good," the slogan that had been in use for over 20 years. The new tag line which we will hear beginning on Thursday during the coverage of the RBC Heritage is "Live Under Par."
The old slogan first was put to use in 1997 and fell out of favor as the Tour decided they should go "beyond capturing the incredible ability of PGA TOUR players to score below par each week by showcasing and celebrating that same attitude of excellence that exists between players, players with fans, and players interacting with communities and charities," according to Joe Arcuri, Chief Marketing Officer in a press release.
The campaign introducing "Live Under Par" is meant to reflect a fans-first approach designed to attract interest from people beyond those already considered core fans. Targeted segments were determined by analyzing real-time fan experiences on a variety of media platforms. The new slogan and campaign were developed with input from the Troika Media Group based in Los Angeles, an agency specializing in a "fan-centric perspective."
"Live Under Par" even has its own website www.liveunderpar.com.
Photo courtesy of the PGA Tour