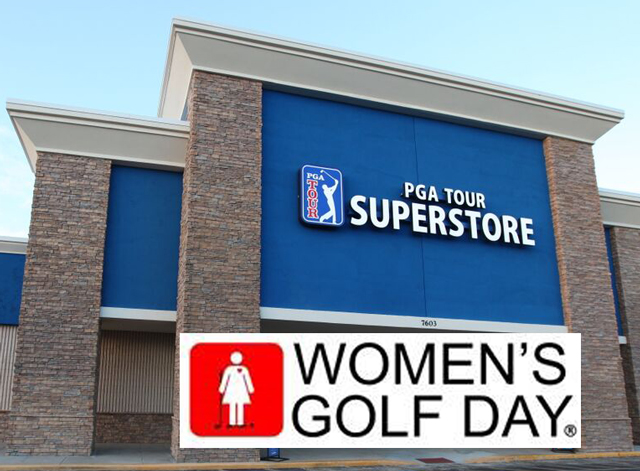 Women's Golf Day (WGD) has inked a deal with PGA TOUR Superstores (PGATSS), the largest golf-only retailer in the U.S. with 45 stores, to be the official retailer for the international event promoting women and girls' involvement in golf.
The multi-year agreement includes PGATSS selling a WGD Capsule Collection of branded apparel and accessories from other WGD partners Callaway Golf, Titleist, FootJoy and Ahead in-store and online. Also part of the deal, VIP Members of WGD will be eligible for a free club fitting at any PGATSS location.
"We have been a supporter of Women's Golf Day since its inception and are thrilled to be growing our relationship with Women's Golf Day through this incredible collaboration," said Jill Spiegel, Senior Vice President, Merchandising at PGA TOUR Superstore. "Every day At PGA TOUR Superstore, we offer the largest variety and selection of apparel, equipment and accessories for women and we are committed to helping women –and everyone – enjoy this wonderful game."
Women's Golf Day founded by Elisa Gaudet in 2016 with participation having grown steadily and this year's event June 1 will be held at more than 900 golf courses in 68 countries.
In the announcement of the partnership with PGATSS Gaudet was quoted, "In the last six years we have grown Women's Golf Day globally and women across the world will be delighted with the new opportunities this relationship creates. This new agreement signifies PGA TOUR Superstore's commitment to empowering female golfers and increasing their opportunities to play. Firstly, by showing that the company values them and most importantly by knowing that whenever they visit PGA TOUR Superstore in person, or online, they are welcome, appreciated and will find product ranges and services that have women and girls in mind."
Each of the locations holding an event is asked to support their local community with a charity fundraiser as part of the Day.
The increasing interest of females in playing golf was confirmed by the National Golf Foundation's report on 2020 golf participation citing 5.6 million females were adult or junior players, approximately 23% of all U.S. golfers. Moreover 30% of all beginners last year were female as were 36% of junior beginners.
Reflecting the growth PGATSS said last year saw an 84% increase in sales of women's club sets most often bought those just taking up the game while women's apparel and youth club sets also saw healthy increases in 2020.
Spiegel added, "Golf has tremendous benefits, both mental and physical, and we have watched as nearly half a million women took up the game in 2020. We are deeply committed to helping women get outside and onto the green – spending safe, fun and quality time with friends and family."