Here's part two of gift ideas and for the benefit of my family, it really is my wish list as well.
Pu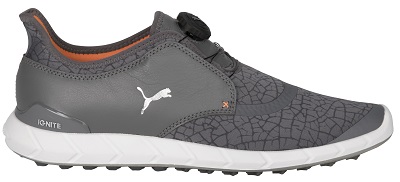 ma IGNITE DISC Extreme Golf Shoes: An upgrade of the Puma's popular DISC technology plus a new graphic it combines 4-way stretch mesh with a leather saddle for a great look and it's still waterproof. Using a DISC closure the insole is a molded EVA, the midsole is full-length IGNITE foam and the outsole is integral TPU performance configuration. All this for the attractive price of $120 per pair and there's a choice of four colors. Get all the facts at CobraPuma.com.
Ben Hogan: Billed as th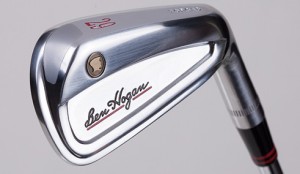 e most technologically advance irons they have ever built, the Ben Hogan PTx model is for better players looking for a more forgiving iron or those who feel they are ready to move from a super game-improvement iron to one with more control. Made with Hogan's co-forged titanium-steel construction that precisely places the center of gravity in each club head. They may be purchased only through BenHoganGolf.com and are priced at $770 for a seven iron set with steel shafts.
Arcco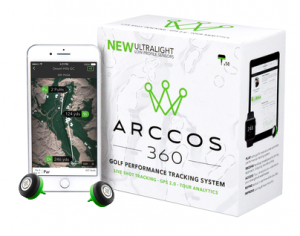 s 360: Arccos pioneered club mounted shot tracking and the new 360 uses 50% smaller sensors placed in the butt end of the grip which automatically record every shot for live shot tracking plus there's GPS yardage and shot analytics with the smartphone app. Great for on the course game tracking of every round. Priced at $249.99 at ArccosGolf.com.
Chase54 Baroque Polo: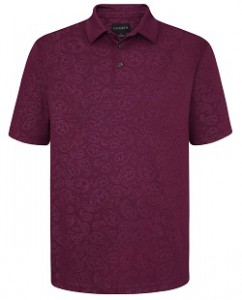 A classic paisley print with a nice looking embossed style ideal for any time, any place wear. Makes use of Chase54's DryFuze fabric for moisture wicking to be comfortable (and dry!) in even hot humid weather. The material even has a slight amount of stretch so there is nothing to restrict the wearer's swing. Metal collar stays keep the collar from curling and are removable for washing. The price for the Baroque is $76 and may be found along with other Chase54 polos at better retail shops or on Chase54.com.
C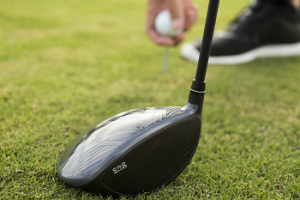 obra King F8 Driver: The F8 (and F8+) have Cobra's first milled titanium face in a driver model which produces better accuracy plus more distance. Arccos for Cobra Connect is included at no extra charge. When paired with the free smartphone app the distance and accuracy of every drive is measured and tracked plus the app may be used as a GPS yardage rangefinder. This makes a perfect gift certificate item and that ensures a perfect fit. The Cobra F8 and F8+ drivers are $399.