This is the second column of our look at gifts for golfers covering a wide range of prices. Since it's the week of Thanksgiving, the traditional time for some serious gifting thoughts, we think you will find some possibilities here whether you are buying for your spouse or boss or whoever.
In most instances we are very familiar with the items we are recommending and have not only tried out and enjoyed them ourselves or solicited opinions from others. For several of the equipment products we have even spent time seriously testing to ensure we really are comfortable including them in our list.
As always, comments in the holiday spirit will be cheerfully read.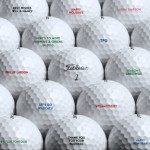 Pro V1 Personalization
Titleist makes it easy to give golf balls for Christmas by making personalization at no charge until December 31. The charges will be waived on custom orders of Pro V1, Pro V1x, NXT Tour, NXT Tour S, Velocity and DT Solo models. Order up to three lines of text in black, blue, green, red or pink ink on a minimum order of one dozen at any authorized golf shop carrying Titleists.
Linda Hartough Prints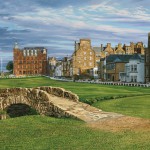 Prints of world-renowned golf-landscape artist Linda Hartough's paintings make a truly memorable gift and if you aren't familiar with her work, you should be. She is the only artist ever commissioned by the USGA and the R&A to do annual paintings and prints of the U.S. Open and British Open Championship venues and her paintings hang in the clubhouses of prestigious clubs worldwide. Visit www.hartough.com.
Clothing for Serious Players
Swedish apparel maker Galvin Green's AW14 collection has outerwear, tops, bottoms and accessories for men, women and juniors. Each is designed to make use of the company's Multi-Layer Concept and developed to layer when needed for exceptional comfort, freedom of movement and protection from the elements. www.galvingreen.com with prices from $30 to $610.
Fly Away with Air Force One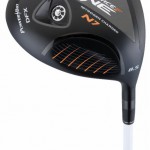 PowerBilt's patented Nitrogen N7 "Nitrogen Charged" technology is unique in among driver, the clubhead of the Air Force One N7 ($250) is filled with nitrogen gas under pressure. This adds strength and stability without added weight to a head with very high trampoline effect and smash factor for extra distance. www.Powerbilt.com.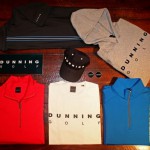 Style by Dunning Golf
Dunning Golf is a premium brand of performance golf clothing and golf lifestyle sportswear. From start to finish, the emphasis is on creating the world's best golf clothing that is focused on quality, performance, fit and durability. Their apparel is often seen on the pro tours being worn by players including Jim Furyk, Charles Howell III and Brendan Steele. www.Dunninggolf.com
Tommy for Spring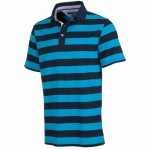 Drawing inspiration from Tommy Hilfiger's seasonal sportswear collections, the Spring 2015 Tommy Hilfiger Golf collection embraces the "Heartland" of Middle America, where the great outdoors mix with small town charm in some of the most picturesque and interesting places the country has to offer. See it all at www.tommy.com.