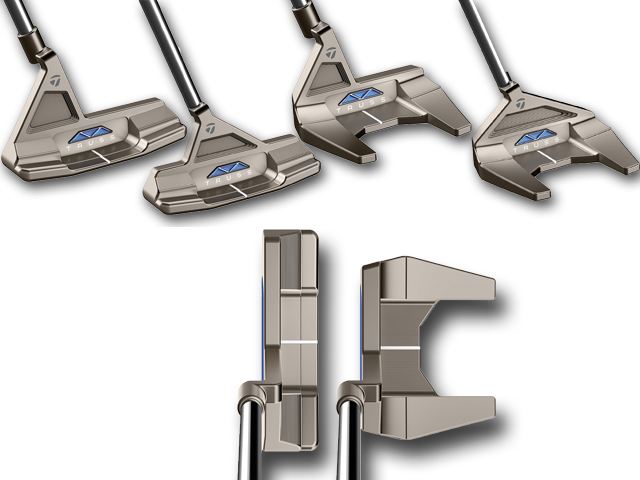 One Liner
TaylorMade Golf's Truss model putters have a triangular hosel design for added resistance to twisting and to help stabilize blade through impact.
Fast Facts TaylorMade Truss Putters
Two blade models – center or heel shafted & two mallets – center or heel shafted
Pure Roll face insert
Nickel cobalt finish
KBS Stepless Stability Shaft
Lamkin Sink Fit Skinny grip
$300 each
WYNTK
TaylorMade testing confirmed what many amateur golfers already knew; when a putt is mishit over half the time impact occurs towards the toe hurting both distance control and starting the putt on the intended line. Their solution was to create a line of putters under the Truss name that at address look the same as traditional putters but in fact have a massive triangular hosel which gives a high MOI (resistance to twisting) and lots of more stability.
"TaylorMade collected data on 40,000 putts hit by golfers of various skill levels and tracked the most common area of the face where strikes occur," said the company in the product announcement. "Results showed that more than half of the strikes occurred on the toe-side of center, which causes deflection and can lead to offline putts. Armed with this information, TaylorMade engineers set out to create a twist-resistant putter that offered greater torsional stability while maintaining a traditional shape."
A large part of the equation was the realization players wanted the benefits a putter with higher resistance to twisting such as when impact is towards the toe but also wanted a traditional look at address. The four Truss models fulfill both those criteria.