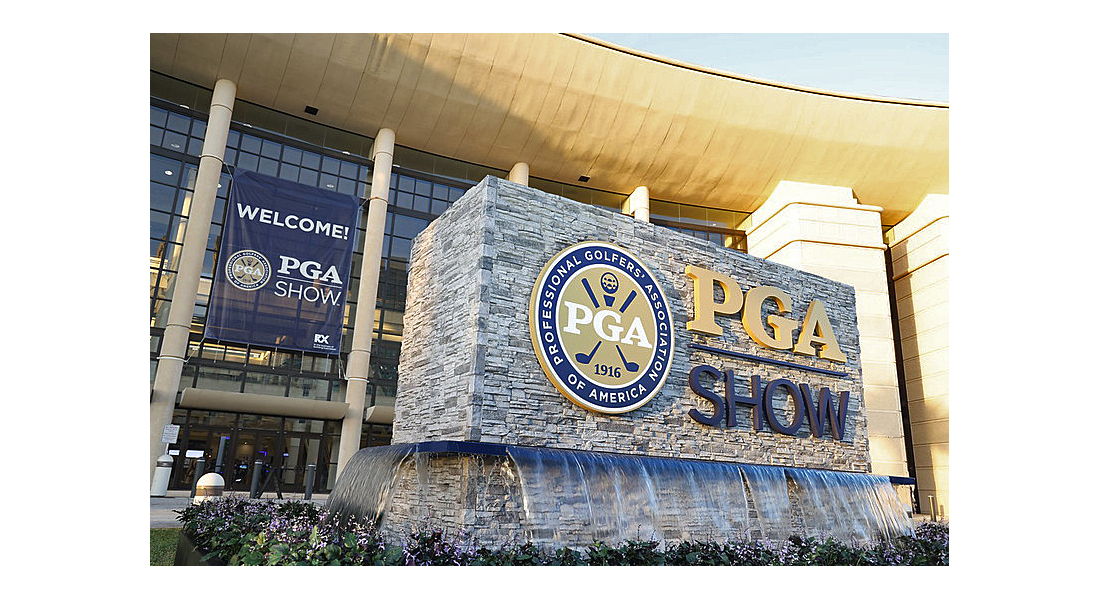 The 71st PGA Show January 23-26, 2024, is shaping up to be larger than the one last year and the gradual return to pre-pandemic numbers of attendees and exhibitors should continue.
The "Major of the Golf Business" held annually by the PGA of America is the largest annual meeting of the industry. The 2023 Show drew about 30,000 PGA Professionals and industry executives roughly double 2022 while the 2021 Show was held virtually due to the covid pandemic.
In 2023 the just over 800 exhibitors were twice as many in 2022 and with two months to go the number signing up for floor space in Orlando's Orange County Convention Center is about 840. It is expected the final number of exhibitors will approach 900 and attendees 35,000.
The Show is not open to the public and continues to perform three important functions for the golf industry starting with the extensive education sessions held for PGA Professionals to further their knowledge of teaching, marketing and business while earning continuing education credits. Secondly it provides golf companies with an ideal way to expose their products and services in a constructive, efficient way to potential purchasers and the several hundred members of the media from around the world.
Thirdly and perhaps the most attractive is the Show provides the opportunity to connect person to person with friends and business acquaintances, the interpersonal fuel to more business and growth.
A partial list of the best-known equipment companies to have reserved space include Callaway Golf, Cobra Golf, Mizuno, PING, Titleist and US Kids Golf. Tech exhibitors listed so far: aboutGolf, Blue Tees Golf, Bushnell, FlightScope, SkyTrak, Trackman, and TopTracer Range.
Much of the square footage on the Show floor is taken by apparel sellers and among the prominent names having exhibit space are ahead, Ashworth, FootJoy J. Lindberg, Linksoul, PUMA Golf and Under Armour.
Prior to the opening of the exhibit floor on Jan. 24 the Show begins with a Demo Day Jan. 23 at Orange County National Golf Center's 360° full circle driving range.  Not only are the latest in clubs and technology available for hands on investigation but in addition the PGA of America holds workshops on club fitting and coaching.
PGA of America President John Lindert, PGA Director of Golf at The Country Club of Lansing in Lansing, Michigan said in a press release concerning the Show's objectives,  "The PGA Show attracts the largest annual gathering of PGA of America Golf Professionals and is the most significant business event for the global golf community each year. From discovering the latest game innovations, networking with some of the Association's finest Professionals, to attending widespread educational and business programs, our PGA of America Members return from the PGA Show better equipped to improve the everyday golfer's journey at all levels and influence the growth of the sport."
"The expansive mix of market leaders, veteran manufacturers and inventive start-ups at the annual PGA Show creates an unparalleled marketplace for thousands of golf industry professionals from around the world," said PGA Golf Exhibitions Vice President Marc Simon. "Education, business, career and peer networking programs, plus opportunities to unwind together in the evenings, are also important aspects of a packed PGA Show Week that help to recharge our professional growth and build up the business of golf."