Dr. Joseph Parent's previous two golf books, "Zen Golf" and "Zen Putting" achieved significant popularity, however the title of his latest, "How to Make Every Putt: The Secret to Winning Golf's Game Within the Game," frankly put me off.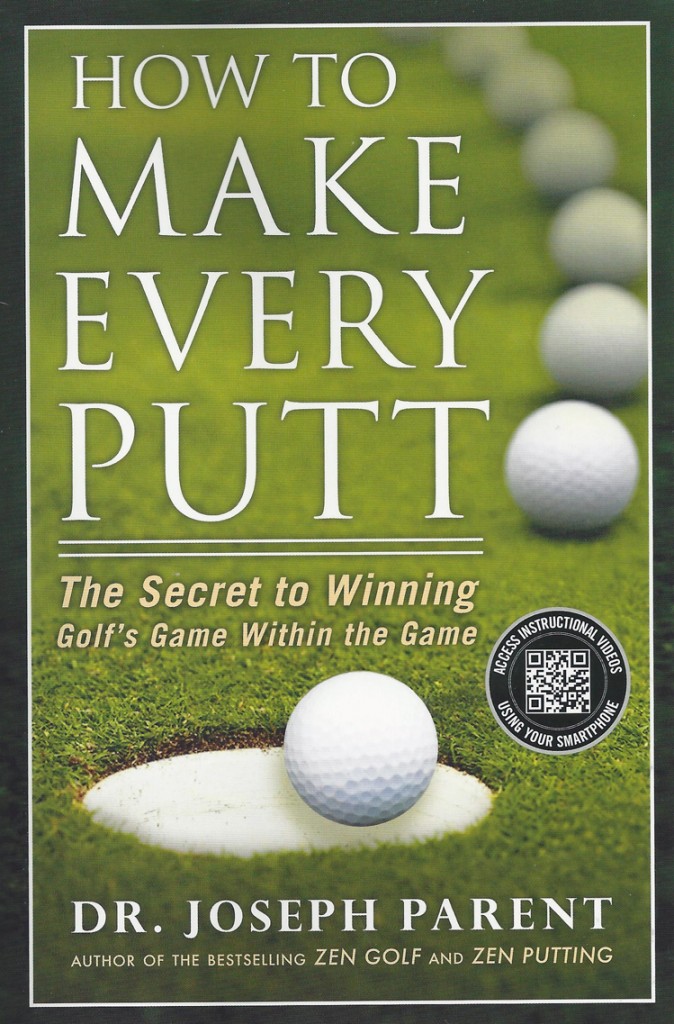 Everyone knows making every putt is impossible – even for the best players in the world, therefore "How to Make Every Putt" was at minimum presumptuous and more likely another case of hyperbole to promote sales.
After reading the book (and some diligent practice) it was obvious my initial reaction of either presumptuousness or hype was wrong. It wouldn't be fair to give away Dr. Parent's secret, after all he wants you to buy the book, but it is explained simply and thoroughly with techniques to implement it in your game.
In case you aren't familiar with Dr. Parent's career, besides being a best-selling author Dr. Parent is also an instructor and coach, having worked with top ranked players such as Cristie Kerr and Vijay Singh plus hundreds of other professionals and recreational golfers.
"How To Make Every Putt" has a particularly useful chapter entitled "Getting Better All the Time" concerning the need for making ongoing improvement a goal and the realistic methods to get on track and stay there. Most golfers, and certainly those who are less skilled, go to the putting green without a plan or a goal. Dr. Parent's response to that is right out of his book, "Zen Golf," the PAR approach. That stands for preparation, action, response which creates a feed back loop making practice productive and the basis for becoming an ever better putter.
Smartphone users will be able to make use of another neat feature in "How to Make Every Putt," namely QR codes. There are several in the book and each links to an online instructional video and footage from Dr. Parent's DVD, "Putting with Confidence." They are around one minute in length and demonstrate specific drills to reinforce the text.
Having done a 180 degree turnaround in my opinion, I recommend "How to Make Every Putt" as a worthwhile addition to any golfer's library and who knows, you may actually become a great putter.
"How to Make Every Putt: The Secret to Winning Golf's Game Within the Game"
Dr. Joseph Parent
Gotham Books,May 6, 2013, Hardcover 134 pages, e-Book