Spring is a big deal in the golf apparel world and Antigua is springing forward to capitalize on the popularity of the Xtra-Lite lines and the anticipated acceptance of the new Desert Dry Xtra-Lite lightweight moisture management performance products.
Begun in 1979, today Antigua is a major player in the retail, custom and corporate apparel markets with men's, women's and children's "lifestyle apparel." This year to increase brand recognition the company is moving dramatically towards a modern, brighter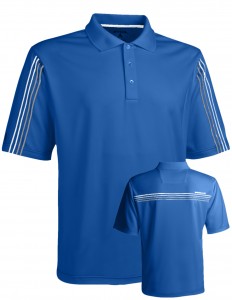 range of colors in performance fabrics while maintaining the high quality that built their reputation.
Sean Gregg, Director of Product Development, characterizes it as pushing R&D to find more innovations in fabric technology to expand the Desert Dry Xtra-Lite fabric items with new constructions and softer feel but keeping the traditional fit of the garment. According to the company, philosophically each garment was created as though they were creating someone's 'favorite' piece thereby producing collections full of favorites. 
Inspiration for Antigua's Spring 2012 performance golf collection is color in six different color groups such as the Wedgewood/Cobalt group. "We found many ways to weave our 'pop' colors in as subtle details while keeping them sharp and proud," said Gregg, "and tried to focus on how a color affects the textures of its complementing neutrals and sits as a critical contrast as the spark to the paler surroundings." In addition there are tie-ins to styles of outerwear sweaters, vests and wind shells.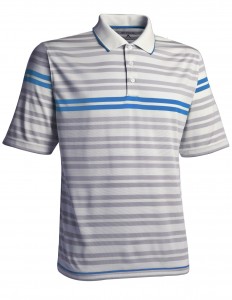 The Berry/Bordeaux color group said Gregg, "We found as we interpreted our color inspiration that the colors themselves remained sharp and proud even as they were in many ways woven in as subtle details. It was important to us that the color we used not be contrived or forced, that it could affect the textures of its complementing surrounds and provide a contrasting spark to the neutrals."
The Antigua Group is headquartered in Peoria, Ariz. and its golf division is licensed by the PGA Tour, LPGA and the PGA of America.