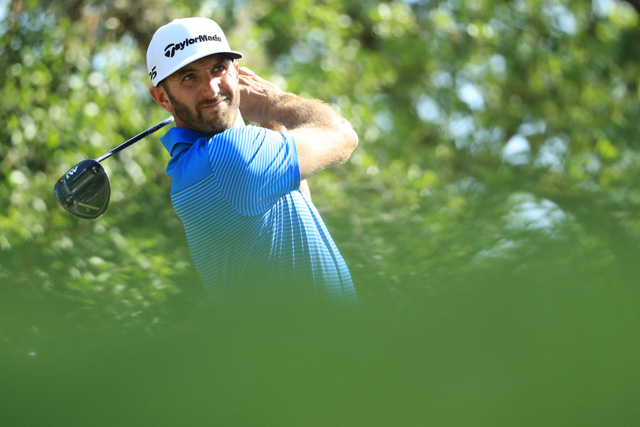 Next week for many is the opening of the golf season, the Masters. An arm chair pastime has always been evaluating the field and picking possible winners and why they are the short list to wear the green jacket come Sunday.
The King, Arnold Palmer, will be missed but the memory of his four wins and exciting play will never be lost. Every year since 1954 he has been there and though he hasn't played in recent years he took the job of honorary starter seriously with his customary humor and good grace.
One question on everyone's mind is will he or won't he, i.e., will the aging athlete with a bad back Tiger Woods be able to tee it up. He has said repeatedly he wants to and wants to continue his run at passing Jack Nicklaus' record of 18 majors. This Masters would be a wonderful place for him to start.
Many of the top Tour players are under 30…some way under. This brings added interest from younger fans and the Masters is another chance to see who has what it takes. To win the Masters requires the maturity to handle the situation and of course putting well on the contoured, sloping and ridiculously fast greens. But paraphrasing Bobby Jones, founder of Augusta National and the Masters, "There's golf and then there's major championship golf."
Defending champion Danny Willet has, even at his best in the past year, exhibited lackluster ball striking and putting. No wins since last April and typically finishing—if he made the cut—well down the leaderboard.
Concerns about his mother's health have put former world number one Jason Day into the situation where he may not play and it's unlikely even if he does he will be able to set it all aside and play up to the level necessary to win.
Taking a look at the rest of the field's chances to win the 81st playing of what many say is their most memorable major championship one has to consider Hideki Matsuyama as a possibility. Plus a slimmer Bubba Watson trying for his third win at Augusta is an excellent pick and we shouldn't overlook the long-hitting youngster Justin Thomas.
Henrik Stenson, winner over Phil Mickelson in the British Open, and his fairway-hitting Callaway 3-wood is a maybe. His season hasn't been up to what we have come to expect and he doesn't do particularly well at Augusta with his best finish being 14th three years ago.
So, with all that in mind, here are our picks to win the green jacket:
Dustin Johnson – what can you say about a player who hits it as long as DJ, often in the fairway, has his wedges dialed in and, for the trifecta, is in the top 30 for putting. The flat stick has always been a key at Augusta National and if the man from South Carolina has a good putting week he will be hard to beat. The WGC Match Play Three win was his third in as many starts and places him at the top of the list.
Jordan Spieth – The demons from his infamous finish last year will be exorcised. Spieth is not super long but long enough as he has proven with his 2015 Masters win. The 23-year old Texan's strongest attributes are his ability to manage his round and his putting from outside 10 feet. Admittedly he hasn't been able to separate himself from the rest of the Tour this year as he did in the past but his Pebble Beach win was impressive though his performance at the WGC Match Play was not. 
Rory McIlroy – it's tough to bet against the star from Northern Ireland who at times has it all. One fan labelled him "All-World," and that's not much of an exaggeration. A suspect putter could be the reason he isn't adding a Masters trophy on his mantelpiece to go with his Open, U.S. Open and two PGA Championships hardware.
Rickie Fowler – now is the time for Fowler to prove he is in the elite bracket of players who not only can win any given week but can take charge in a major championship. He won at the Honda and skipped the WGC Match Play and at 28-years old he must step up to avoid being in the Sergio Garcia category—close, but never a major winner. Remember in 2015 Fowler quieted those who said he was the Tour's most overrated player with his stellar Players Championship victory.
Dark Horse: Jon Rahm – The young man from Spain seems to play well every time he tees it up and though a rookie has a win at Torrey Pines. His put on a very impressive display of hardnosed golf to almost take Johnson in the final at the WGC Match Play. Quick to smile and though he sometimes gets hot under the collar if he smiles his way around Augusta the first two rounds the weekend could be very interesting.
Sentimental favorite: Phil Mickelson – the best 46-year old golfer in the world. He still hits it long and when he is on, his controlled iron shots make any course look easy. As a bonus, Lefty's putting stroke has never looked better. With no rough at Augusta and if his sometimes wild driving can at least keep his tee shots out of the loblolly pines this could be a great chance for his sixth major.