In an interview with Benzinga.com, Callaway Golf CFO Robert Julian takes this not-so veiled shot at Nike Golf regarding its exit from the golf equipment business:
"Nike has looked at Under Armour and taken a page from their book. If you're a company that makes your bread and butter from apparel, it's best to stick with that strategy. It validates the fact that golf equipment is best left for the experts."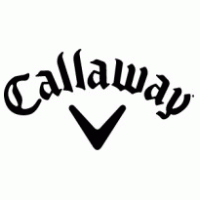 Julian also said that he believes Callaway it will be the single biggest beneficiary from Nike's exit.
"From a golf equipment sales perspective, we have the largest market share. We have tremendous momentum. We feel we should get more than our fair share of Nike's business.''
I'm still amazed that Callaway executives boast about the company's large market share when sales in its core meal woods business continues to struggle. Callaway metal woods sales for the first six months of this year, for example, were down nearly two percent.
To take a page from Julian's book, Callaway is a company that makes its "bread and butter'' in the metal woods market. Callaway under CEO Chip Brewer is a done a great job at resurrecting the company from the George Fellows regime, but until it can turn around its core metal woods business, all of its talk is just talk.