Ping will sell 6,000 limited-edition pink Ping G drivers, similar to the one used by Bubba Watson, and donate $60 to the Bubba Watson Foundation for every pink driver sold. It marks the third time in four years the company has partnered with Watson on the fundraiser, which will now surpass $1 million in donations since its beginning in 2012.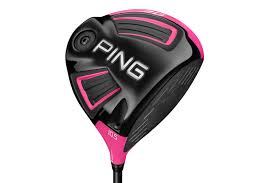 The pink G drivers are available for pre-order today through authorized Ping retailers around the world. The driver also comes with Watson's  "caricature" head cover and carry a MSRP for the driver and head cover of $650.
The limited-edition drivers will have a bright pink shaft and club head featuring the same technology as the highly acclaimed standard G driver, including Dragonfly Technology on the crown finished in dark gray to create a contrasting, eye-popping appearance. The pink G drivers are offered in 9º and 10.5º lofts (adjustable up to +- 1º) for right-handed players; 10.5º (adjustable up to +- 1º) for left-handed players and in R and S flexes.