The Acushnet Company's highly-anticipated Titleist 917 drivers – D2 and D3 – will be available Oct. 21 for a suggested retail price of $550, meaning they'll sell on many shelves for around $499 each.
The company says the Titleist 917D2 and 917D3 models each are engineered with proprietary Active Recoil Channel 2.0 and SureFit CG technology. Jimmy Walker won the 2016 PGA Championship with a 917D2 (8.5 degrees) model.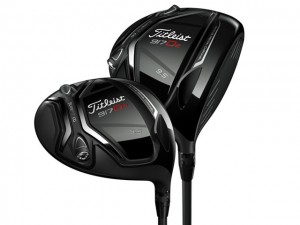 "When we talk to golfers about driver performance, distance and forgiveness are always paramount. But they aren't the only attributes that players look for in a driver. They also want a repeatable trajectory, a shot shape they can count on for better accuracy. And they need it to look, sound and feel great," said Dan Stone, vice president, Titleist Golf Club R&D. "The meticulous nature of our R&D process guarantees that any new innovation ultimately complements the overall package, and we're confident that 917 delivers on golfers' each and every requirement. There may be other adjustable drivers in the market, but none are able to maximize the total driving performance for golfers of all abilities like 917."
The 917D2, Stone said, provides distance and forgiveness in a large 460cc full pear profile. The 917D2, Stone said, also offers more forgiveness and produces a higher peak trajectory with 250rpm more spin versus 917D3.
The Active Recoil Channel (ARC) 2.0, a long, wide, deep sole channel, actively flexes and recoils at impact to launch the ball off the face with higher speed and lower spin for more distance. Stone said the • Radial Speed Face 2.0, a high-speed forged face insert, is tuned with ARC 2.0 to promote greater off-center ball speed for more overall distance.
Each 917 driver features a SureFit Hosel and new SureFit CG weight system that Stone said delivers precision fitting for every player.
The 16-setting SureFit Hosel allows golfers to set loft and lie independently to optimize ball flight for improved shot control and maximum distance.